Saturday Night, May 2nd, we're going LIVE at 8:30pm Eastern on Twitch with the latest installment of Super Art Fight NEO – our Never Ending Off-Season – featuring three big time digital bouts!
Your lineup for this weekend is…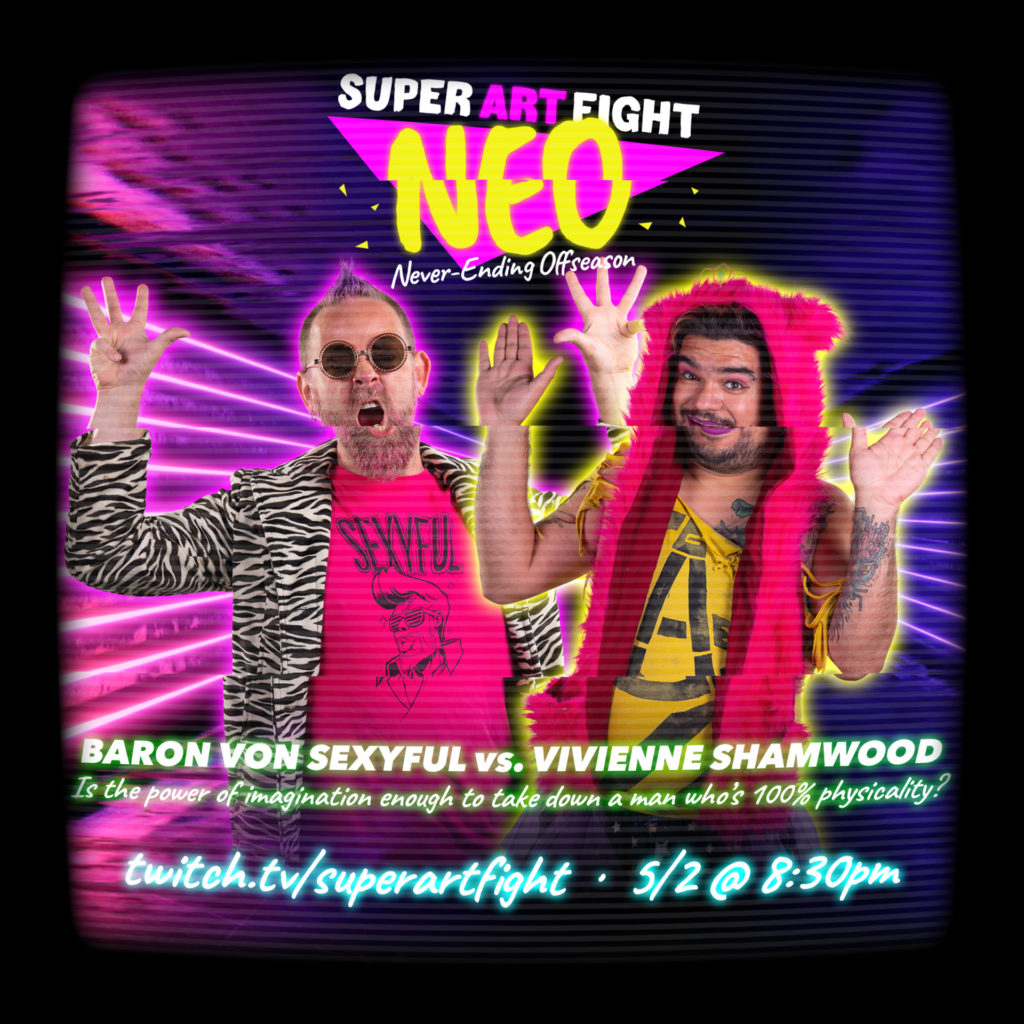 Baron Von Sexyful vs. Vivienne Shamwood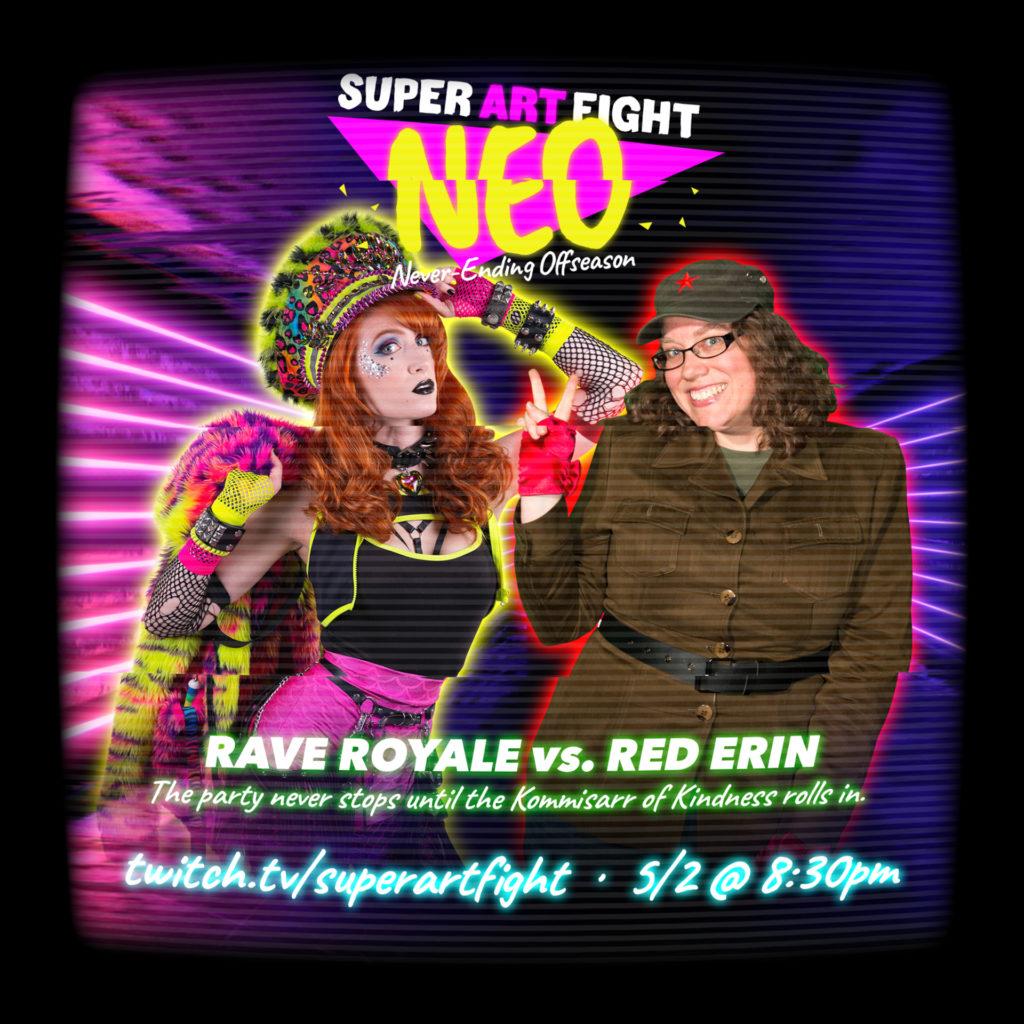 Rave Royale vs. Red Erin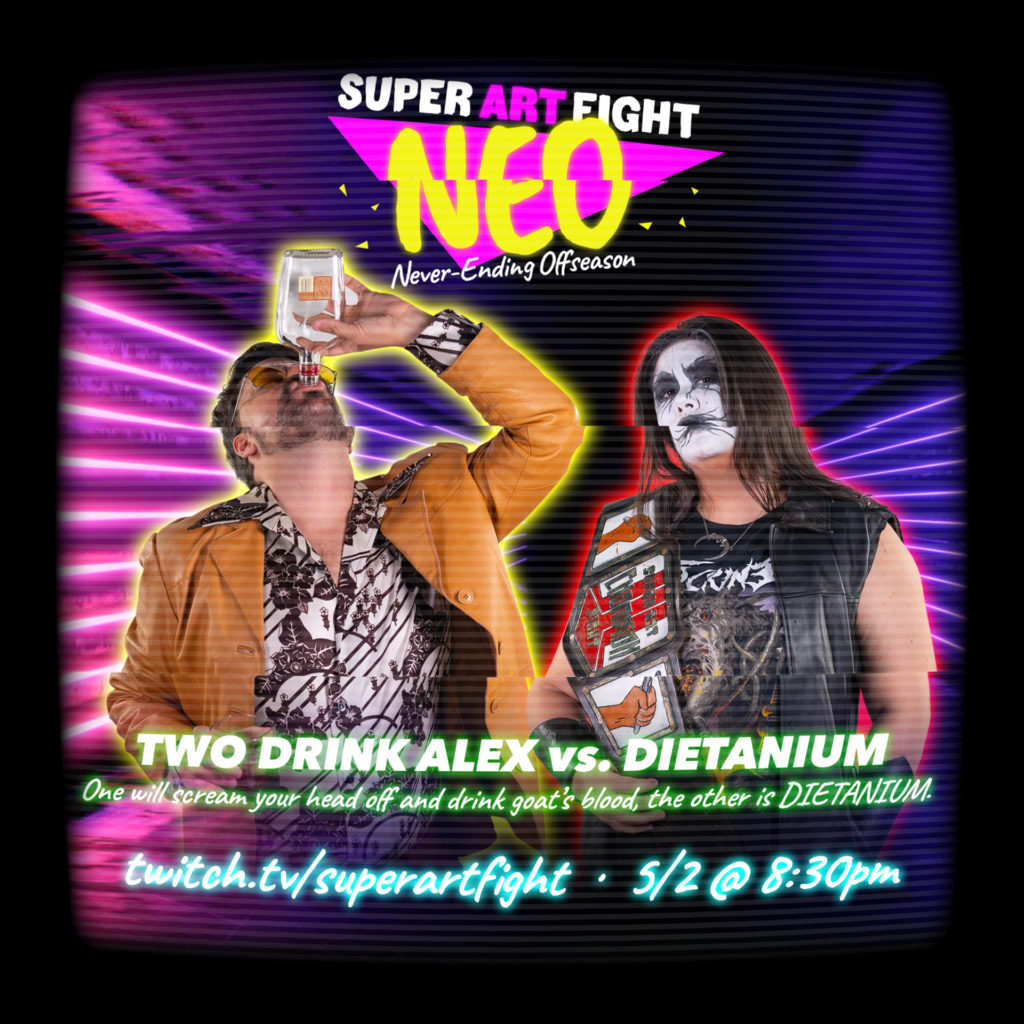 Two Drink Alex vs. DIETANIUM
Three big-time bouts! Only one show can contain them.
Join us as SAF NEO rolls on, THIS SATURDAY, live on Twitch!
Follow us today to get the notification when we're LIVE!