The Never-Ending Off Season continues THIS Saturday Night, May 16th, as we bring three more amazing Art Fights to Twitch, LIVE!
We're incredibly excited and delighted by the reaction to our NEO events thus far, and we think you can agree that this lineup is a can't miss.
Hitting the Interwebs live at 8:30pm will be….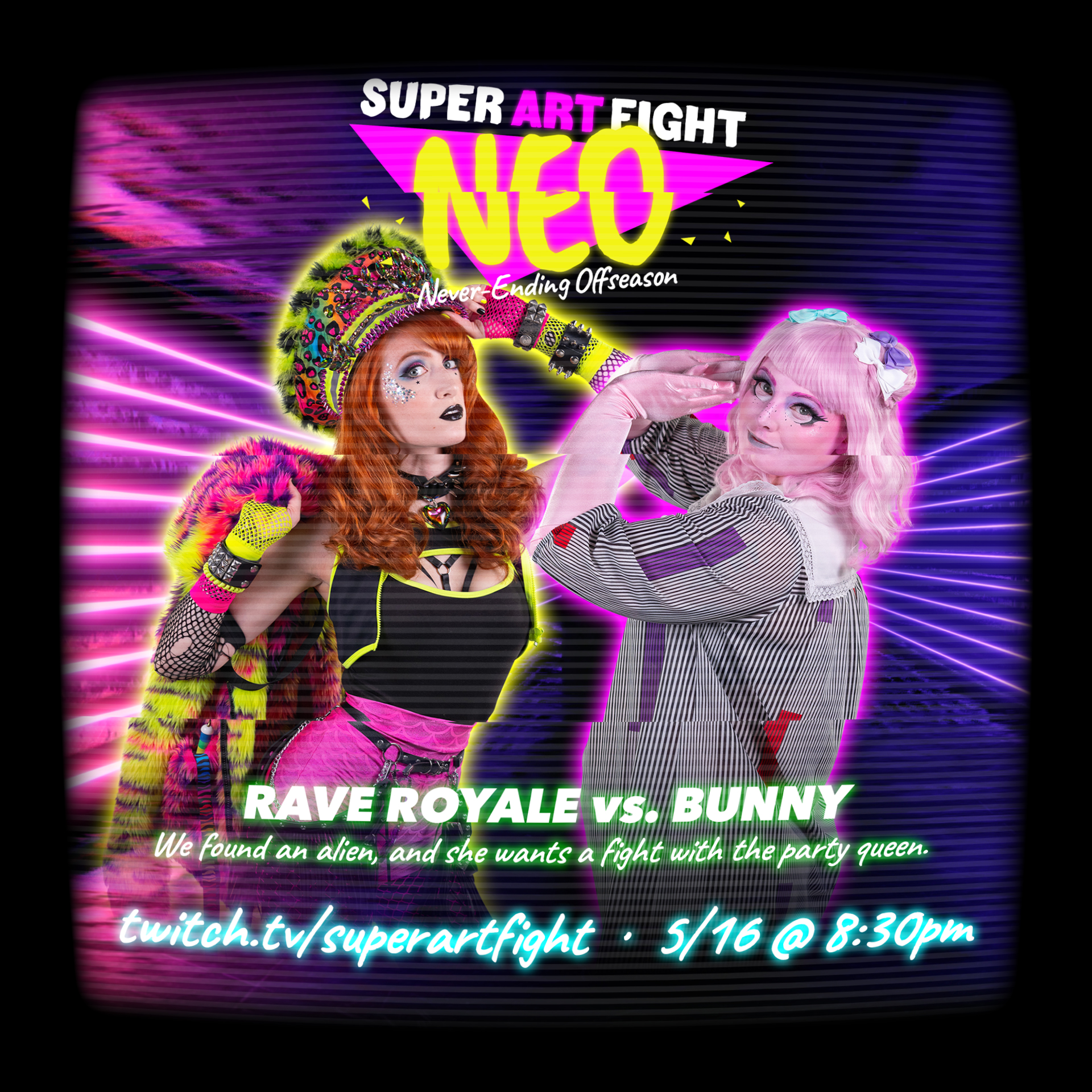 RAVE ROYALE vs. BUNNY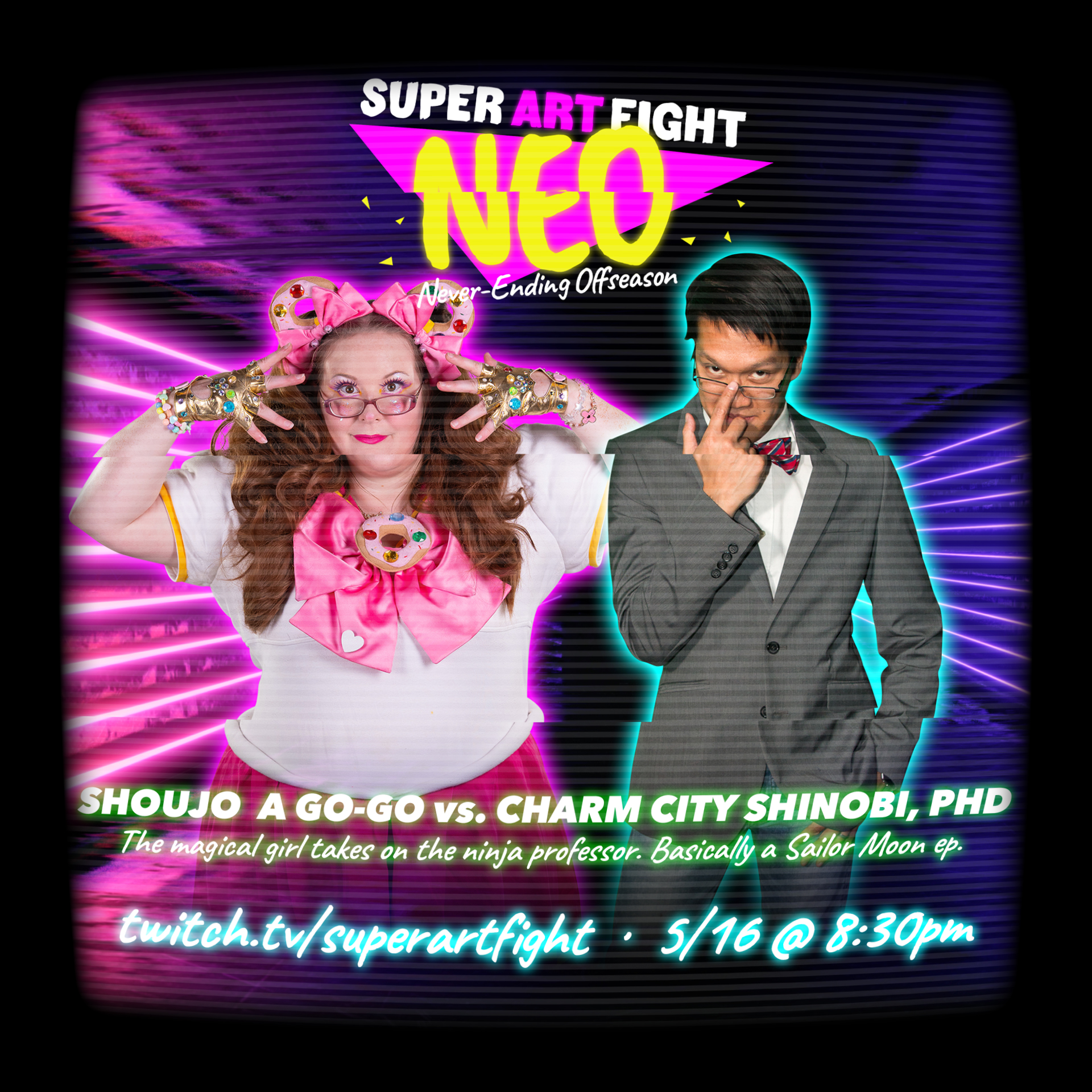 SHOUJO-A-GO-GO vs. CHARM CITY SHINOBI, PHD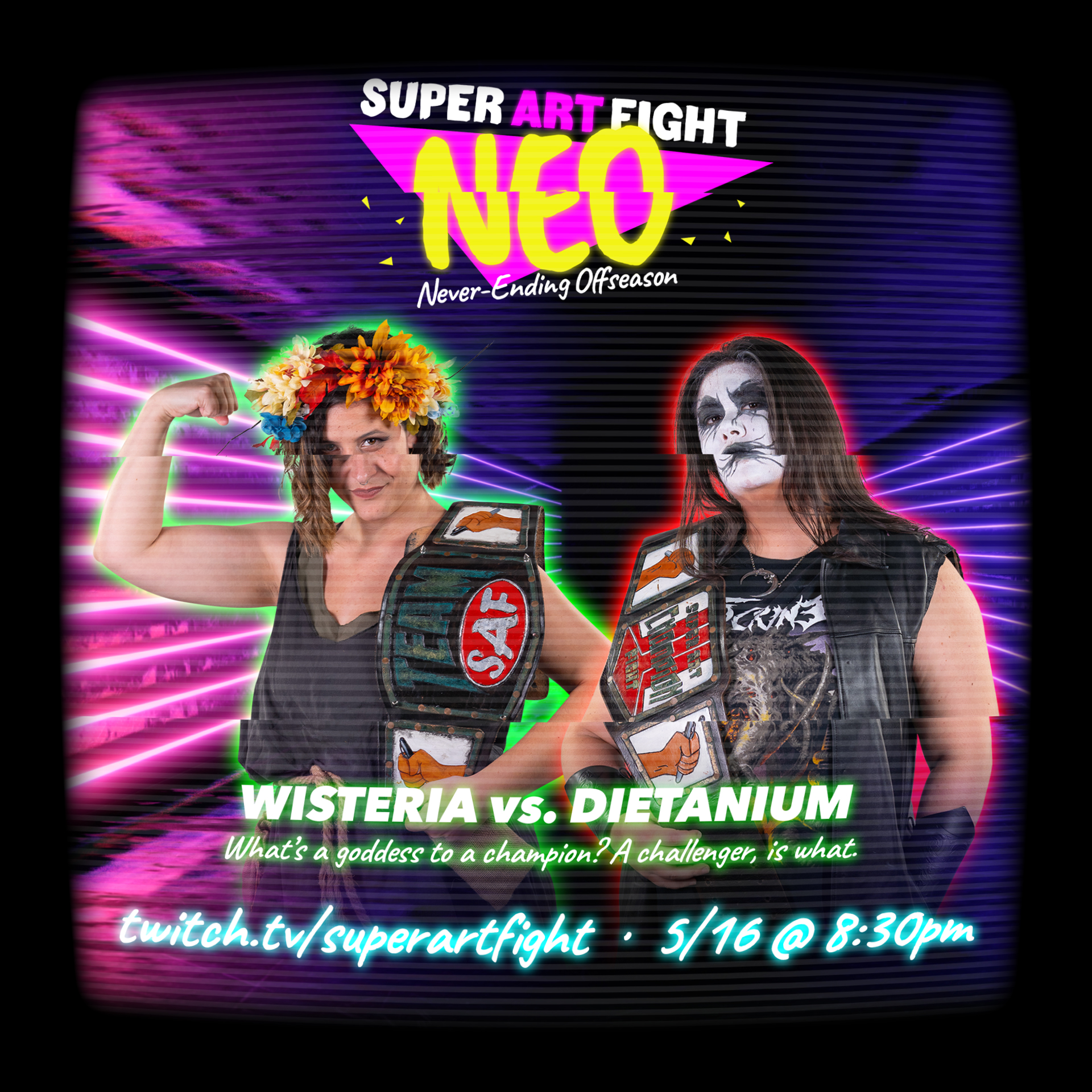 WISTERIA vs. DIETANIUM
It's the SAF NEO debuts for Bunny, Shinobi, and Wisteria, and we know you're going to give them a warm Twitch welcome!
ALSO: Joining SAF host Marty Day this week in the second chair will be comic illustrator, t-shirt maker and necktie god, Michael Bracco!
Want to join the fun? Follow our Twitch channel here today, and you'll be notified when we go LIVE!
See you Saturday!