When we started this, we didn't know who'd watch.
And now, four episodes in, the Never Ending Off-Season keeps getting bigger and bigger.
That's why we at Super Art Fight are proud to announce that we're going to try to do three shows in a row.
That's right – originally scheduled for a Casual Saturday, this Saturday Night's stream has been upgraded, as we will bring you Super Art Fight NEO 5, live at 8pm Eastern on Twitch, May 30th!
The Lineup
Last week saw the crowning of the first ever Super Art Fight Pixelweight Champion, as Red Erin shocked the world and took down Baron Von Sexyful.
As she reigns at the top, the entire SAF roster is looking to make an impact, starting this Saturday, and make their way to the top of the rankings so they can have their shot at the biggest prize in the streaming game!
What's in store for Saturday? Here's your lineup.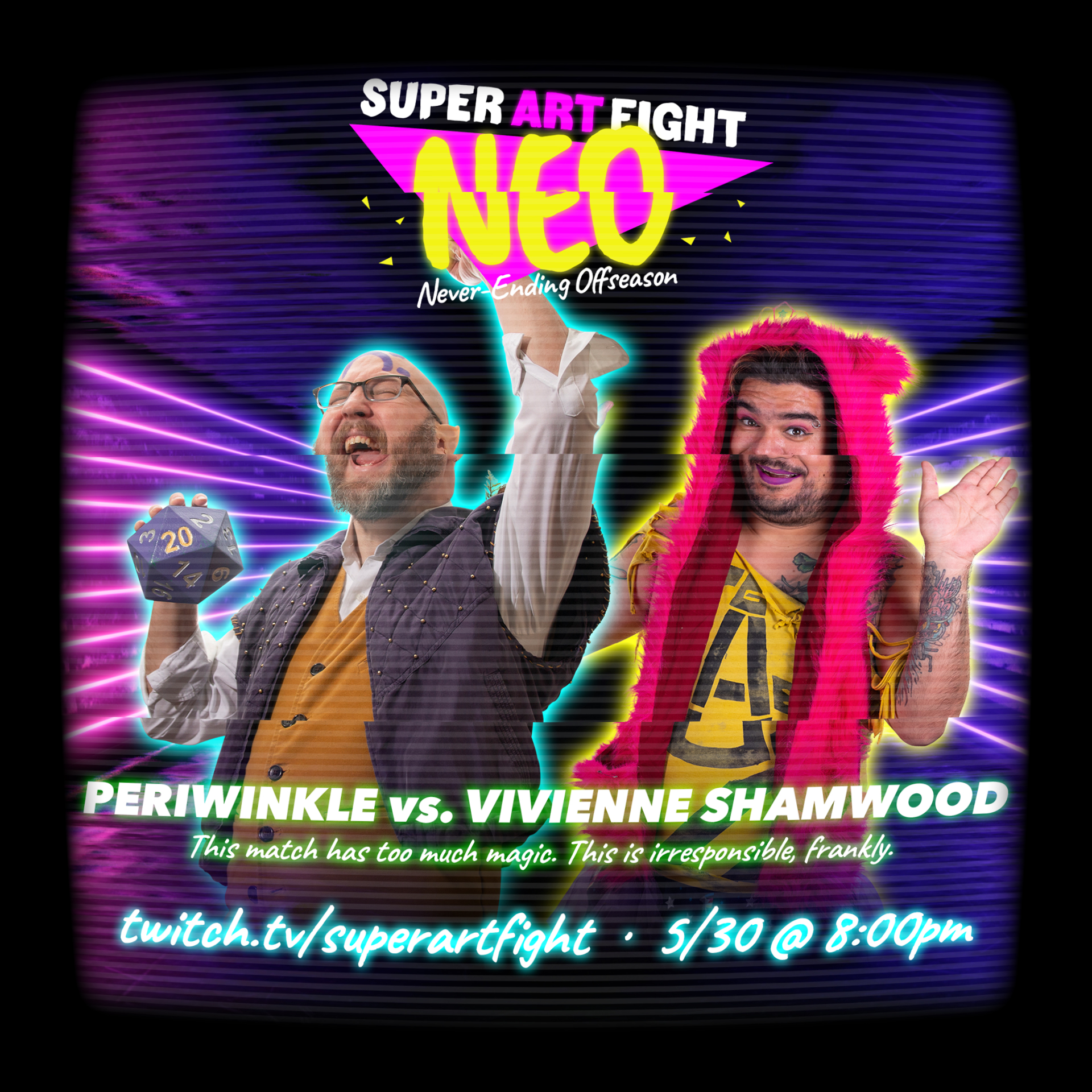 Periwinkle (1-0) vs. Vivianne Shamwood (0-1)
It's a battle of make believe vs. magic as this first-time matchup hits the digital canvas!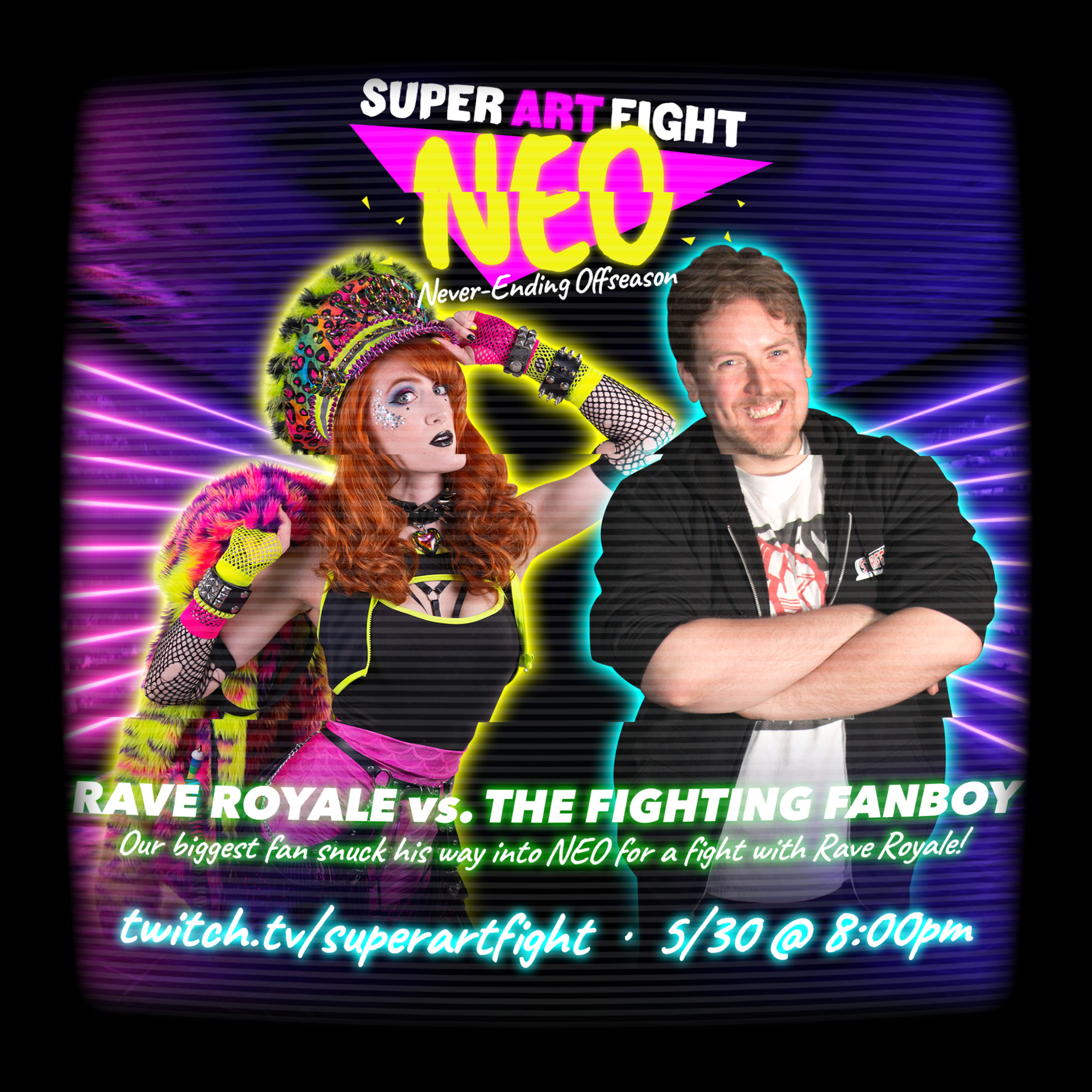 Rave Royale (1-1) vs. "The Fighting Fanboy" Mike Donohue (0-0)
The Fighting Fanboy looks to make an impact with his SAF NEO debut, but the Master of Ceremonies herself, Rave Royale intends to dance her way to victory!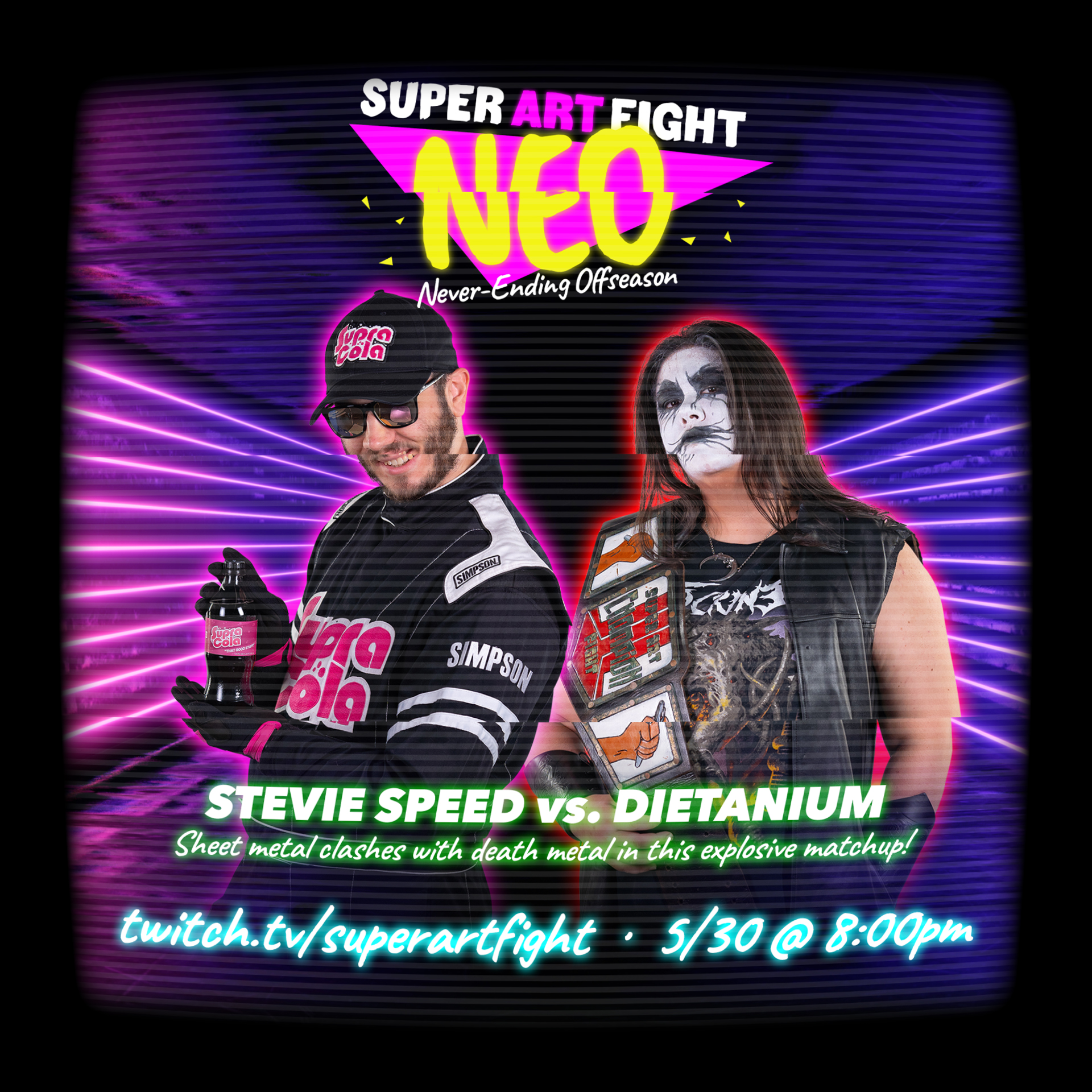 DIETANIUM (0-3) vs. Stevie Speed (0-1)
Both artists are looking to fix their goose-eggs in the win column here on Saturday, as Stevie Speed hopes to build momentum on the NEO canvas and DIETANIUM intends to prove that HER title is better than Red Erin's!
All matches will be hosted by Ross Nover and Michael Bracco, and we cannot wait to see you all in the chat!
Join the fun THIS SATURDAY for Super Art Fight NEO 5!