The Never Ending Off Season rolls on this coming Saturday night as we've got a packed card filled with excitement, drama, laughs and the first-ever Pixelweight title defense!
We'll be going LIVE on Twitch at 8pm Eastern, Saturday, June 13th, 2020 with the following lineup:
Vivianne Shamwood (0-2) vs. DIETANIUM (0-4)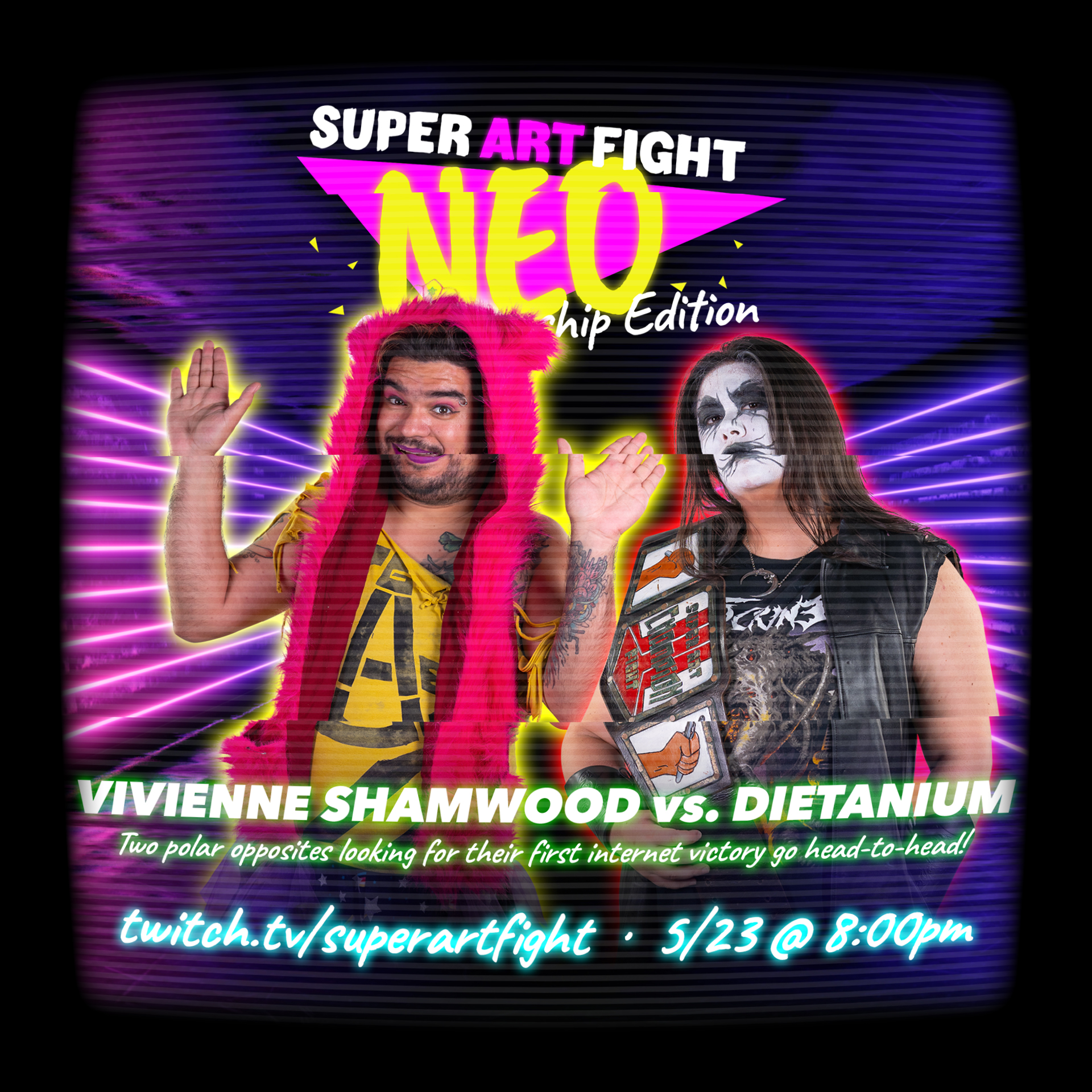 Both Vivianne Shamwood and DIETANIUM have been welcome regulars during SAF NEO, but neither has been able to have their hand raised in digital victory. This match will break the losing streak for one of these competitors, while the other will have to go home and lick their wounds. Also: What would a continued losing streak mean to the current SAF champion?!
Shoujo-A-Go-Go (1-1) vs. Baron Von Sexyful (2-1)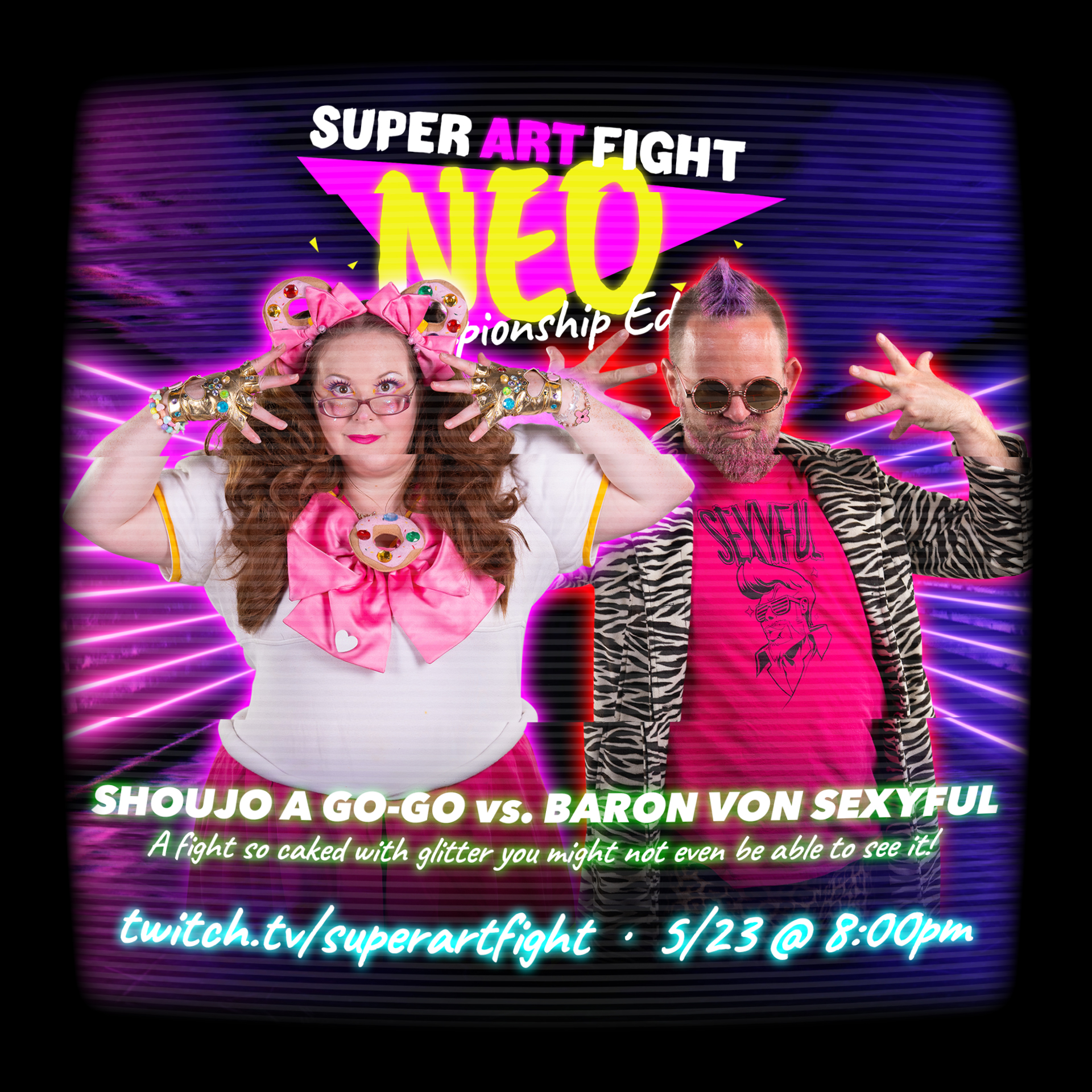 Fan favorites collide in this glitter-heavy clash of titans. Baron Von Sexyful is coming off of a surprise loss in the SAF Pixelweight title bout, and you know Shoujo wants a future shot – this match will have serious ramifications on the SAF NEO rankings!
SAF Pixelweight Championship Match Red Erin (3-0, 1st Defense) vs. Rave Royale (2-1)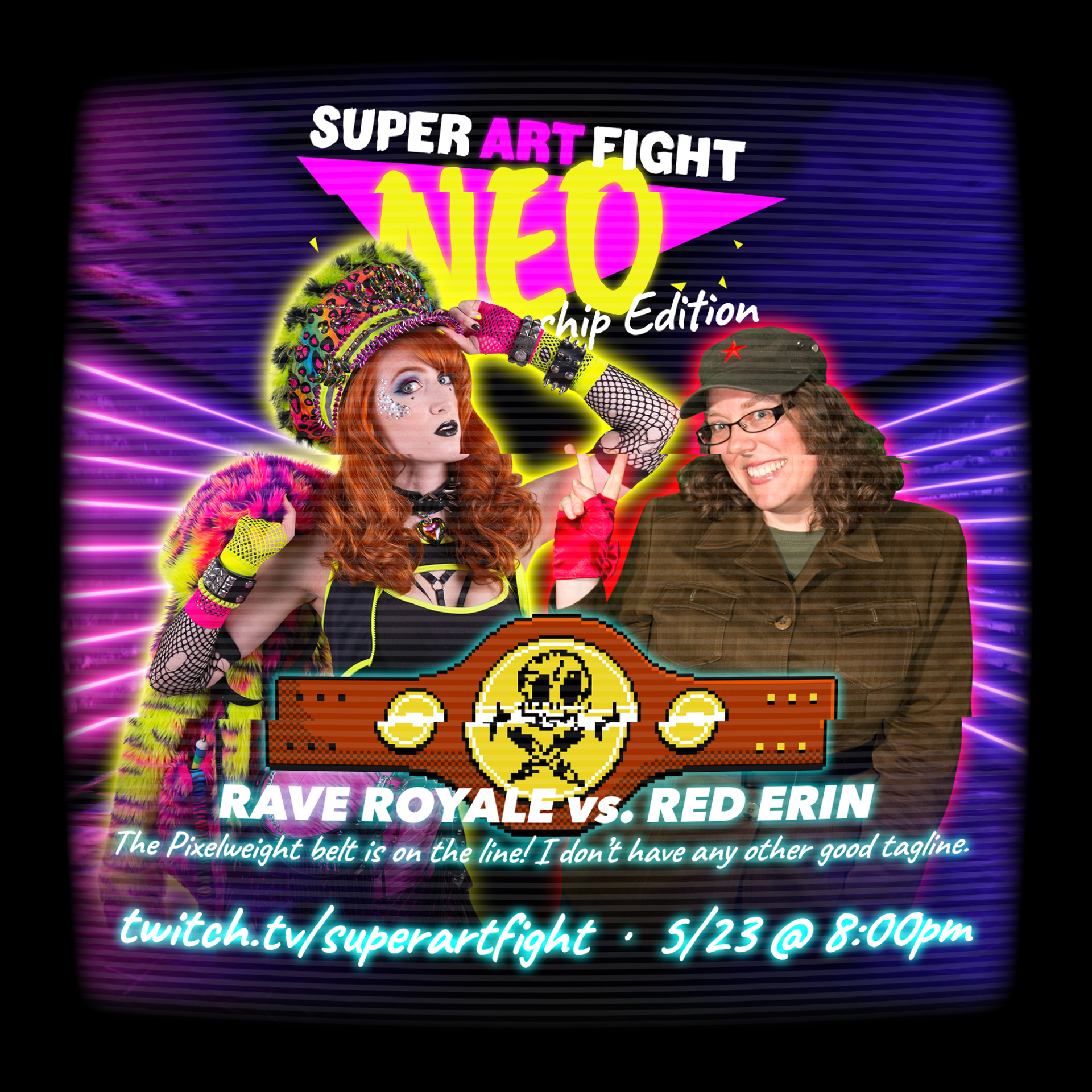 Red Erin put her name in the history books as the first ever Super Art Fight Pixelweight champion back at SAF NEO 4. Now she returns to (hopefully) add her first successful defense to her spotless NEO record. At the same time, the Master of Ceremonies herself, Rave Royale looks to dance her way to victory. After all, what makes an outfit better than a championship belt? Can she continue her NEO momentum? Find out Saturday night!
All matches will be hosted by Ross Nover and Marty Day, and we cannot wait to see you all in the chat!
Join the fun THIS SATURDAY for Super Art Fight NEO 6!