The Summer is heating up, and the Super Art Fight Never-Ending Off Season continues on, live on Twitch, with another show hitting your internets this Saturday night.
The insane Main Event of SAF NEO 6 has shaken up the locker room, and with a future Tie-Breaker throw down between SAF Pixelweight Champion Red Erin and the Mistress of Ceremonies Rave Royale getting planned for later this Summer, our roster of artists is getting ready to be next in line, and with our lineup for this Saturday set, it's easy to see who is making a bee-line for the championship!
Our show will kick off LIVE at 8pm Eastern, hosted by Ross Nover and Marty Day.
Here's what you'll see this Saturday night.
DIETANIUM (1-4) vs. Bunny (0-1)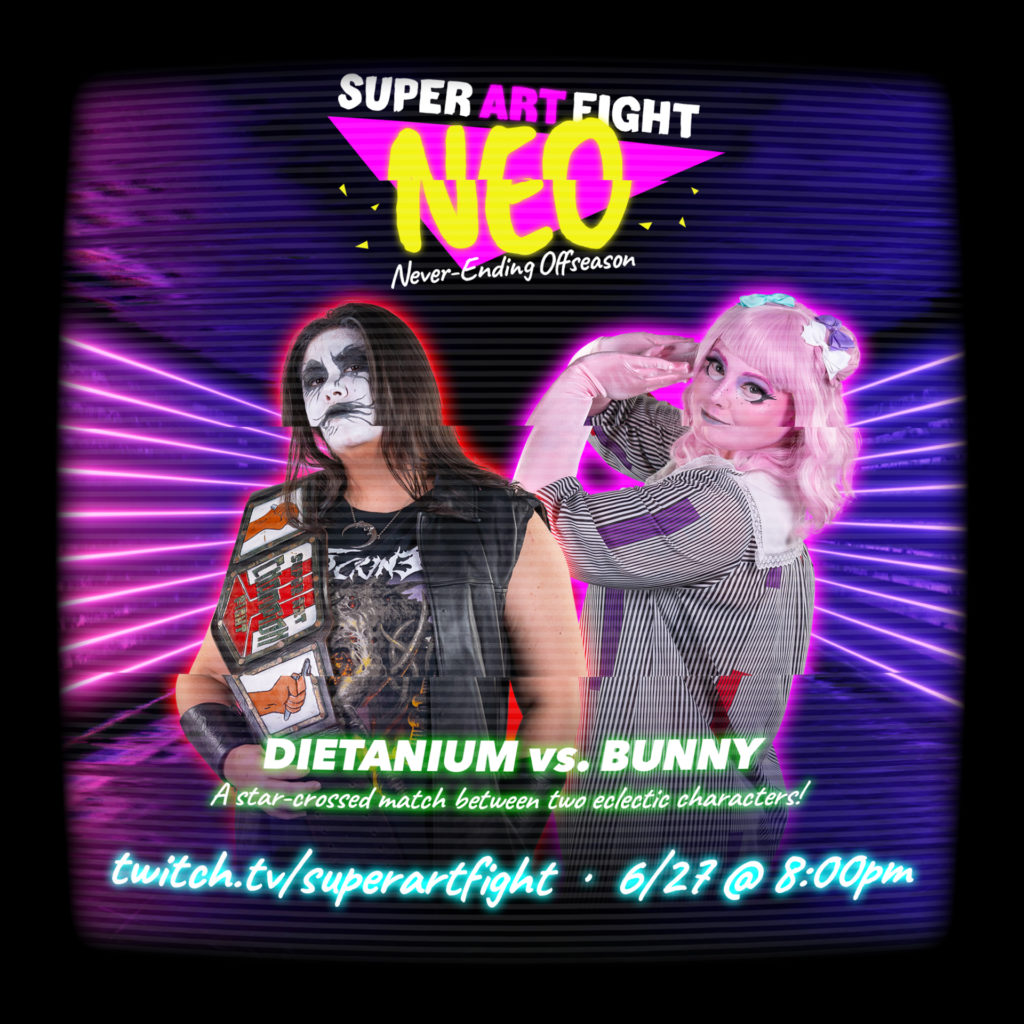 Two of SAF's most unique competitors collide in a completely unpredictable matchup. DIETANIUM finally has her win on the SAF digital canvas, but can she continue her winning ways? Or will the surrealist Bunny have her hand raised at the end of the bout?
Baron Von Sexyful (3-1) vs. Stevie Speed (1-1)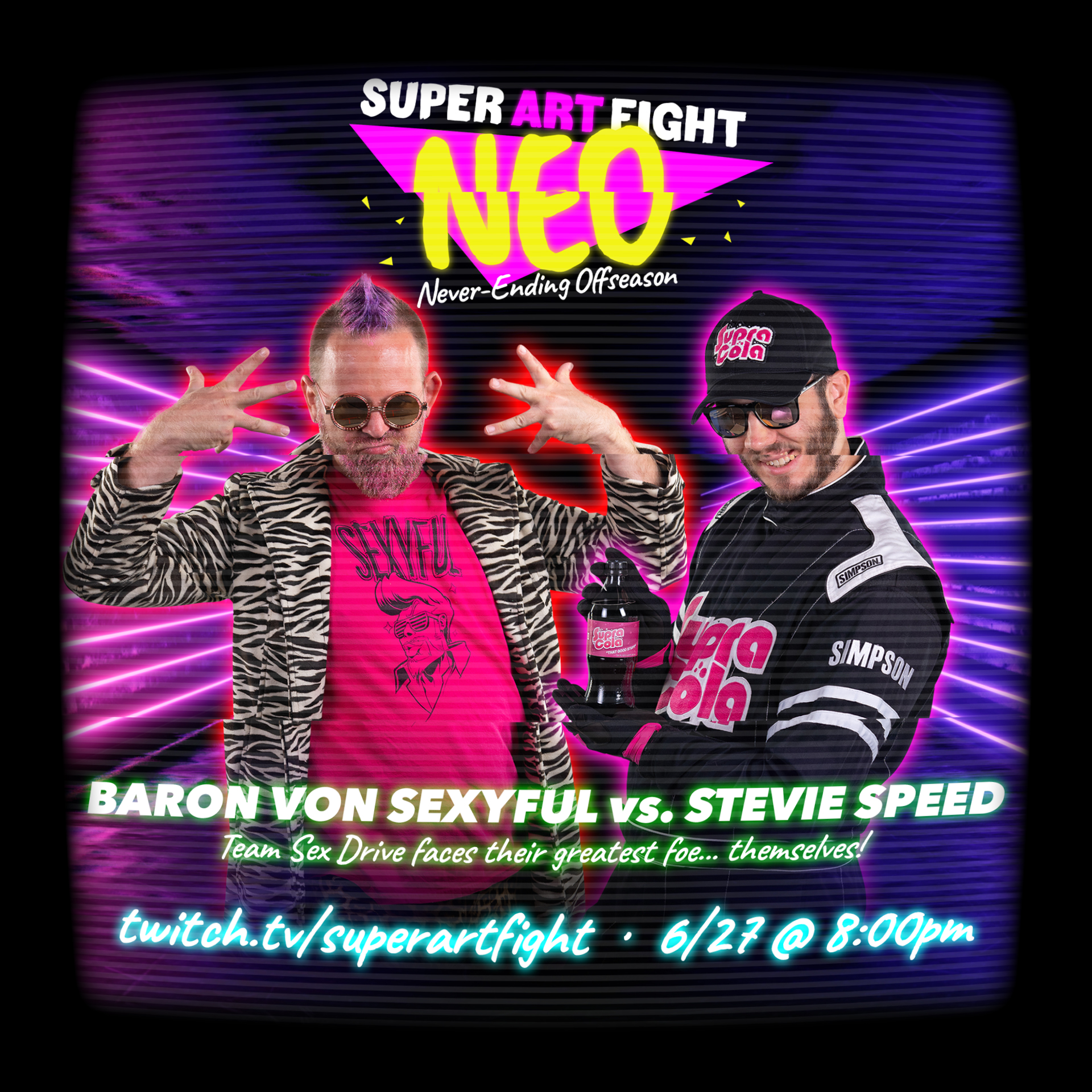 Former tag team champions explode as The Baron and Stevie Speed are on a collision course this Saturday! Do they know each other's weaknesses? See who can make a run for victory in this throw down!
Wisteria (2-0) vs. Periwinkle (2-0)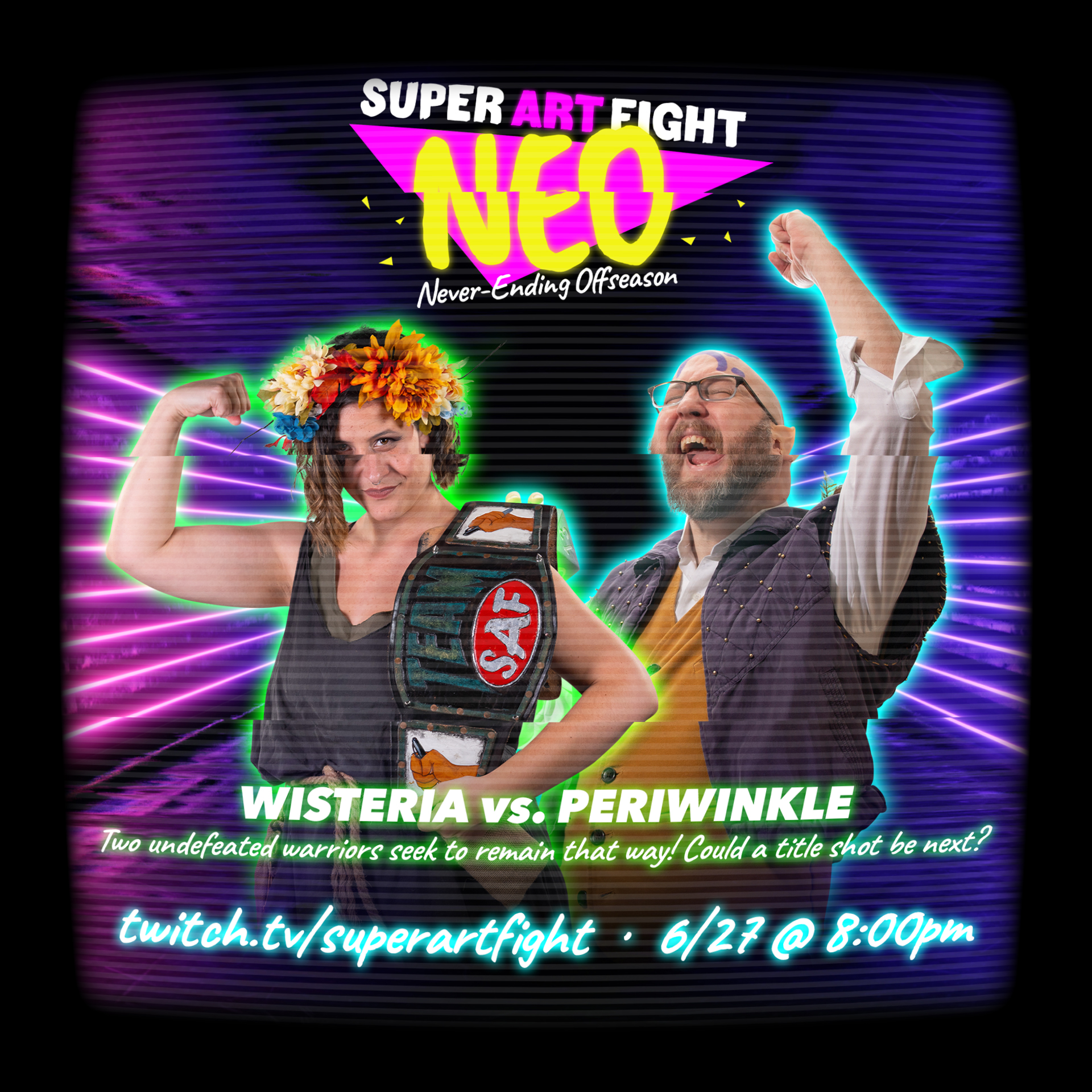 Two artists, both undefeated in SAF NEO combat. You better believe that this first-time match up will seriously shake up the SAF NEO rankings!
All that and stick around for a very special announcement about a future SAF NEO event!
Join the fun THIS SATURDAY, June 27, 2020, at 8pm Eastern, live on our Twitch channel!