Since our inception in June 2008, Super Art Fight has always strived to make for a fun, inviting, and inclusive live event. Born out of the world of conventions, much like conventions themselves, we've seen the makeup of our locker room shift and change for the better — and this Saturday night, July 11, 2020, we celebrate one of those changes with the first ever all lady-type Super Art Fight event…Super Art Femme.
Like all SAF NEO events, this show will be streaming LIVE on Twitch, starting at 8pm Eastern. There will be three bouts, and two hosts, but it won't necessarily be those you're used to.
What's the plan? Let's go down the card.
The evening will be hosted by Colleen (who you may know as The Princess of Darkness or Killer Colleen of the Bra'lers) and Megan (who you may recognize as Rave Royale). A special referee, Emily will be reporting live from the Twitch chat, all night long.
The bouts themselves include a long awaited SAF NEO debut, and are filled with strong lady energy, check them out: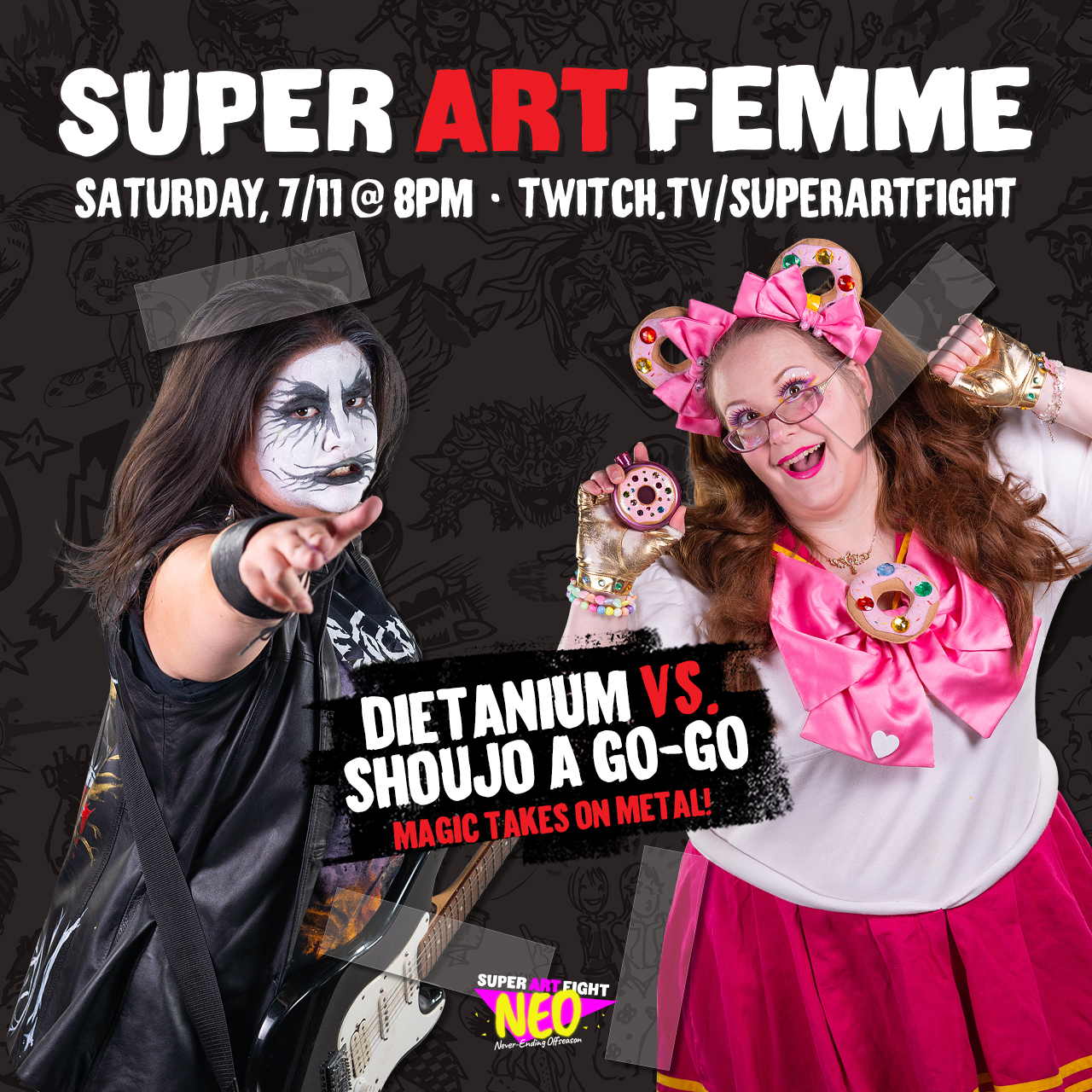 DIETANIUM (1-5) vs. Shoujo-A-Go-Go (1-2)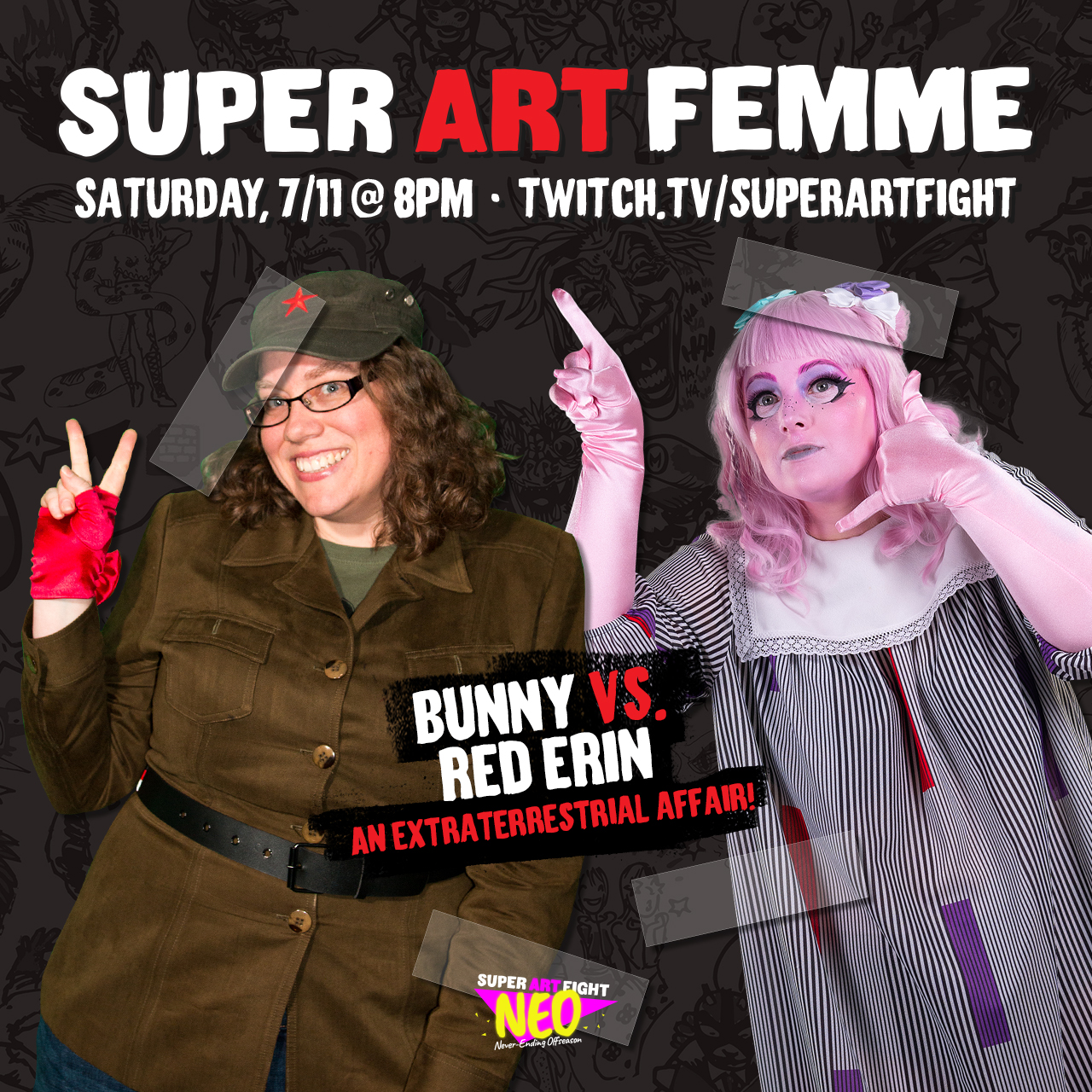 Bunny (1-1) vs. Red Erin (2-1-1)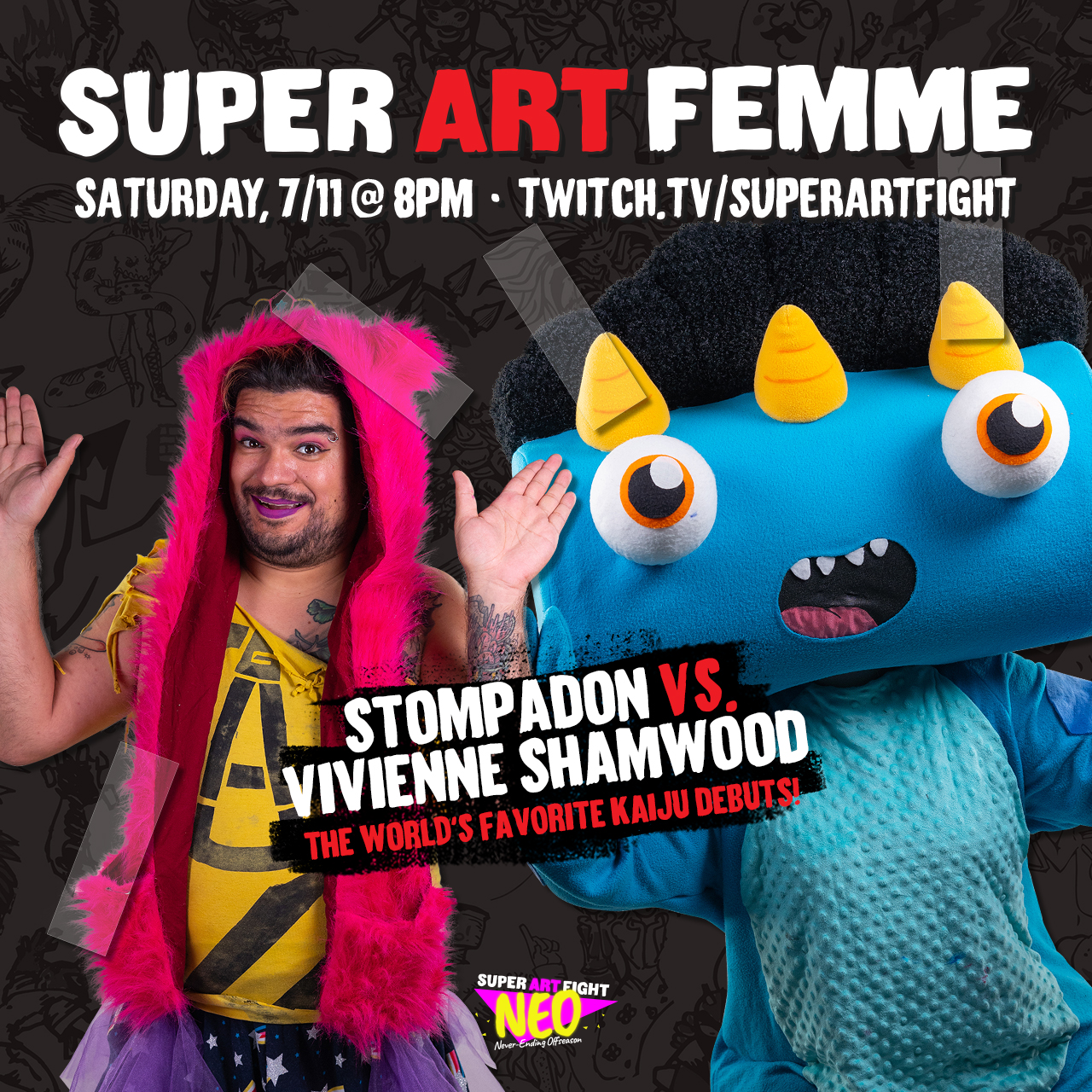 Stompadon (0-0) vs. Vivianne Shamwood (0-3)
That's right, Stompadon is finally making its SAF debut, and we couldn't be more excited about it! It's almost as excited as we are as to finally have our first ever Super Art Femme.
It's going to be a fun, exciting, action packed night, and now all we need is you — join us THIS Saturday, LIVE on Twitch!