The new era of Super Art Fight ONLINE continues this Saturday Night, Halloween, October 31, 2020 as we once again take the airwaves for the second episode of our inaugural season!
LAST WEEK, we saw Red Erin and Shoujo-A-Go-Go take the wins in their first matches as a part of the Round Robin Tournament, and Wisteria defeat DIETANIUM in non-tournament action.
THIS WEEK, Baron Von Sexyful licks his wounds as he's on his Bye Week, but Red Erin, Shoujo-A-Go-Go and Stevie Speed fight on, as Bunny makes her debut in the tournament, and we've got another awesome non-tournament throw down featuring other members of the SAF Roster!
Here's what we've got for this Saturday:
ROUND ROBIN TOURNAMENT: STEVIE SPEED (0-1) vs. BUNNY (0-0)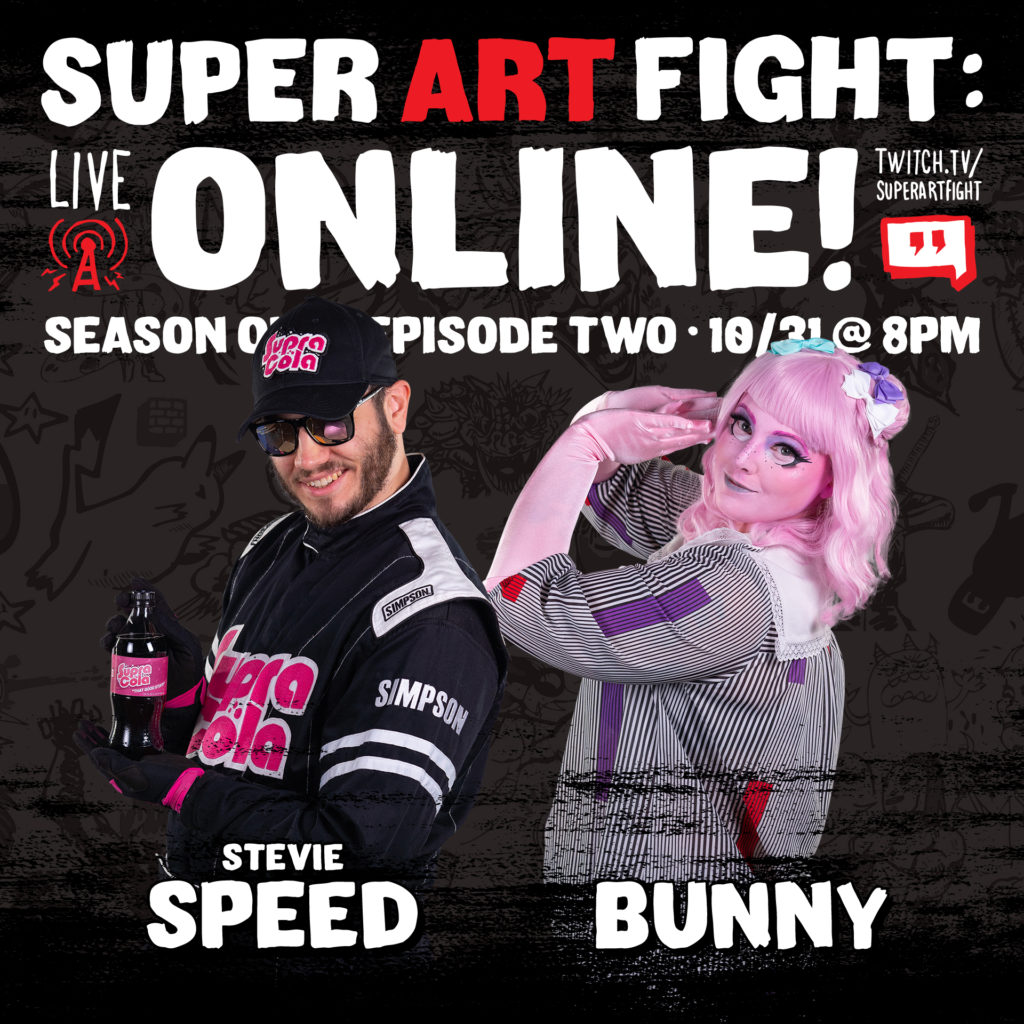 ROUND ROBIN TOURNAMENT: RED ERIN (1-0) vs. SHOUJO-A-GO-GO (1-0)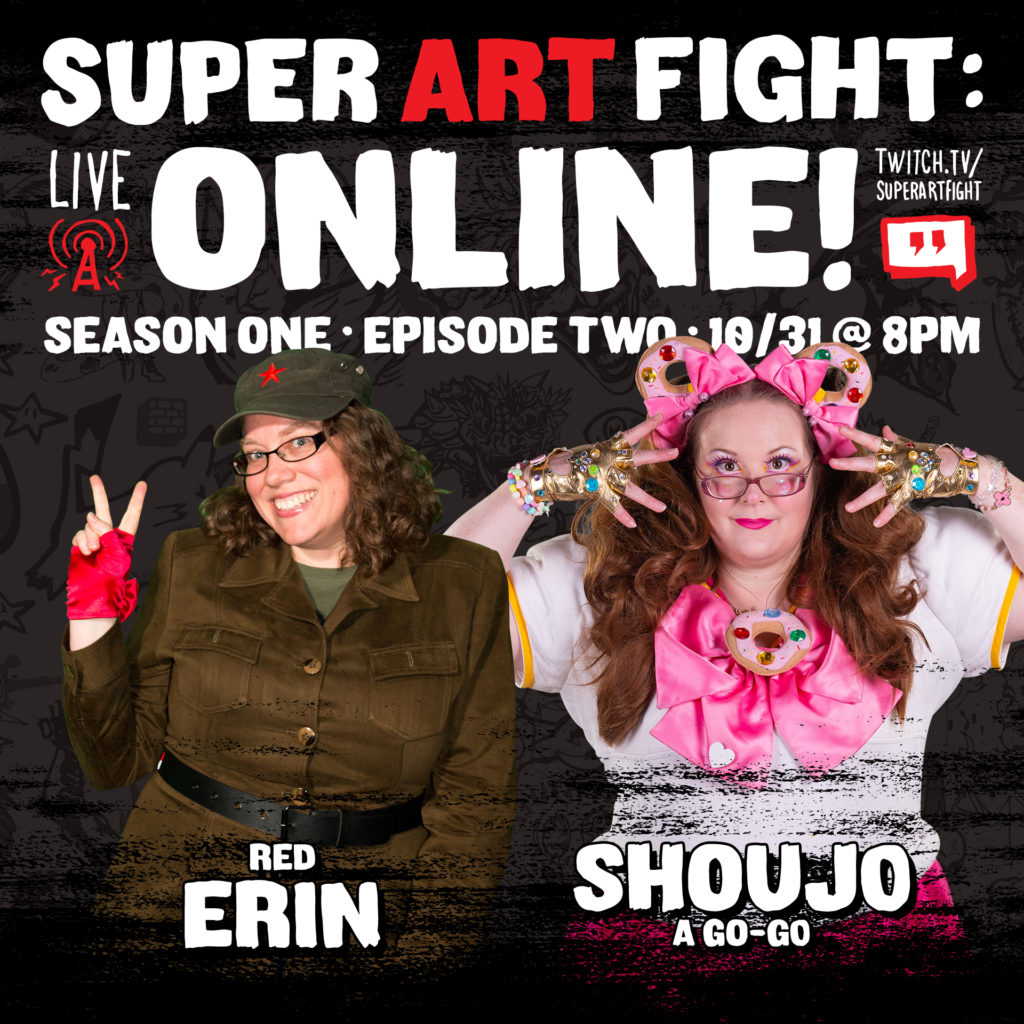 NON-TOURNAMENT: VIVIAN SHAMWOOD vs. PERIWINKLE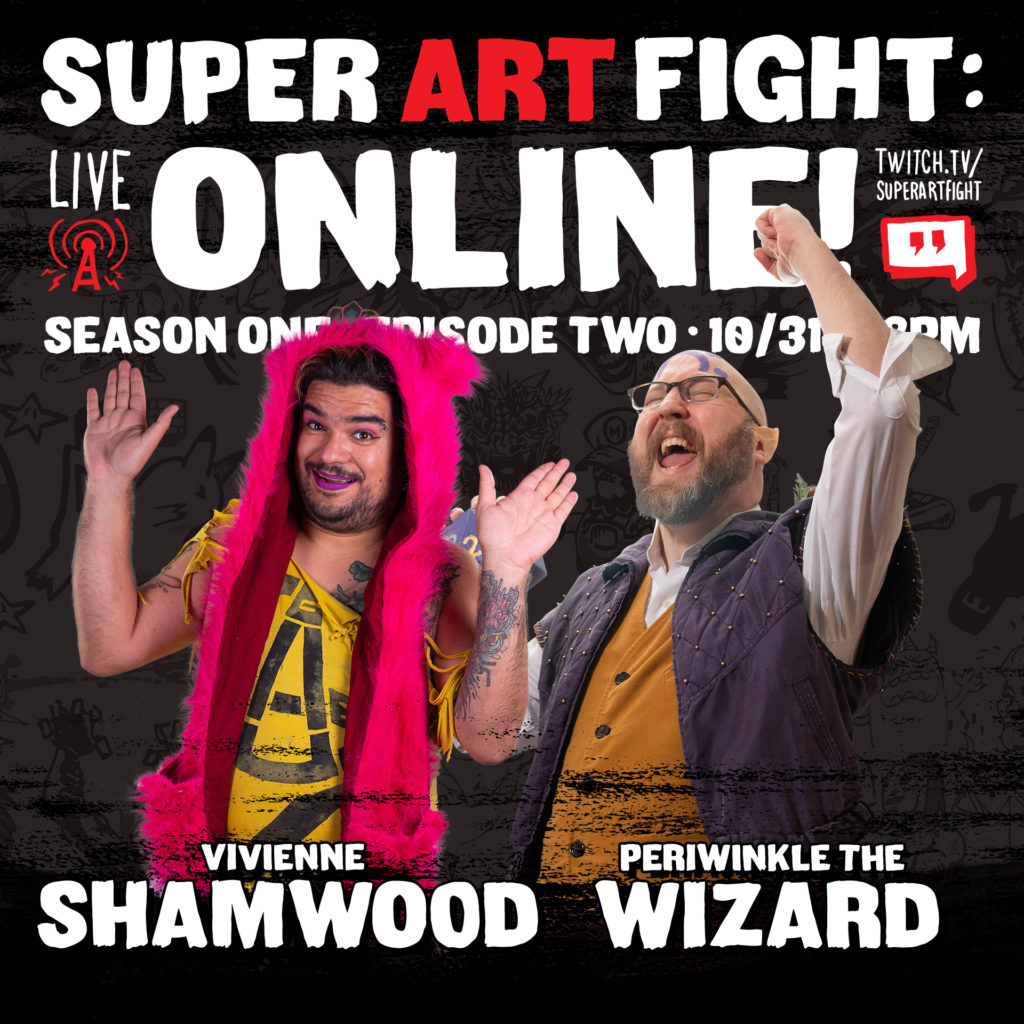 It's another awesome night of Super Art Fight action, and all we need is you! Join us live at 8pm Eastern, This Saturday as the first season of Super Art Fight ONLINE rolls on!