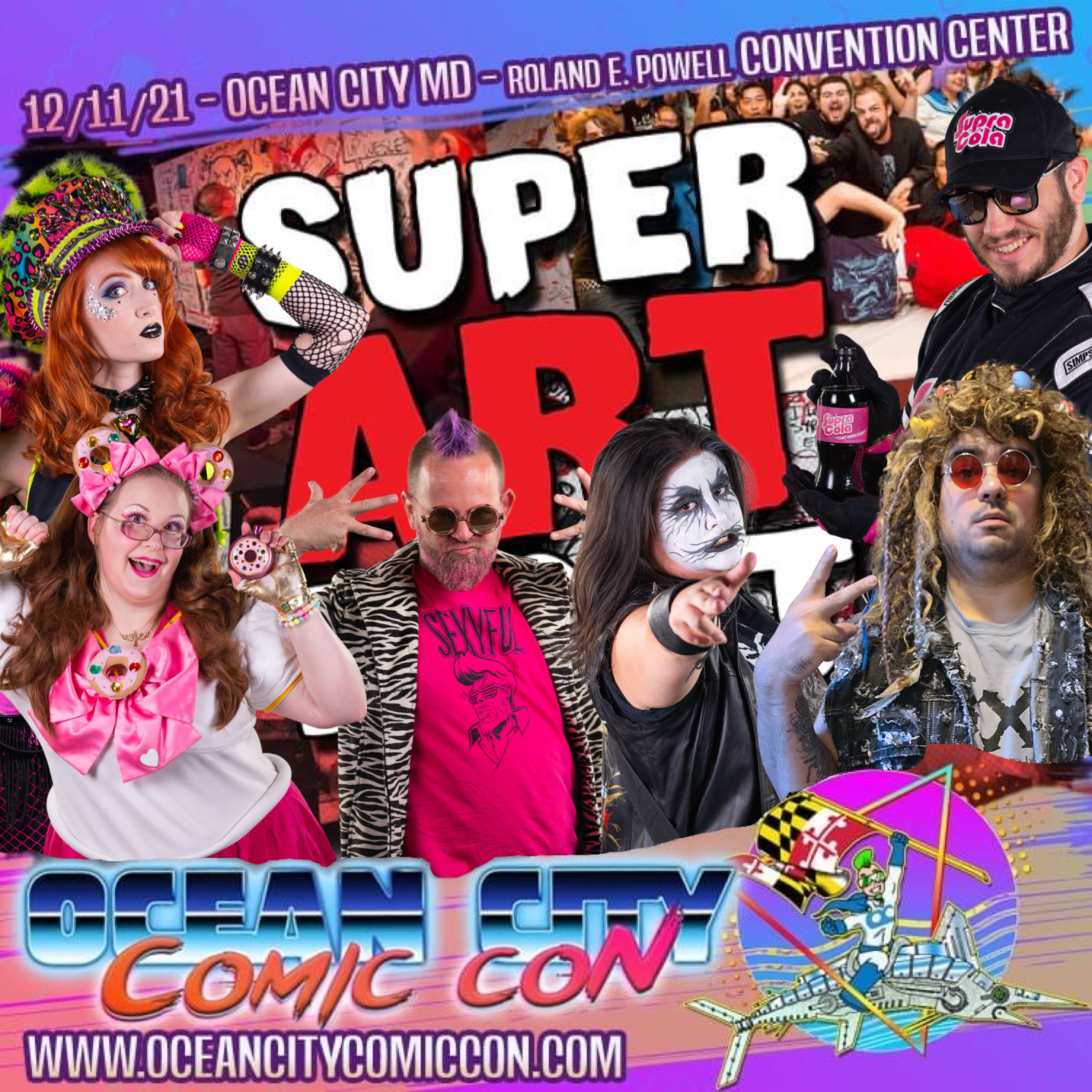 Holy crap, people! We are back IN FRONT OF A LIVE CROWD as of this weekend!
This Saturday, December 11th, Super Art Fight makes its long awaited return to Ocean City Comic Con!
Of course, Ocean City Comic Con was one of the awesome events we got to do right before, you know, the whole pandemic thing, but don't you worry, we're boosted and ready to cut loose THIS SATURDAY live and in person!
We've got a packed show featuring the following matchups, live and in meatspace!
Shoujo-A-Go-Go vs. Groovy
Stevie Speed vs. Rave Royale
Baron Von Sexyful vs. DIETANIUM
We'll be kicking off the action at 12pm in the Performing Arts Center, so be sure to get your seats early! This should be a great time for all, whether it's your first Super Art Fight show, or your fiftieth!
Tickets for Ocean City Comic Con can be purchased at the door, just $10, and they are online at OceanCityComicCon.com.