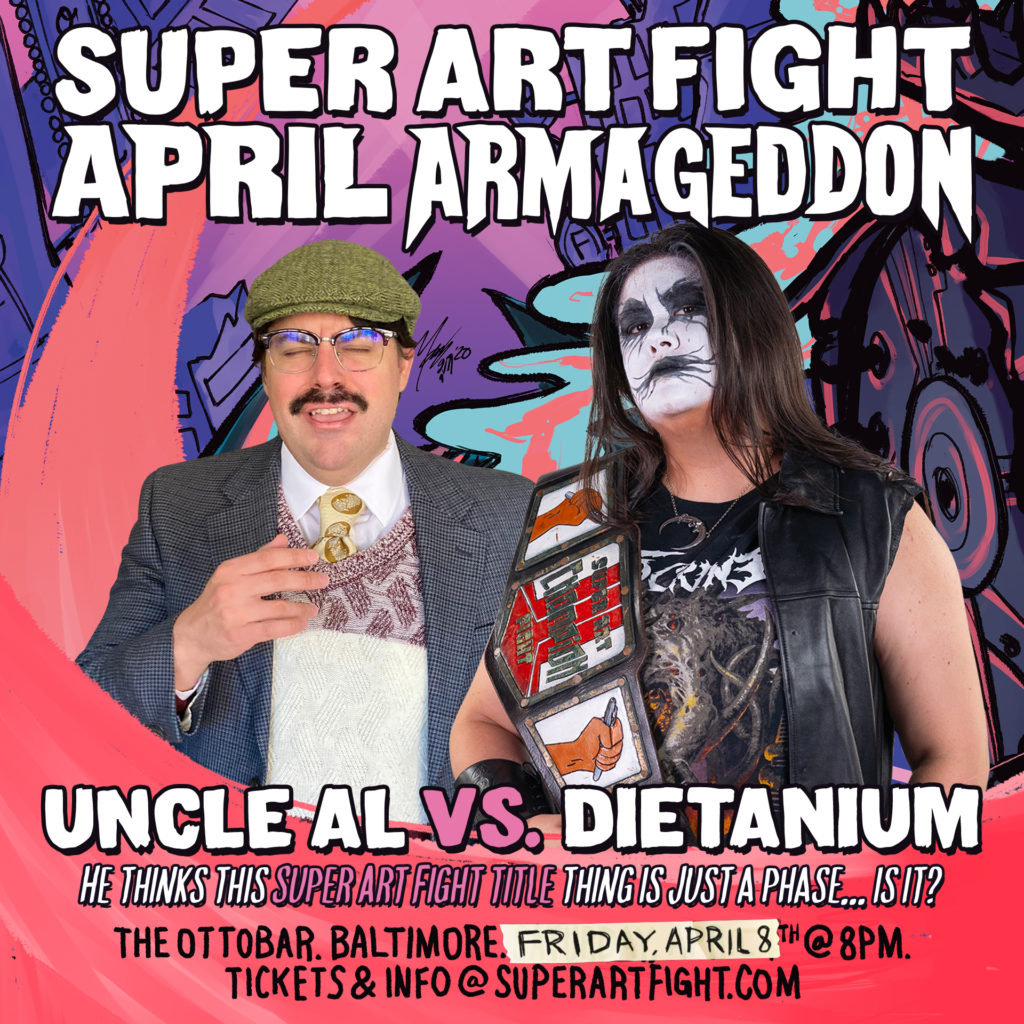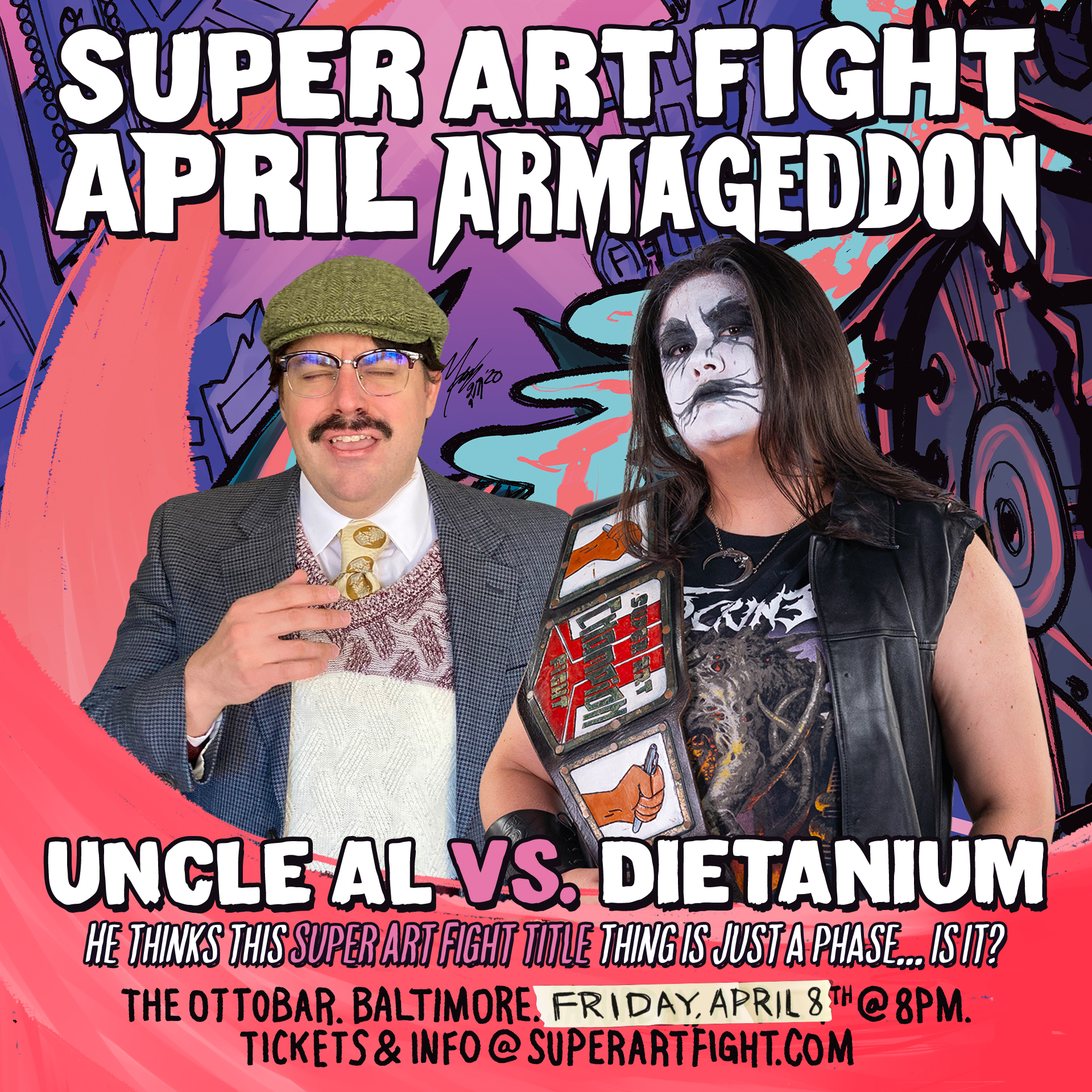 Ladies and gentleman, we are just four weeks away from our long-awaited return to our home base, the Ottobar, for April Armageddon (Take 2).
We know you're as excited as we are for the action to hit the canvas on Friday night, April 8, 2022, but hey, what's more exciting? Knowing your card for the evening!
In turn, we're proud to announce our MAIN EVENT for the evening!
Defending her Super Art Fight title, the magnetic force that is DIETANIUM will be strapping on her belt for her first IRL defense against Uncle Al, your favorite basement relative with the slide projector of that one time he went to Ohio.
This will be the FIRST time Al has left his basement, and the first time DIETANIUM has defended her belt in the meatspace.
Only a venue like the Ottobar can hold such an awesome shockwave of band tee-shirt vs. corduroy jacket violence.
April 8th, 8pm at the Ottobar in glorious Charm City, Baltimore, MD, tickets are $15 and on sale NOW!