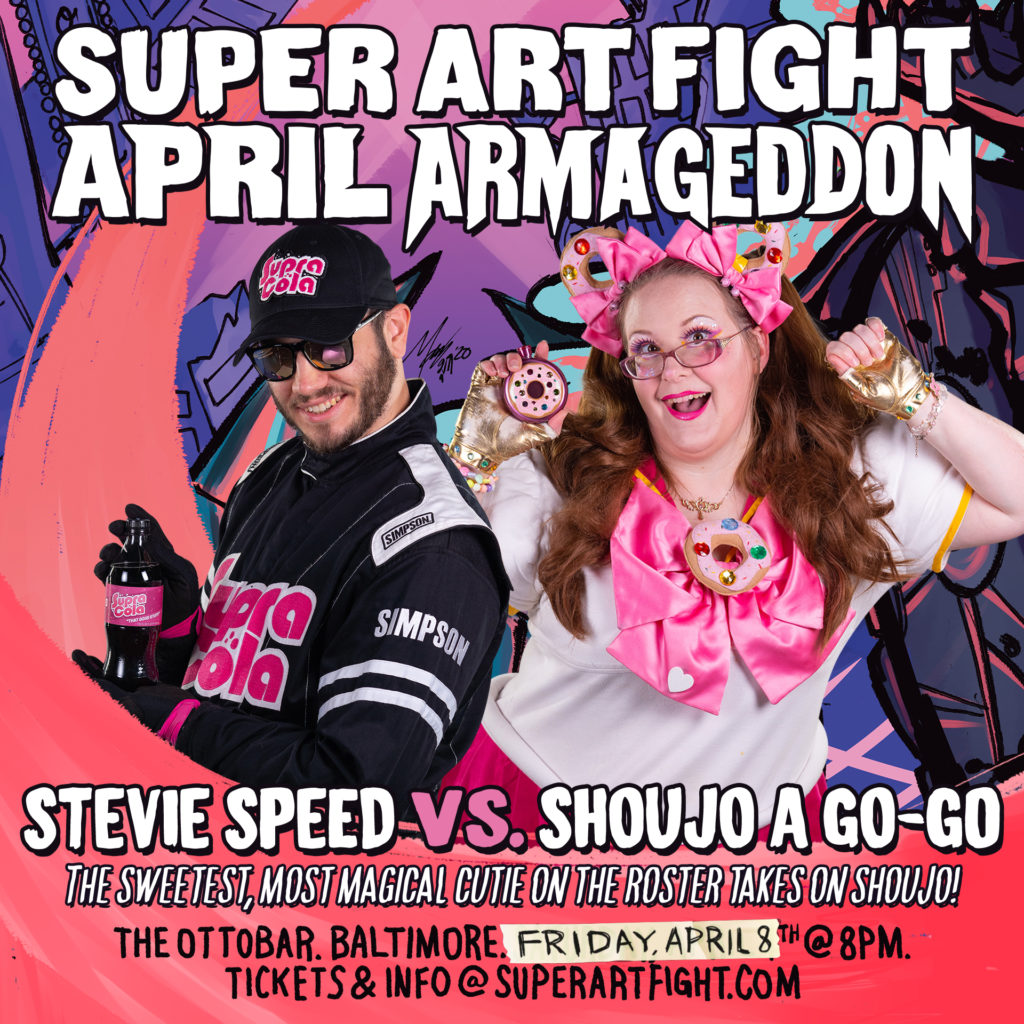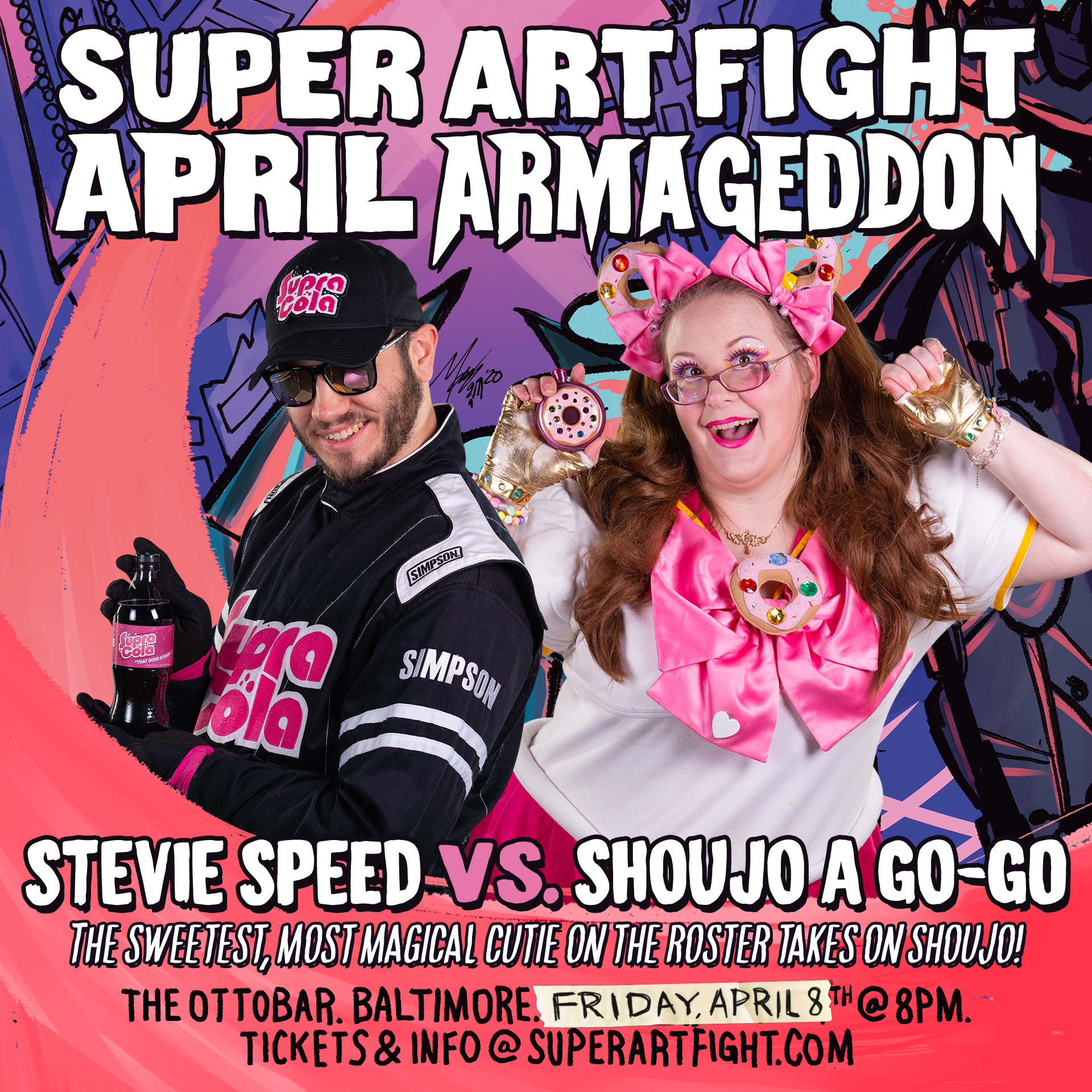 Time keeps ticking closer to our long-awaited return to Charm City's greatest rock venue, the Ottobar, as we present April Armageddon (Take 2).
We will go live on Friday April 8th, and we've got a killer main event announced, but what about the rest of the card?
Awesome news — we'll announce the rest of the card through the week, with announcements today, Wednesday and Friday, so by the end of the week, you have the whole card ready to view!
What's today's matchup? Well, the graphic above should tell you, but just the same…
From the scorched earth of two years of a pandemic arises a a pastel cupcake goddess and a testosterone-soaked leather driving suit from a Talladega wet dream: Audience favorites Shoujo-A-Go-Go and Stevie Speed will lock horns and tear into the canvas with Sharpie markers, each drawing across each other in a sass vs. brass brawl. 
Race Car Drivers versus Magical Girls…there's only one place where you can get that, Super Art Fight! And when can you get it?
April 8th, 8pm at the Ottobar in glorious Charm City, Baltimore, MD, tickets are $15 and on sale NOW!