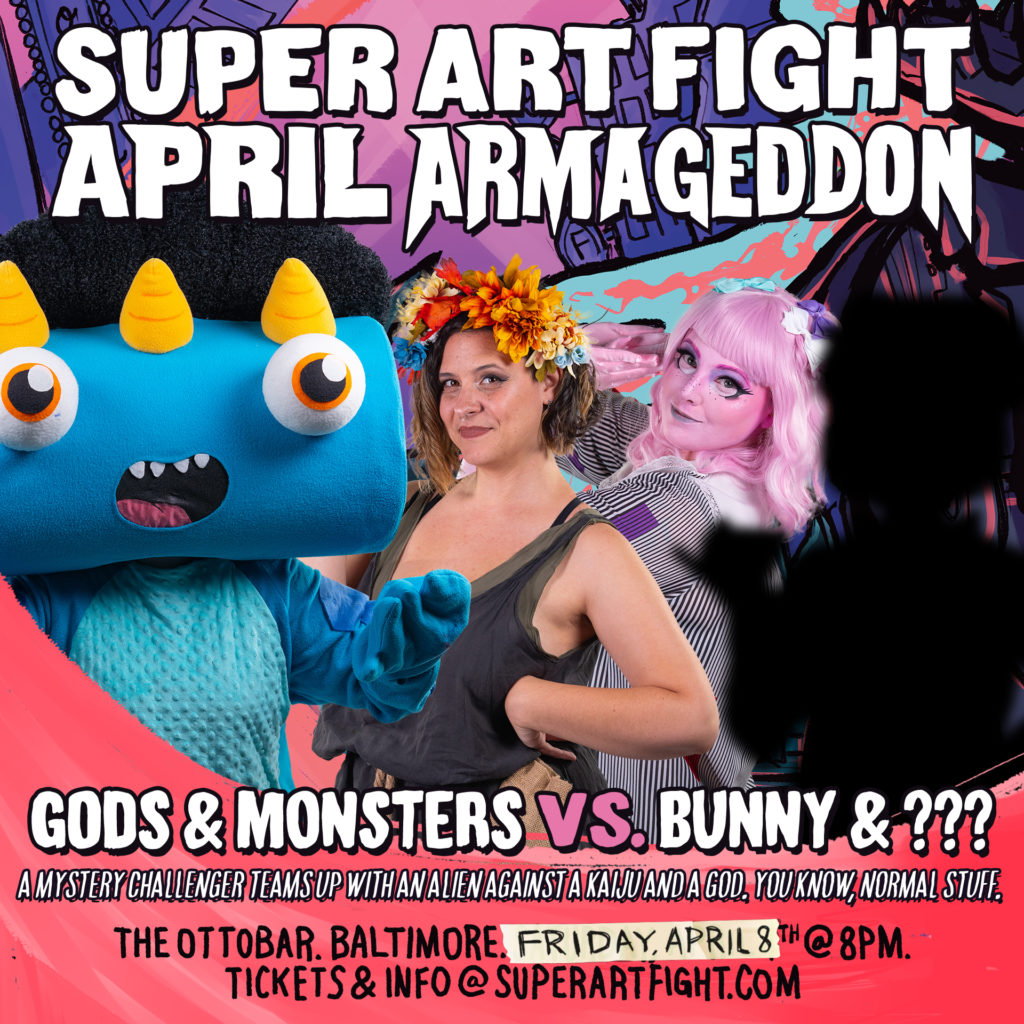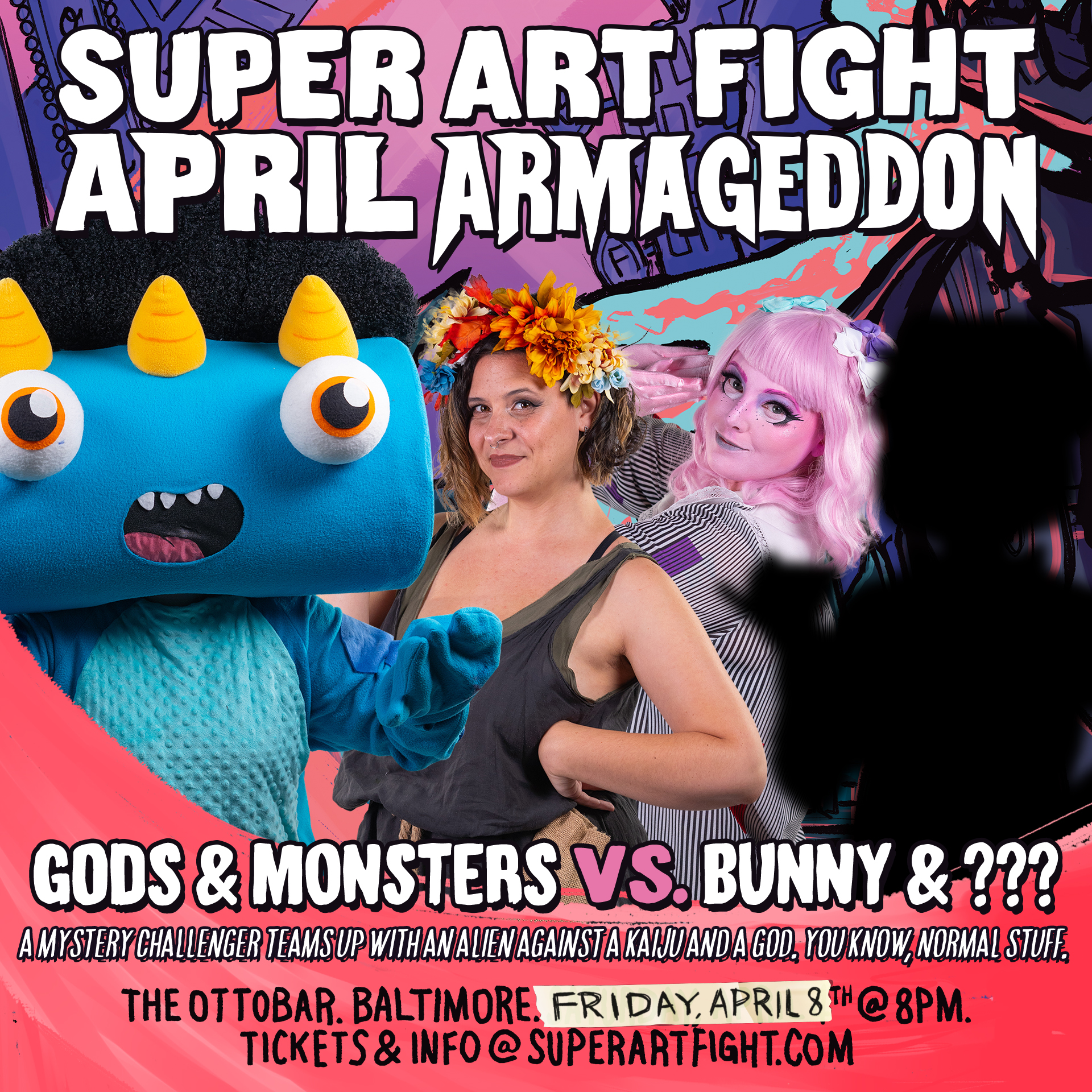 Our week of announcements continues as we get very excited for our long-awaited return the Ottobar, as we present April Armageddon (Take 2).
Live, Friday Night April 8th, in Baltimore, we've revealed two awesome matches so far, and today we raise the stakes with a TAG TEAM MATCH!
What will take place at the hallowed halls of the Ottobar? A stage that has seen every tag team legend rise and fall?
Coming off of losing their tag team titles at Super MAGFest 2022, the beloved team of Gods and Monsters (one part each: One (1) massive blue Kaiju, Stompadon; and One (1) nature goddess, Wisteria; shake vigorously), look to get back on the winning side.
But on the other side of the canvas, our crash landed adrift alien, the enigmatic Bunny, with a mystery partner in tandem. Even the finest agents of Area 51 don't know what Bunny is planning for this occasion, so be ready for everything and anything, and any thing which could hit the stage on April 8th.
Want to see it live? Great news: tickets are $15 and on sale NOW — get 'em while they're going fast!