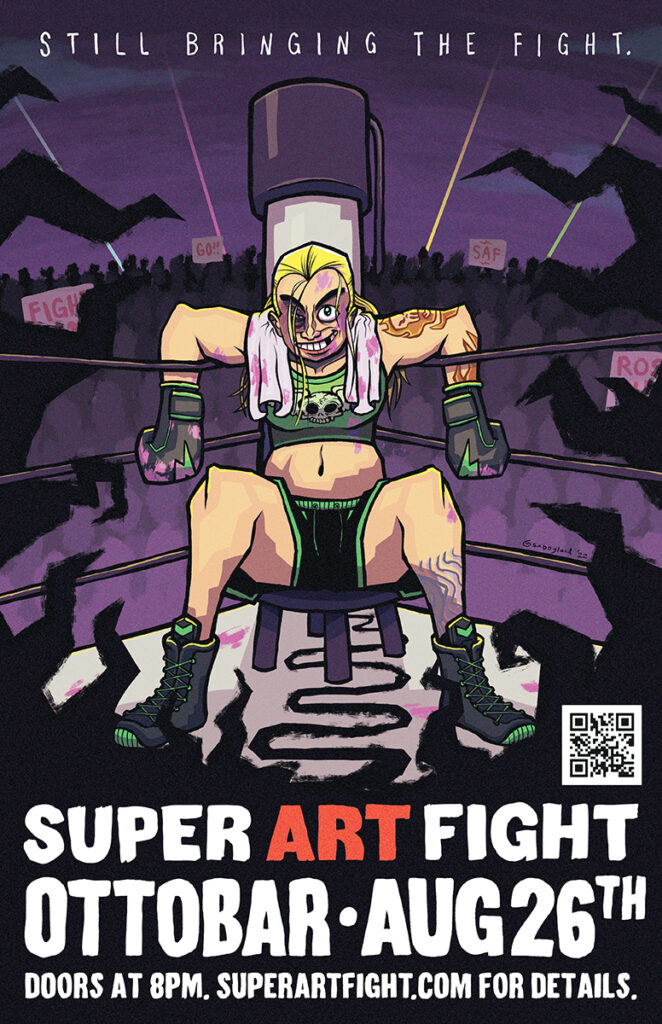 Charm City is about to become the battleground once again as Super Art Fight is proud to announce its return to The Ottobar on Friday Night, August 26th, 2022!
The Greatest Live Art Competition in the Known Universe made its long awaited return to its hometown venue this past April after nearly 900 days, and had an incredibly memorable event, including the crowning of a new SAF Champion in Uncle Al, so there's no telling what will happen at the follow up!
Artists will collide, a canvas will be filled, and hands will be raised in victory — but the most important part? You.
You can join us live by picking up a ticket today! Doors open at 8pm and the action, it will be endless.
There's no event like Super Art Fight and there's no place like home, so join us at the Ottobar on August 26th!
Stay tuned to SuperArtFight.com for a show lineup and more as it gets closer, and don't forget to add suggestions to the Wheel of Death!