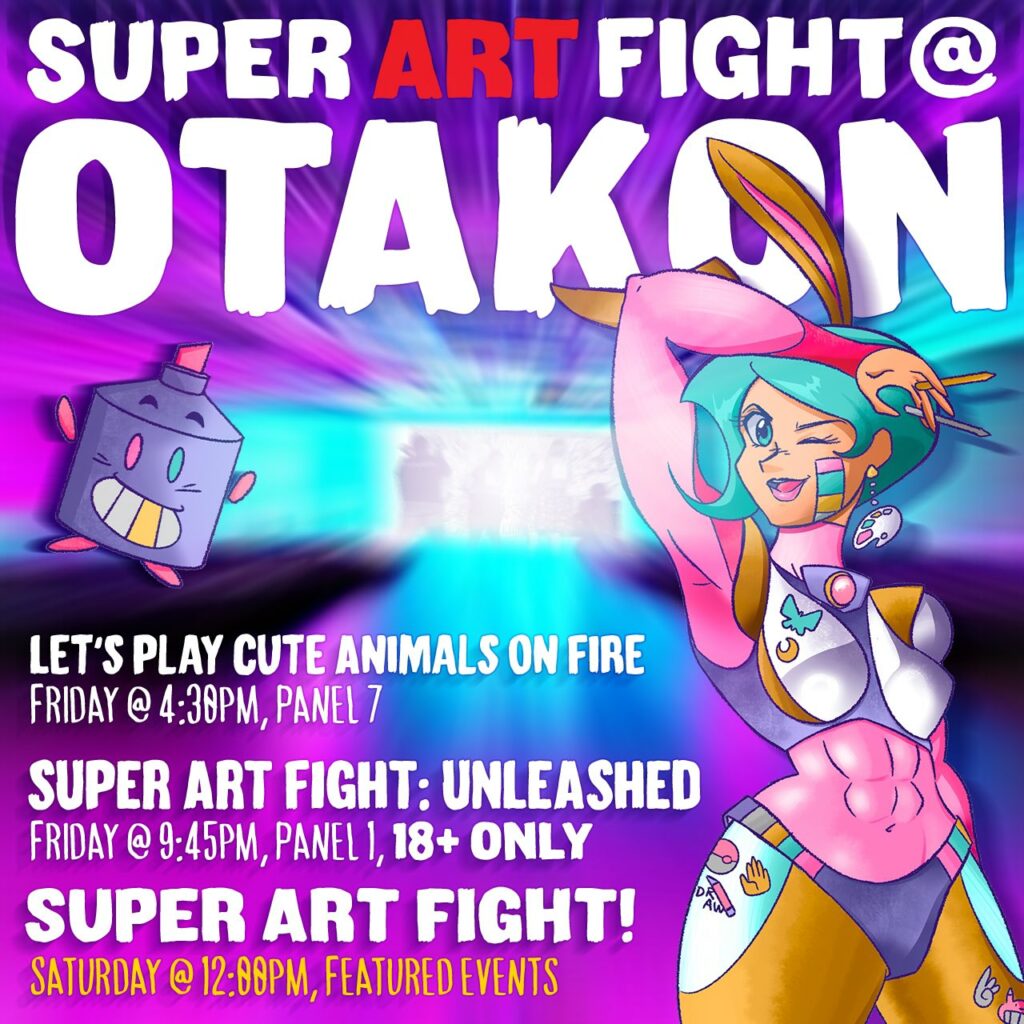 Ladies and Gentlemen, this weekend Super Art Fight is back as a part of Otakon 2022!
We're incredibly excited and delighted to be returning to one of DC's biggest conventions, and with that in mind, we've got a full weekend of entertainment ahead of us.
We've got 3 events, 2 on Friday and one on Saturday, plus you're going to see some SAF talent pop up elsewhere, and if that wasn't enough, you can be the first to get some new SAF swag, as we have the first ever Super Art Fight pins for sale!
Here's what you can look forward to…
Friday, July 29th
4:30pm — Let's Play CUTE ANIMALS ON FIRE, Panel 7

Who wants to play our awesome home game? Great news! You'll get to do so in this live showcase of Cute Animals on Fire, and not only will you get to play with fellow audience members, you'll get to play with the SAF roster too!

9:45pm – Super Art Fight UNLEASHED (18+), Panel 1

Our most infamous of live events, SAF Unleashed is an adults only version of Super Art Fight, where there's no photos or video allowed, but there is an absolutely high rate of potentially scarring memories created. This WILL BE the talk of your weekend, promise.
Saturday, July 30th
12pm (Noon) – Super Art Fight – Featured Events (next to Main Events)

The big shebang for Otakon is here and we're going big a defense of the SAF Championship! Check out these dope graphics for the card!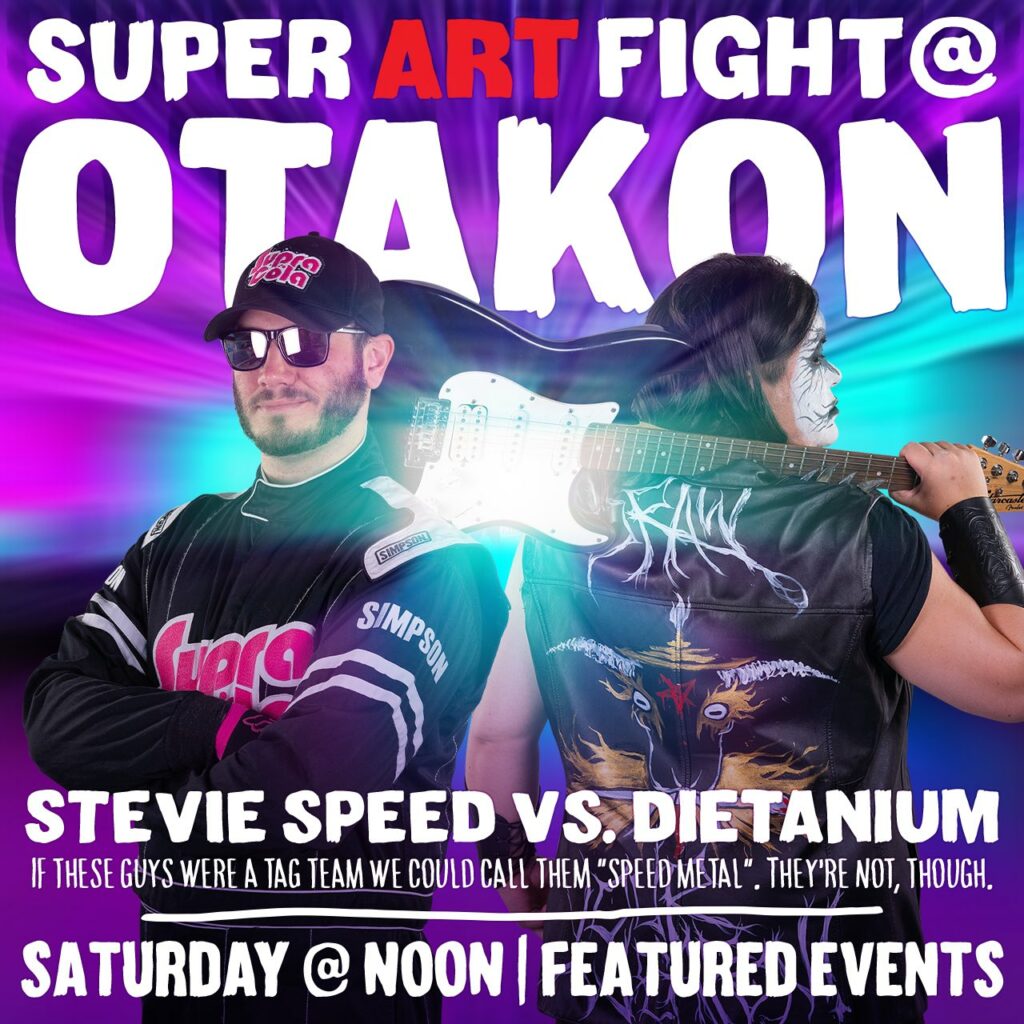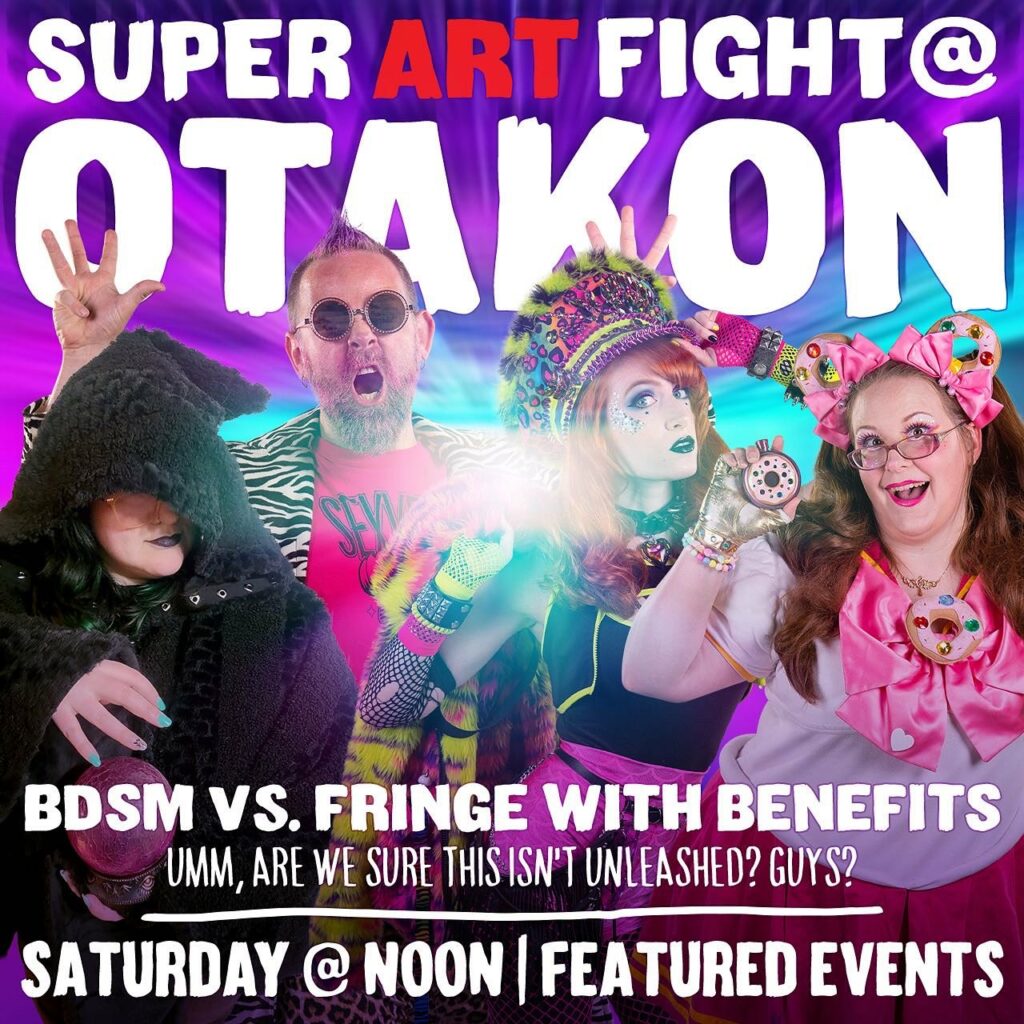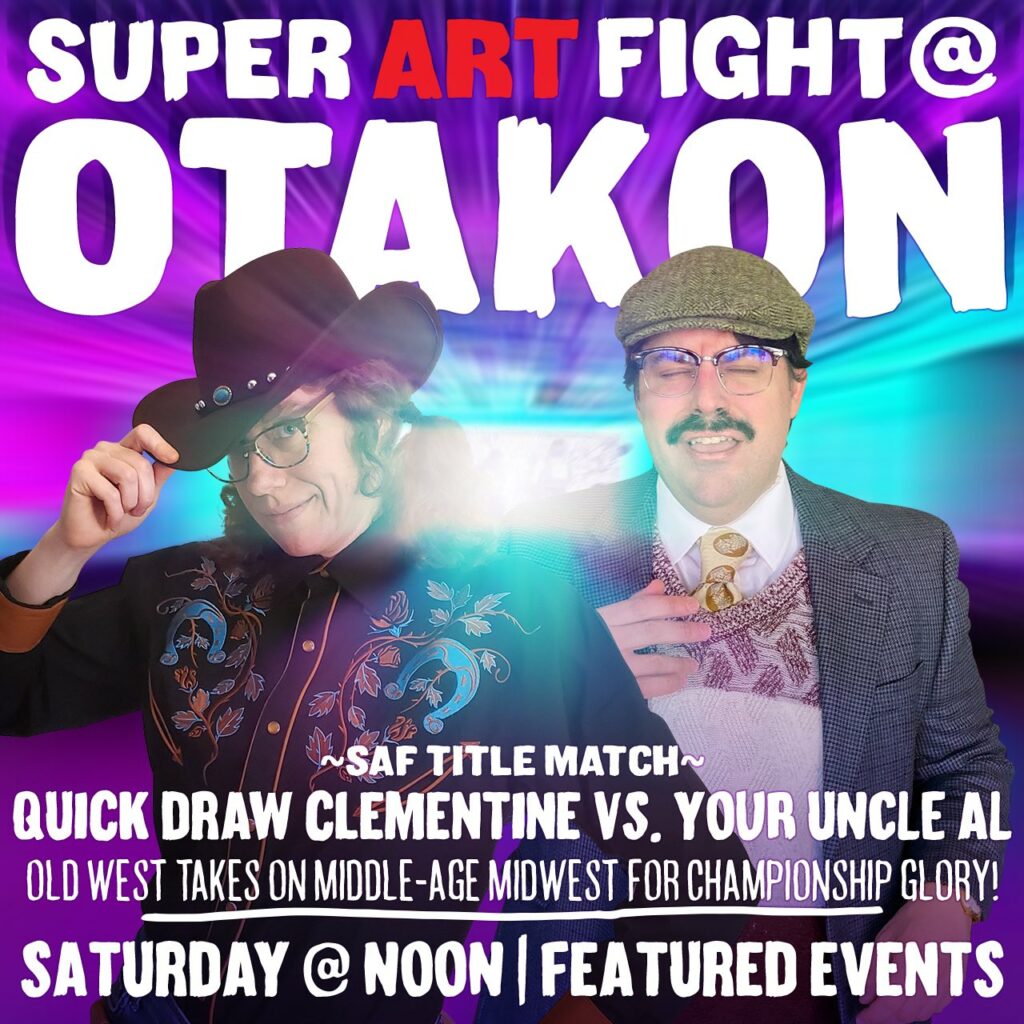 10:30pm – Beltway Burlesque (18+) – Main Events

While this isn't an SAF event, our own Ross Nover and Marty Day will be hosting the yearly cosplay burlesque event as only Otakon can do it! Get your 18+ wristbands and join them for the fun!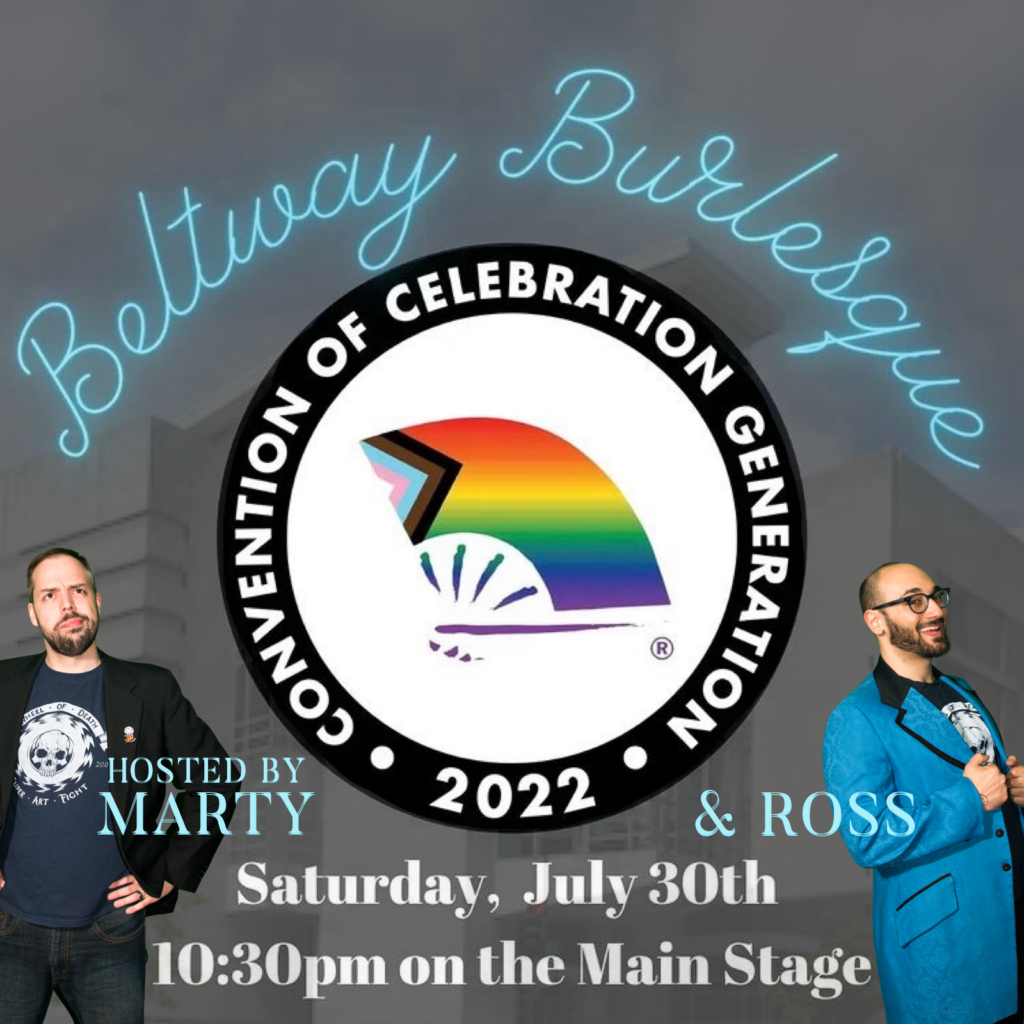 All Weekend Long
Artist's Alley will be home to our own Shoujo A-Go-Go, who has a full spread of new merch, including some exclusive enamel pins and fans!
Super Art Fight will be setup in the Dealer's Room, in the Industry section, at table I-20. Not only will Baron Von Sexyful's, uh, Housemate, Michael Bracco be selling swag from Spaghetti Kiss, but we'll have a full assortment of Super Art Fight merch, including our brand new logo and glow in the dark Skull and Cross Markers pins!
What more do we need to say? Otakon is the place to be for Super Art Fight entertainment this weekend. Get your passes in advance or at the door, and we'll see you in the Nation's Capital!