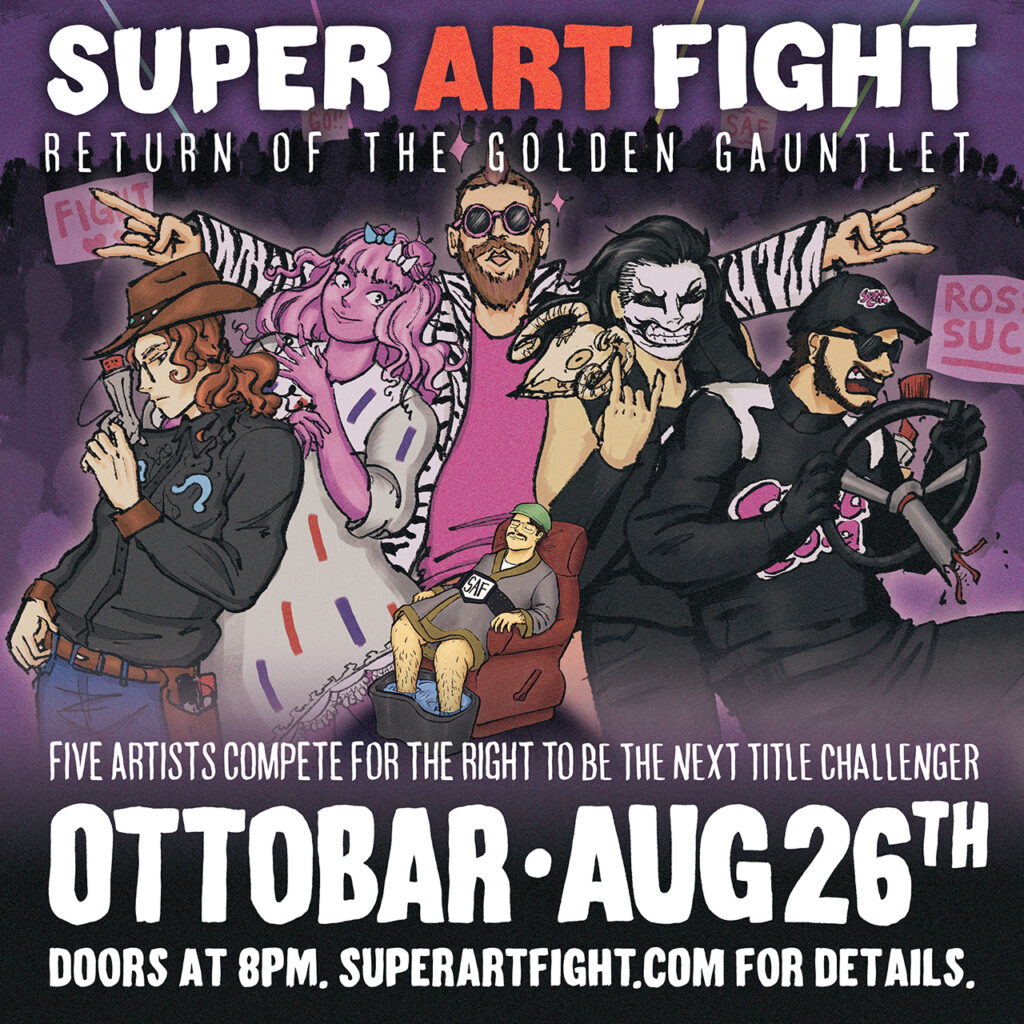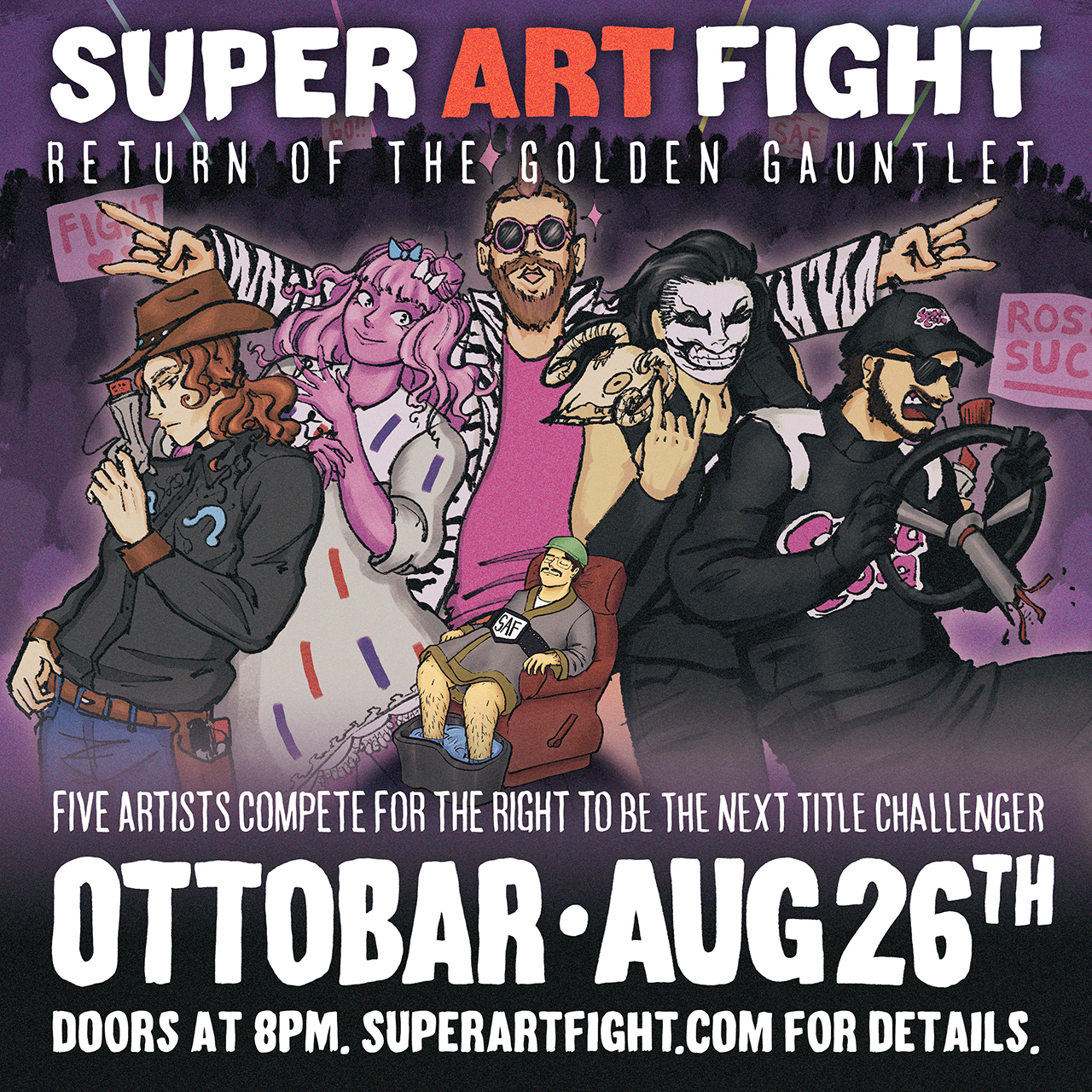 The excitement is high in the Super Art Fight locker room, as we get ready to return to the Ottobar, our dear home, for another evening of amazing entertainment, on Friday Night, August 26th, 2022.
Fans and artists alike have been wondering, what will be the card? What will happen on that evening?
Today, we're glad to reveal it.
It's been a while since we've had one, but on August 26th, Super Art Fight brings a specialty match back to Baltimore…it's time for the return of The Golden Gauntlet.
What's the Golden Gauntlet?
Seen only twice before, the Golden Gauntlet is special. Here's how it will work…
At the top of the show, all five artists will come out before the crowd.
They will pick a number, 1-5, out of a hat.
The first two artists will collide. Winner stays on.
This continues until only ONE ARTIST STANDS TALL.
That artist will receive the GOLDEN OPPORTUNITY, awarding them the chance to challenge Super Art Fight Champion Uncle Al at ANY future Super Art Fight event.
In the past, we've seen Gods & Monsters win a tag gauntlet and become tag team champions, General Stormsketch last from bout number one and become a two time SAF champ…will history continue to shine on the first artist to enter?
Who will be in the Golden Gauntlet?
Only five of Super Art Fight's best…
Baron Von Sexyful (Former Super Art Fight Champion, Former Super Art Fight Tag Team Champion)
Bunny
Quick Draw Clementine
Stevie Speed (Former Super Art Fight Tag Team Champion)
DIETANIUM (Former Super Art Fight Champion)
Any of these artists can, and will, collide in Baltimore…and you can cheer them to victory, LIVE.
Where can I get tickets?
Tickets are on sale NOW right here via the Ottobar's website, just $15. Grab 'em today, and join us live and in-person, August 26th!