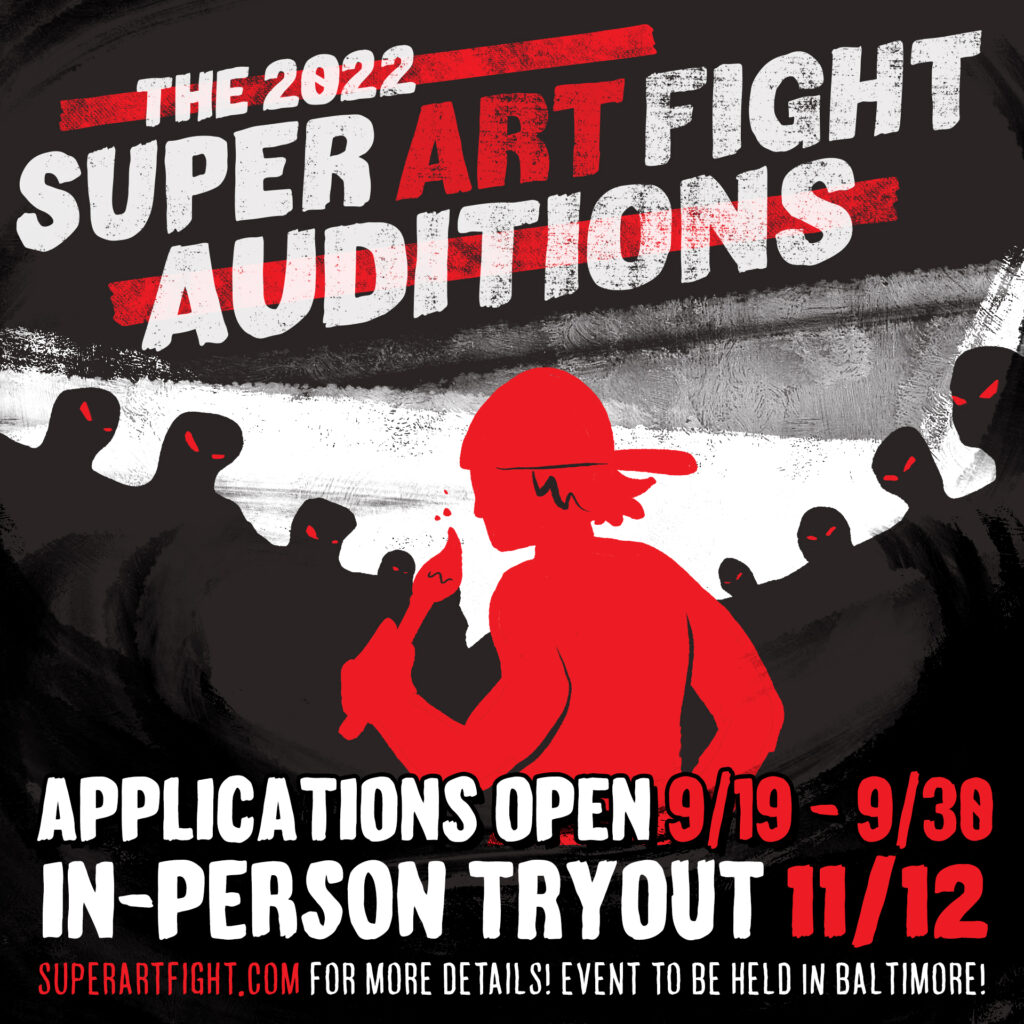 The Greatest Live Art Competition in the Known Universe is opening its doors, and we want you to try out for it!
Over the years, we've seen amazing talents rise in Super Art Fight — Uncle Al, Shoujo A-Go-Go, Quick Draw Clementine, DIETANIUM, among many others — and they all started the same way. With a tryout.
This Fall, Super Art Fight is excited to once again open its doors for the 2022 Super Art Fight Auditions!
But this time, there's a twist! In addition to seeking out new and additional artists for our incredible roster of talent, we'll be looking for additional faces for hosting AND behind the scenes roles.
Starting on September 19th and ending September 30th, we'll be taking applications — form to be shared on the 19th — for these roles, and you get to stake your claim in the future of SAF!
Following those applications, we'll sift through them, and the best individuals will be selected for a series of online meetings and practices, with the best of the best being invited to a workshop day on November 12th in Baltimore.
If, over the past 14 years, you've watched our shows and said "Hey! I can do that!" or "I know how I can make that better!", this is your chance to prove it!
It's the 2022 Super Art Fight Auditions — make the opportunity YOURS!