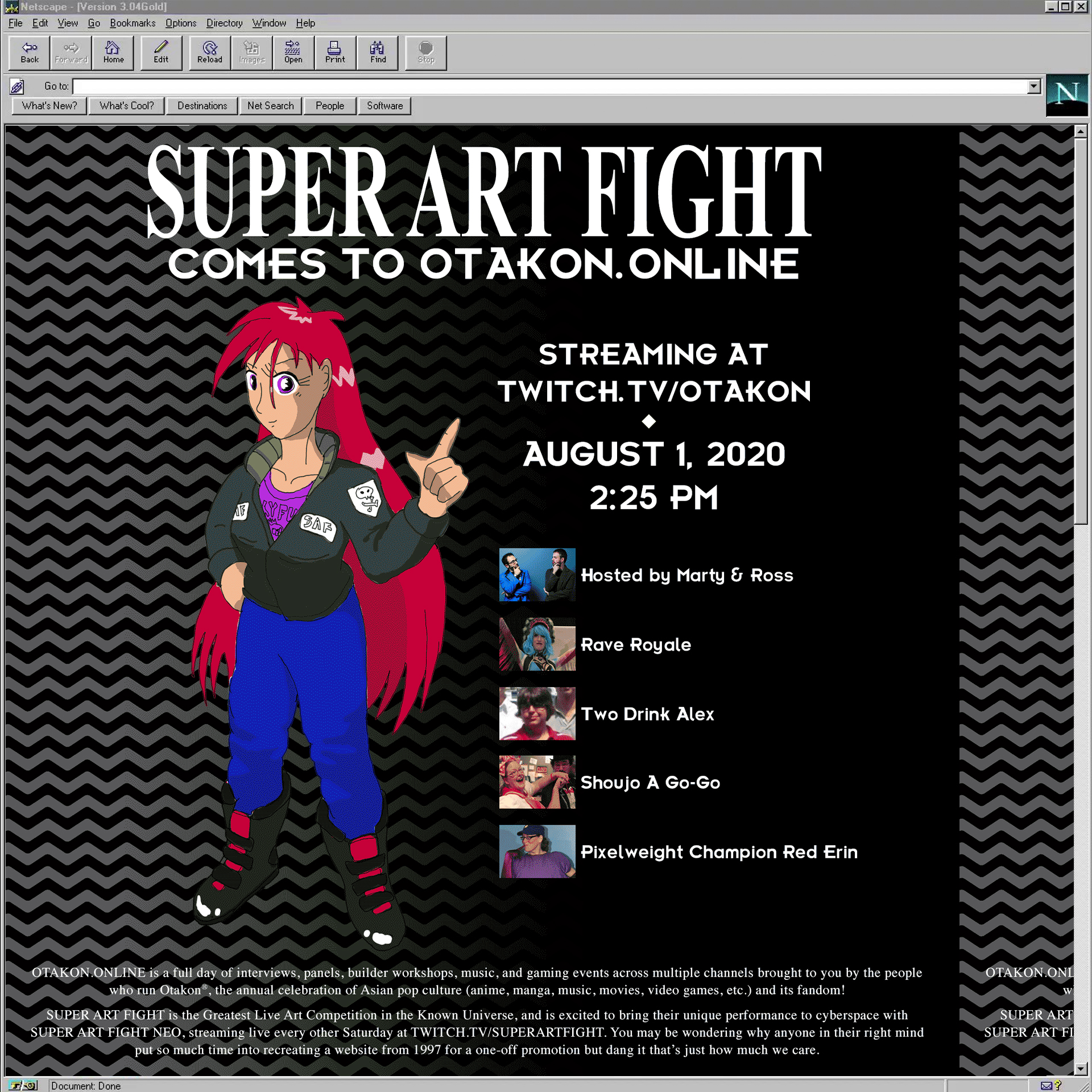 Over the past few years, we at Super Art Fight have had the honor and pleasure to be a featured act as a part of one of the grandaddy of all East Coast anime cons, Otakon.
The fun was set to continue this Summer, as a part of Otakon 2020, but you know, gestures to the state of the world, and in turn, Otakon 2020 quickly became Otakon 2021.
Not to worry, however, as Otakon is taking the fun Online this year, and we're pleased to announce that we will be a part of the excitement, bringing a special Super Art Fight NEO show to Otakon.Online on Saturday, August 1, 2020.
Appearing on this special event will be:
SAF Pixelweight Champion Red Erin
Rave Royale
Two Drink Alex
Shoujo A Go Go
Our hosts, Ross and Marty
Though we cannot see our hardcore, dedicated Otakon fans in person this year, we're excited to bring you the fun digitally on Saturday, August 1, as we appear on Otakon's Twitch channel.
The event will be from 2:25pm-3:25pm Eastern, right here, so join us in the chat and check out the full schedule of events for the day!