The Never Ending Off-Season continues on This Saturday Night, September 5, 2020 with the Eleventh edition of Super Art Fight NEO, LIVE on Twitch!
As always, we've got a truly kick-ass card for you filled with your SAF favorites and a very special guest artist. Three bouts, an awesome night, and all we need is you – but what is on the docket? Check it out!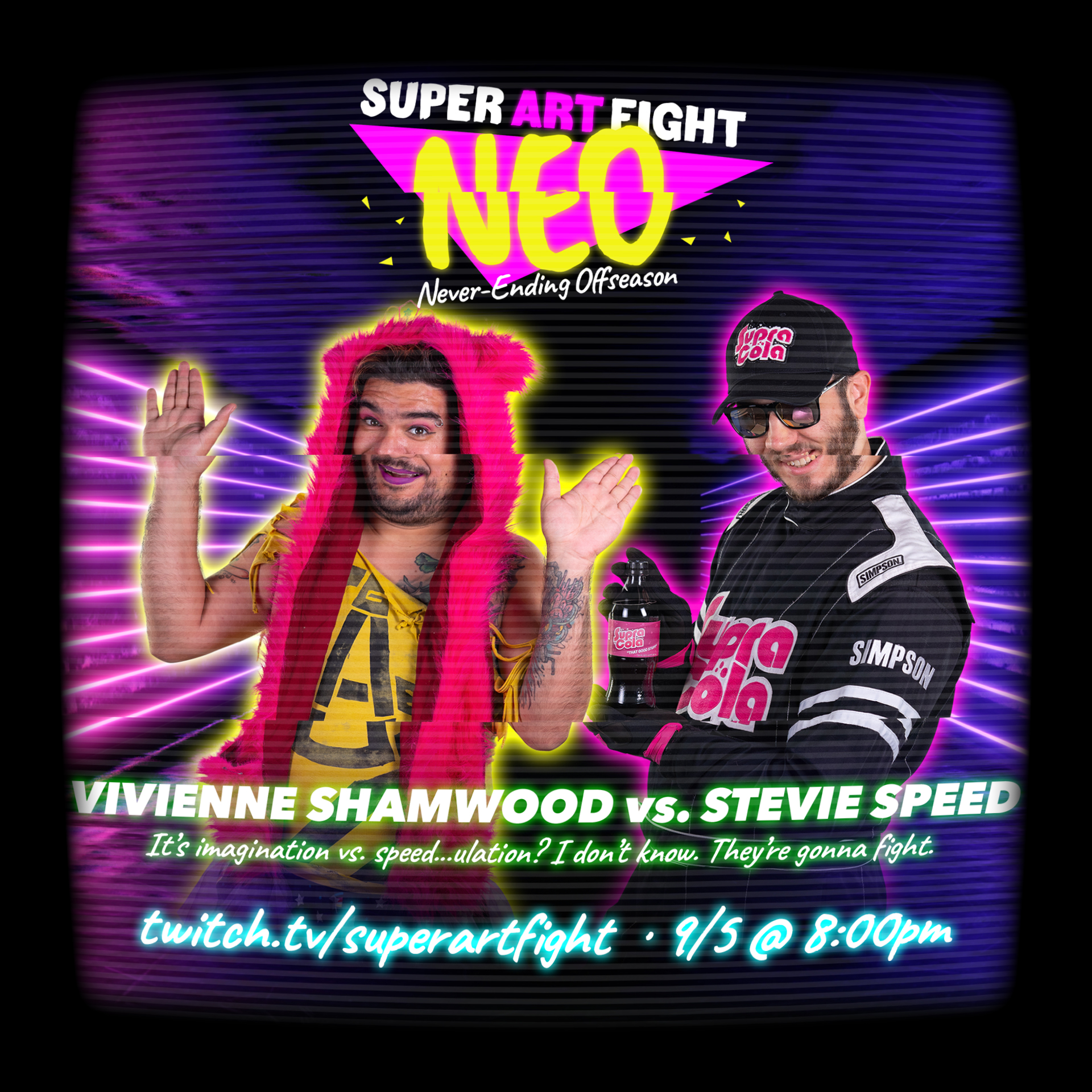 Queen Vivianne Shamwood (0-4) vs. Stevie Speed (1-4)
Super Art Fight NEO has been a hard fought road for Vivianne Shamwood and Stevie Speed, with both logging four losses to date. While fans love them both, each artist has been battling hard to overcome the shift to the digital realm. This Saturday, we'll see how the hard work has paid off, as iron sharpens iron in this opening contest!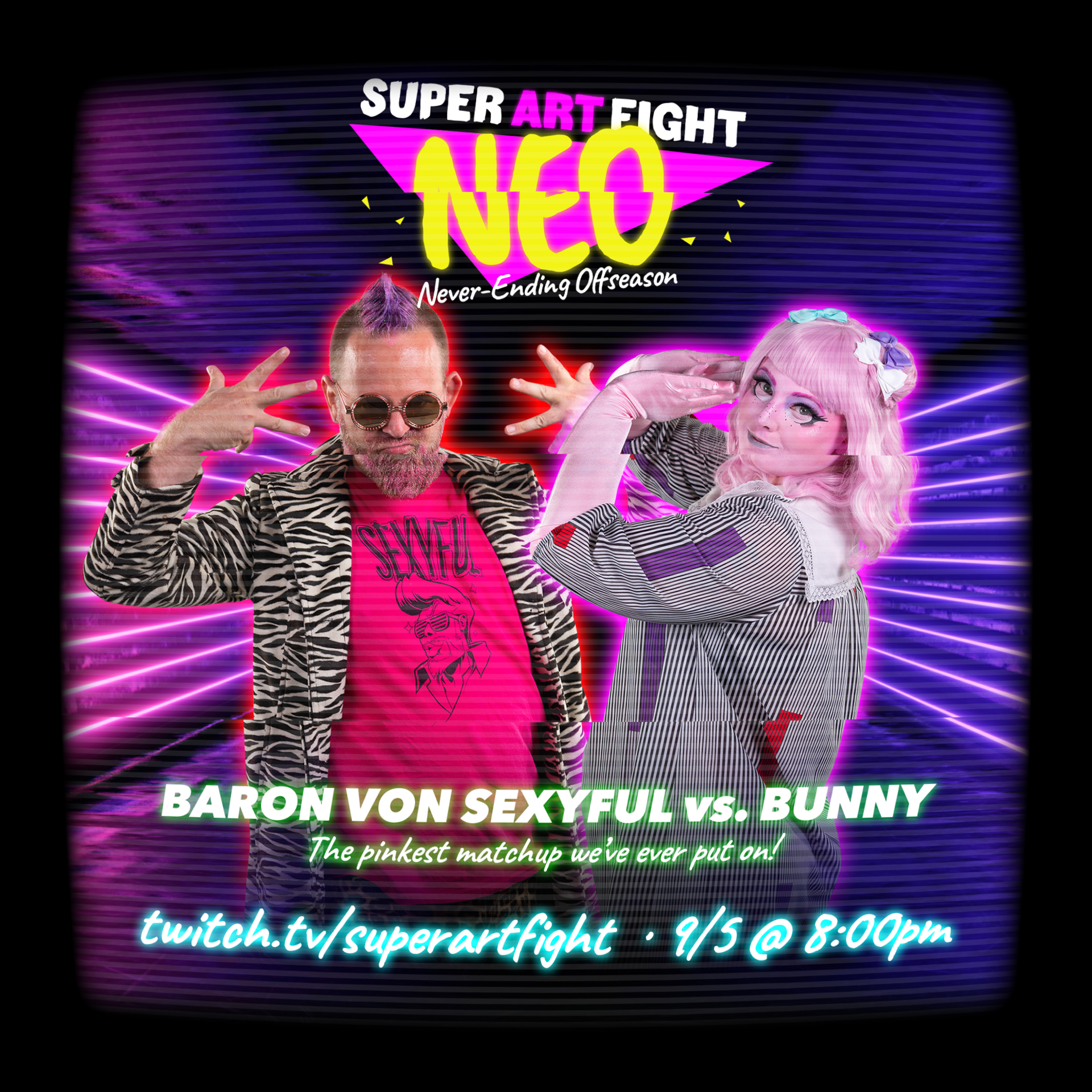 Baron Von Sexyful (6-1) vs. Bunny (1-2)
There are few SAF characters as out there and absolutely wild as Baron Von Sexyful…but Bunny is definitely one of them. Two of SAF's most unusual personalities will collide in this sure to be surreal throw down. Will the Baron continue along his winning ways, or will the alien stylings of Bunny out-weird the SAF legend?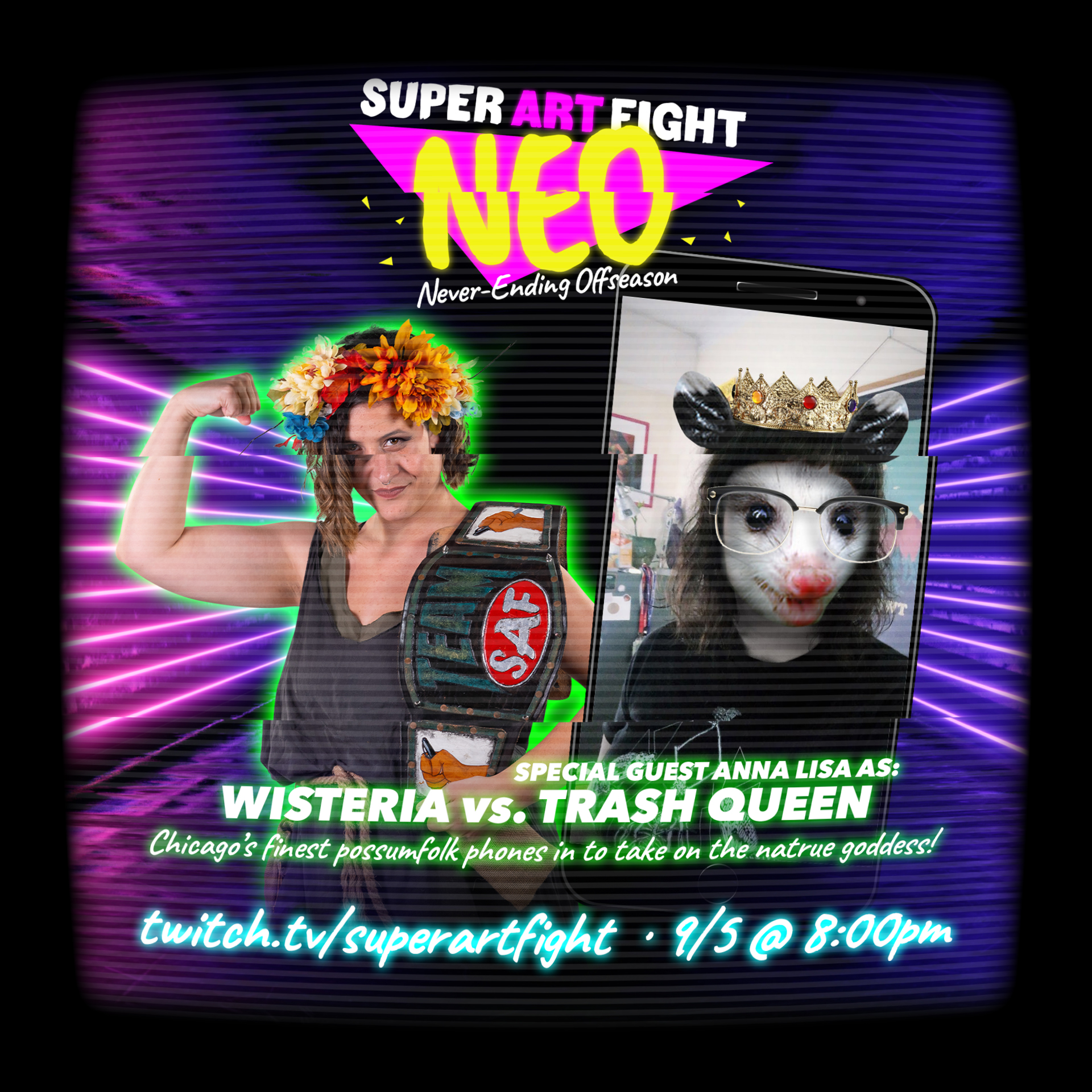 Wisteria (3-2) vs. GUEST ARTIST: Trash Kween (0-0)
The guest artist era of #SAFNEO continues on as our resident weather goddess finds herself with a unique challenge – the royalty of the receptacle, the unpredictable TRASH KWEEN! Wisteria will collide with artist Anna Lisa as she makes her Super Art Fight debut!
Join us in the chat and vote for your victors, 8pm Eastern, THIS Saturday on Twitch!