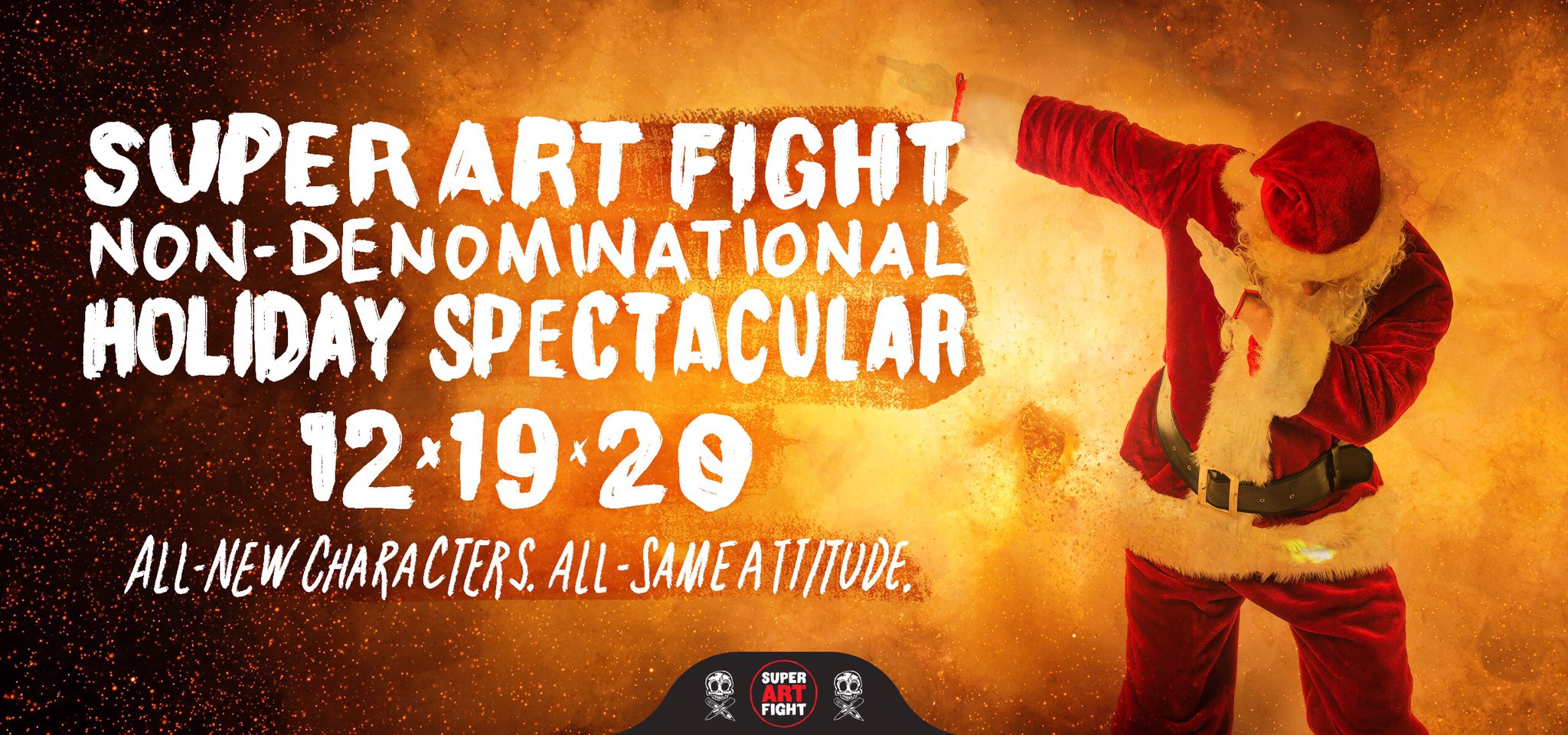 As announced during the #SAFONLINE Season Finale, this Saturday night, December 19th, we at Super Art Fight are resurrecting one of our favorite shows of the year on Twitch — it's Super Art Fight's Non-Denominational Holiday Spectacular!
This year, we're giving you the gifts, and under the tree is a Super Art Fight show unlike any you've seen this year. You may recognize the faces, but we promise you won't recognize the name, as this event will feature top to bottom characters brand new to the SAF canvas, digital or otherwise.
It's going to be a show unlike any we've hosted this year, and this Saturday, we hope you can spend it with The Greatest Live Art Competition in the Known Universe. Join us as we send off 2020 with one last ridiculous stream to rule them all!
8pm, Saturday, December 19th – join us on Twitch!