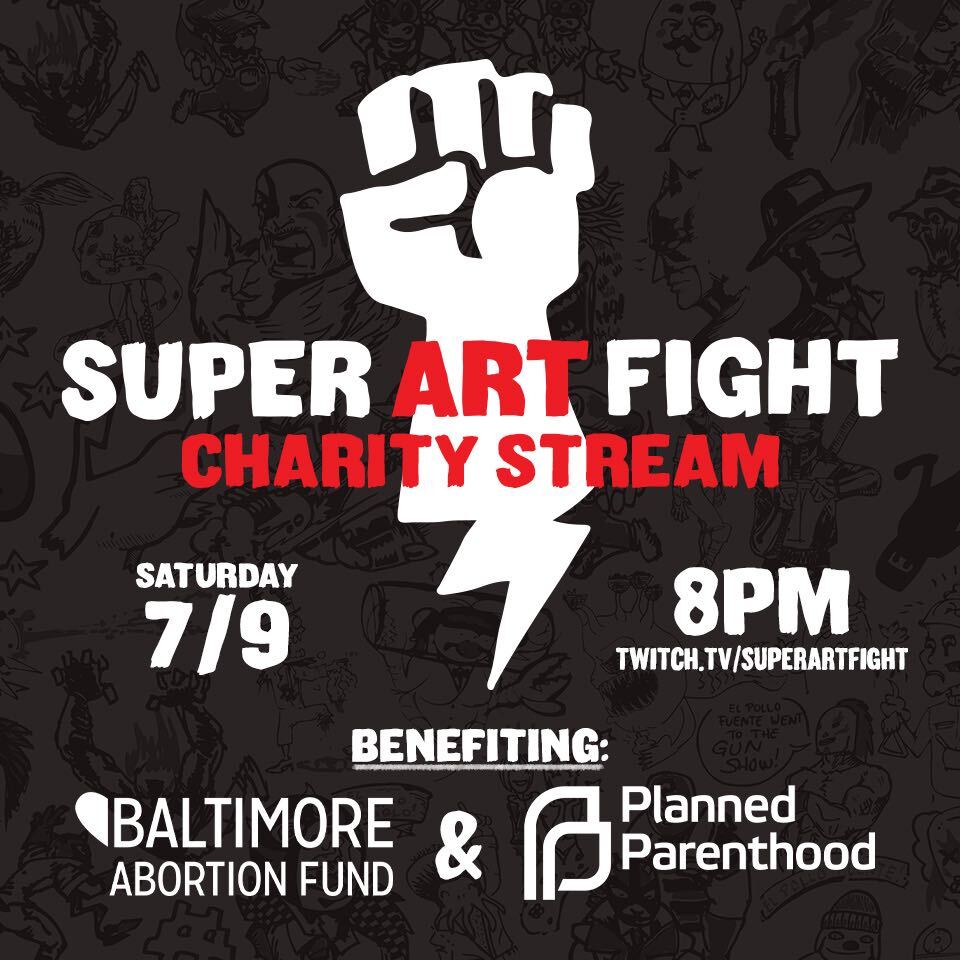 Hey folks!
While we at Super Art Fight are dotting the I's and tossing the T's on a number of forthcoming events, we wanted to take the time to do something else, something important.
Suffice to say, the last few weeks in this country of ours have been less than inspiring, and as we've done over the past few years, we knew we needed to take to the web and use our brand of ridiculousness for a good cause.
This Saturday Night at 8pm Eastern on our Twitch channel, Super Art Fight will present a special game night, aiming to raise funds for the Baltimore Abortion Fund and Planned Parenthood. The SAF Roster, and yes, you at home, can join us as we play Gartic Phone, Jackbox Games, and the Rifftrax Game, and help us raise needed funding for great causes.
If you can't join us Saturday, don't worry — Thursday's edition of Super Art Fantasy will have our donation link up and running and ready to go beneath the stream, so please, feel free to donate then.
The world's a tough place, but we're going to do what we can to make it a little better.
See you this Saturday on Twitch, and please, take care of yourselves and each other.