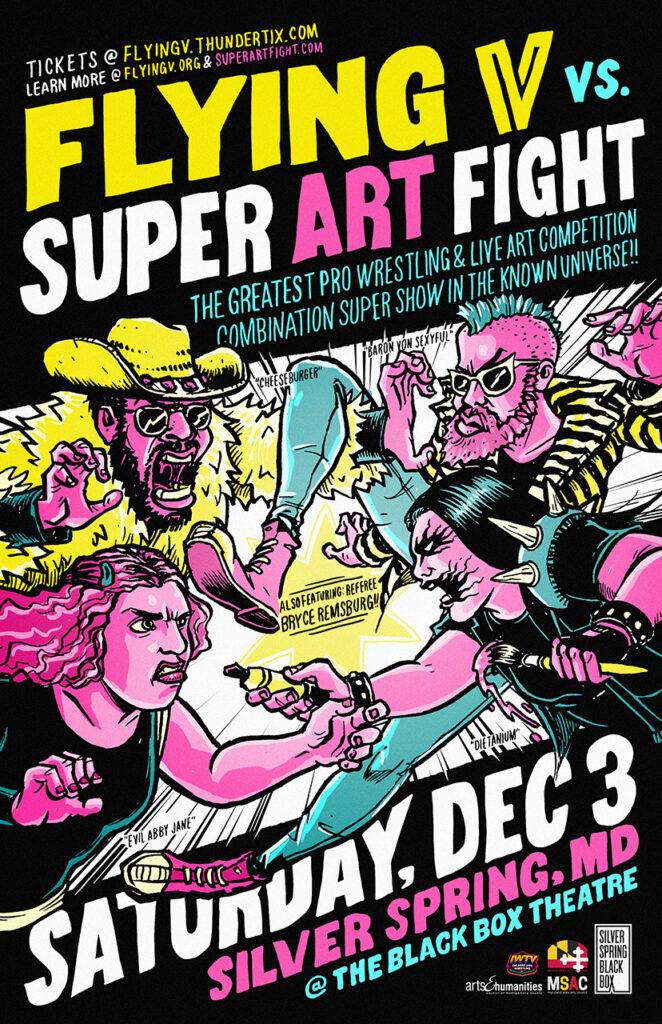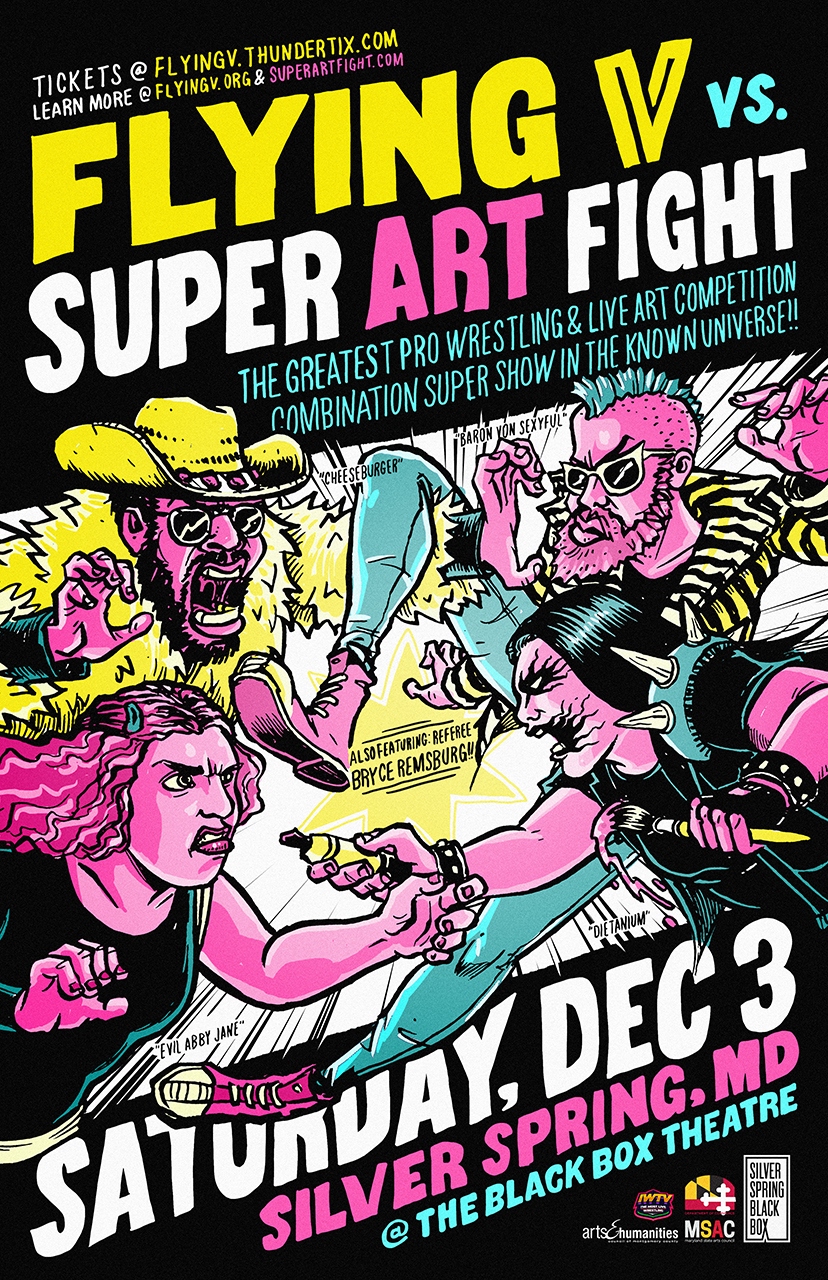 The unthinkable is thinkable.
What they said couldn't be done, will happen.
Saturday Night, December 3rd, 2022, Maryland and DC's home of live action comic book pro wrestling collides with the Greatest Live Art Competition in the Known Universe, as for one night only, it's FLYING V FIGHTS VS. SUPER ART FIGHT!
Kicking off live from Flying V's home, the Black Box Theater in Silver Spring, MD, the evening will feature a selection of Art Fights and in-ring collisions as only these amazing companies can bring you! For years, SAF has been called "Pro Wrestling Meets Pictionary", but you'll have to find out LIVE and IN PERSON what happens when SAF finally meets PRO WRESTLING!
Tickets for this event are on sale NOW at FlyingV.Thundertix.com and are sure to move fast!
The matchmakers at Super Art Fight and Flying V alike have been working overtime to bring you a card that showcases the best of both organizations, and at this time, we can announce the following members participating:
---
Super Art Fight
Baron Von Sexyful (Former SAF Champion, Former SAF Tag Team Champion)
DIETANIUM (Former SAF Champion, Former SAF Tag Team Champion)
Flying V Fights
World Famous CB (Appeared for Ring of Honor, NJPW, AEW)
Evil Abby Jane (Appeared for AEW)
---
More talent and matchups will be announced between now and December 3rd across SuperArtFight.com and both Flying V and Super Art Fight's social media, but we can ALSO announce that officiating on the show will be All Elite Wrestling's own Bryce Remsberg!
Also! What if you can't join us live in Silver Spring? AWESOME NEWS: Like every other Flying V Fights event, this show will be taped for future streaming on IWTV, the premier indie wrestling streaming platform!
An amazing night is ahead for December 3rd, and all we need is you. Get your tickets today, and see you when the bell rings!