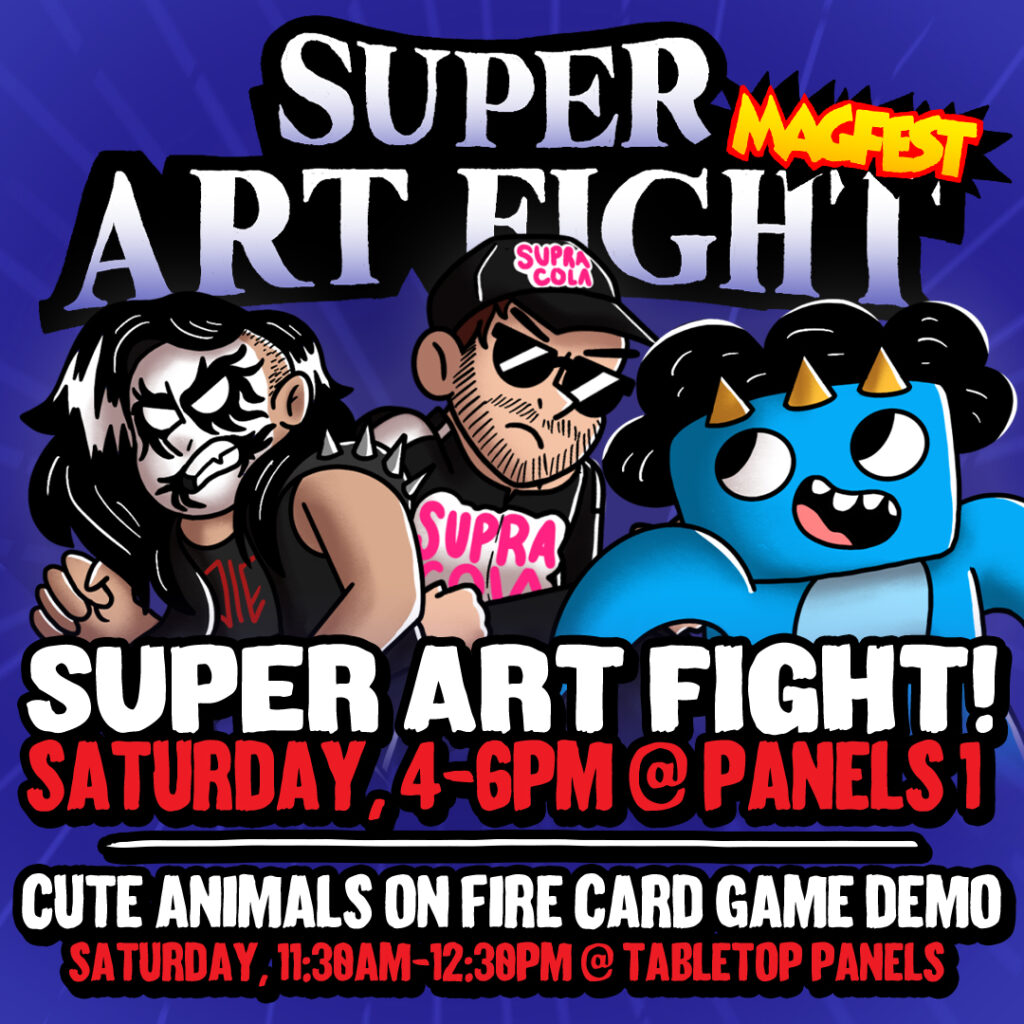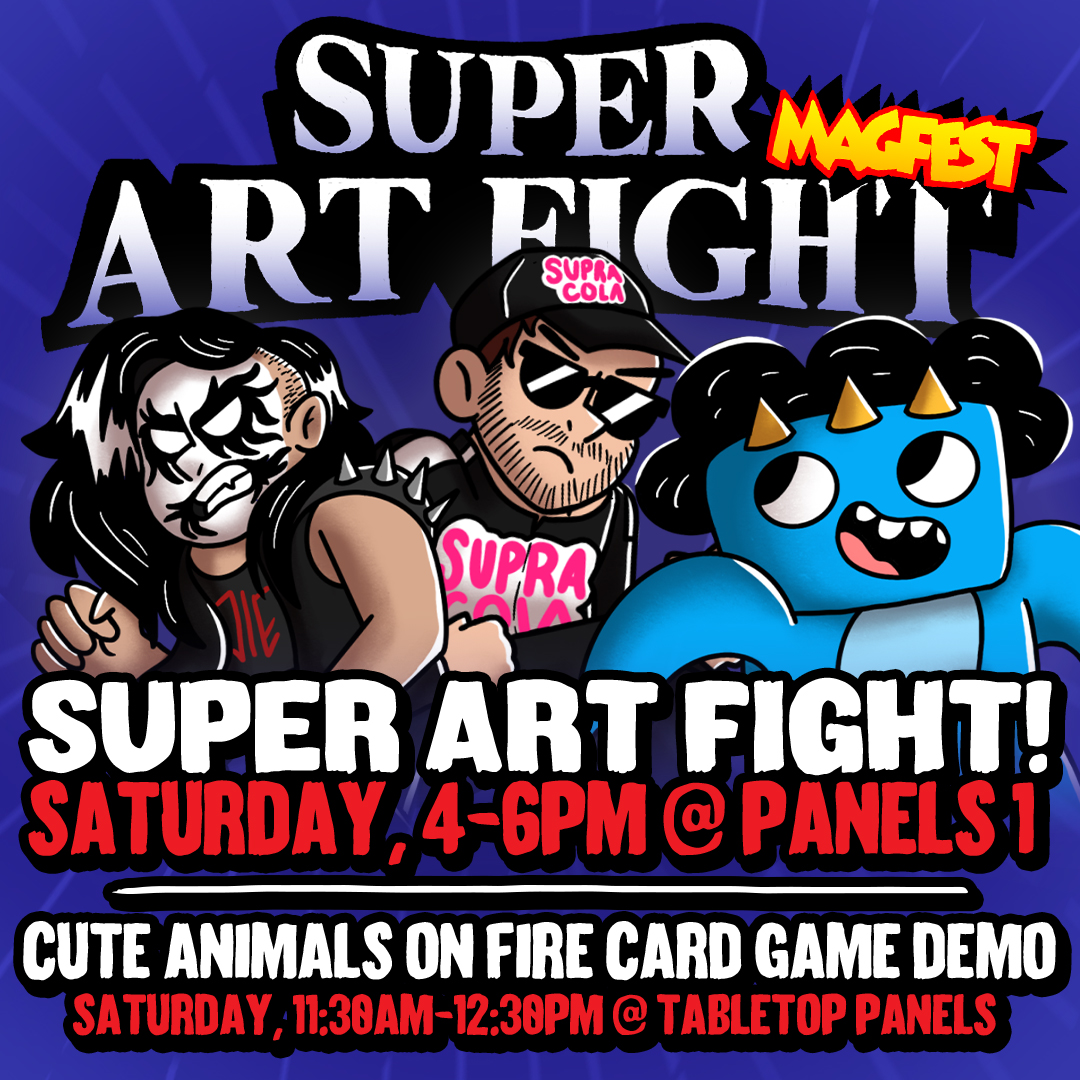 The SAF Locker Room is positively beaming with excitement as we get ready to kick off our 2023 Season, our FIFTEENTH ANNIVERSARY season, and it kicks off next weekend where many great Super Art Fight seasons have begun….Super MAGFest!
We've got an absolutely packed card for the event featuring some of your favorite Super Art Fight roster members, and we cannot wait to rock National Harbor once again.
Both of our events will be on Saturday, January 7th.
First, at 11:30am, we head to Tabletop Panels as we once again do a live play through of our beloved home game, Cute Animals On Fire! Join the SAF roster as they play through the game, and yes, invite YOU to join them on stage to play with the crew!
But the main event is at 4pm, as we head to the massive Panel 1 for Super Art Fight proper.
Our MAGFest shows are always one of our biggest convention appearances of the year, and this year promises to be no different, as we've got the following roster set to appear:
Super Art Fight Champion Uncle Al
Super Art Fight Tag Champions Fringe With Benefits (Shoujo-A-Go-Go + Rave Royale)
DIETANIUM
Stompadon
Baron Von Sexyful
The Dungeon Master
Stevie Speed
And the show will be hosted by Marty Day and the debuting Andie Basto!
For more details on how you can join us LIVE, head to the Super MAGFest site here, and be ready to rock the Gaylord National with us next weekend!