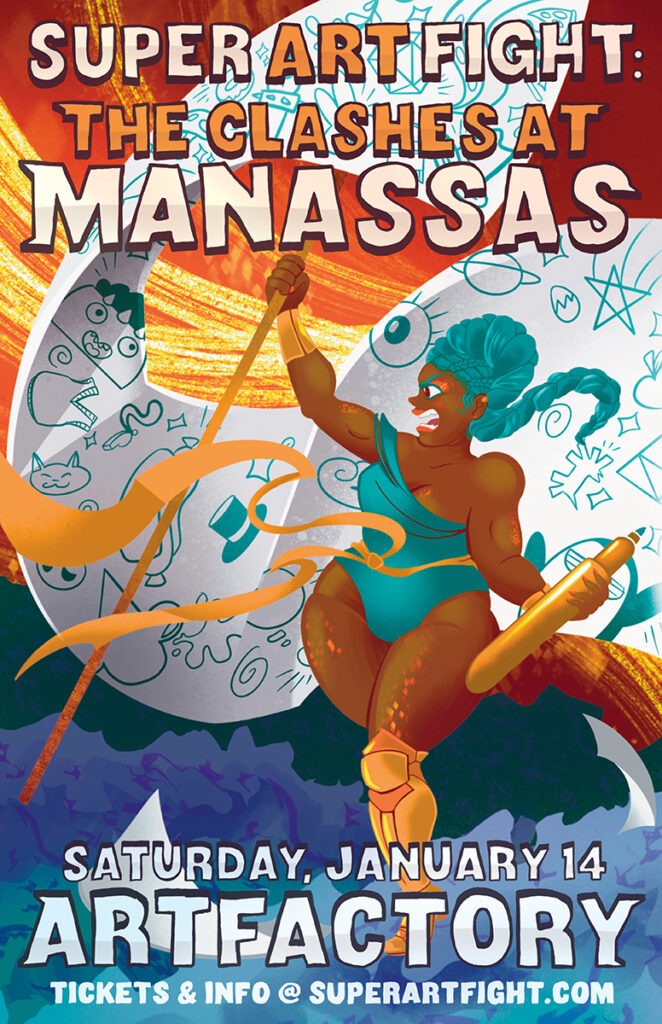 SAF Army, get ready! It's time to roll-in, show up and show out for a brand-new location in a brand-new city!
On Saturday, January 14th, 2023, Super Art Fight is proud to make it's debut at the ARTfactory in Manassas, VA!
We've got a full evening of SAF action planned, featuring many of the new talents found during our recent auditions. Whether this is your first show or you're an SAF live event veteran, there's something you're sure to enjoy and have never seen before!
Scheduled for the show:
Shoujo-A-Go-Go
Wisteria
Rave Royale
Stevie Speed
Bunny
Quick Draw Clementine
Jester
Mortus Operandi (SAF Debut!)
And Super Art Fight hosts, Brandon Chalmers and Andie Basto!
Tickets are on-sale NOW, just $20 ($25 at the door), and are moving quickly, so pick them up FAST!
Get ready Manassas, the CLASHES are coming to YOU!