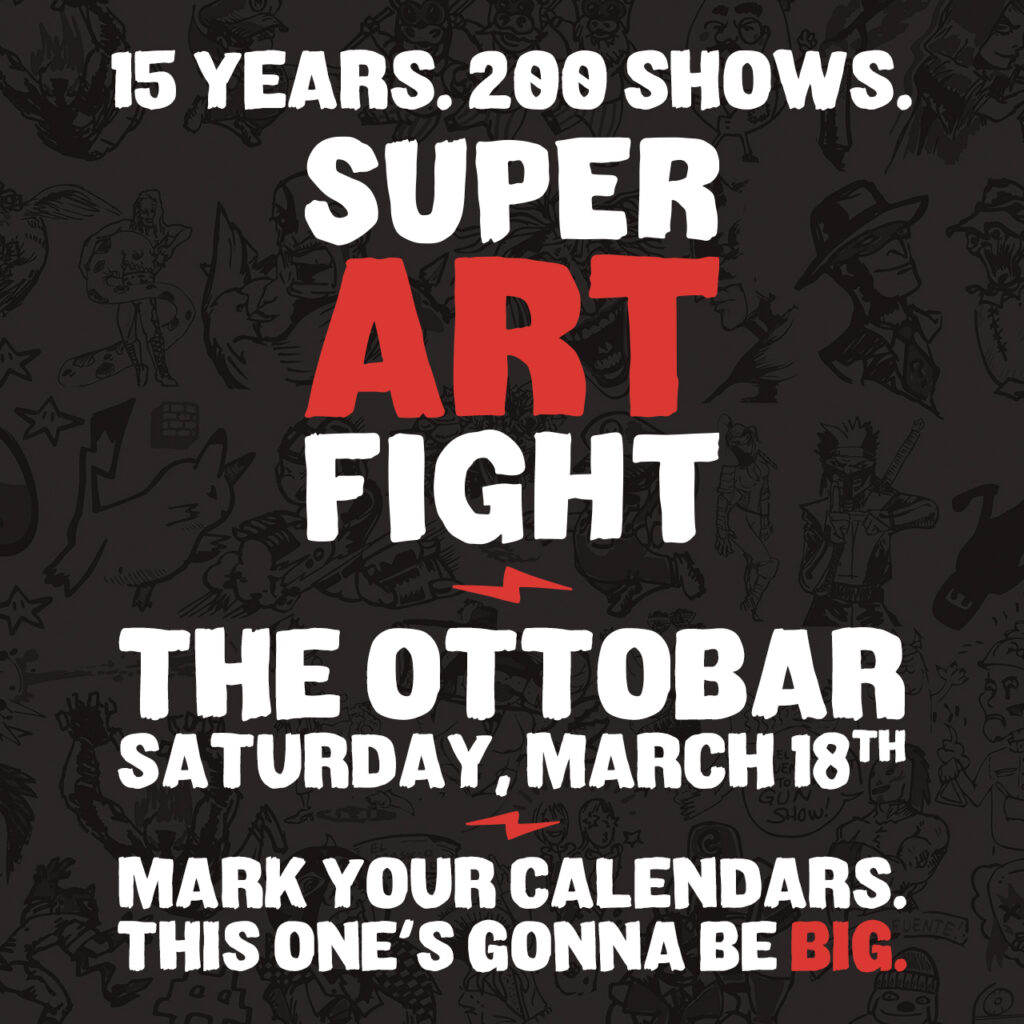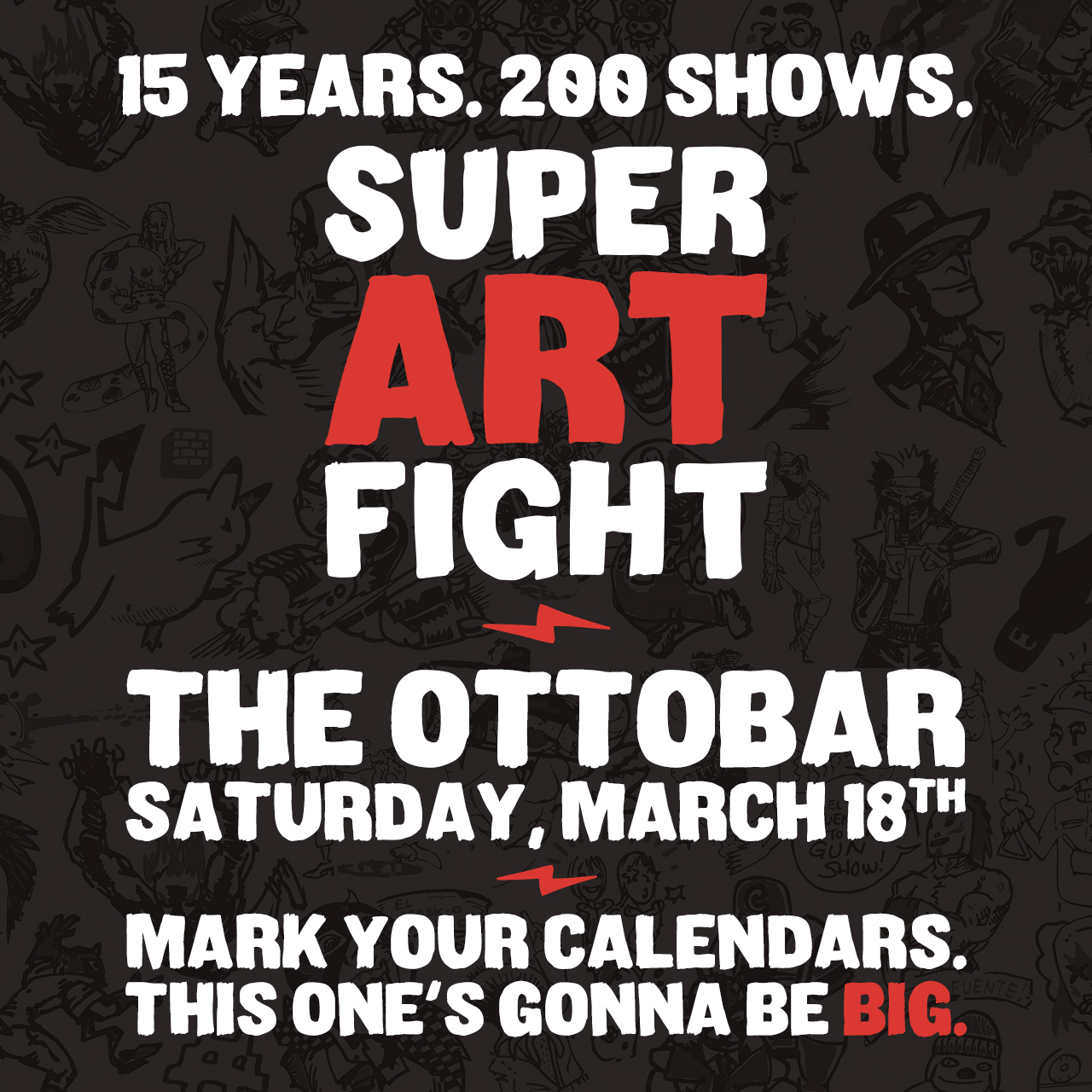 In February 2008, on the stage of Katsucon, Jamie Noguchi and Nick DiFabbio made something special.
Little did they know that 15 years on, their moment of inspiration would lead to something bigger. And on Saturday Night, March 18th, 2023 we celebrate not just the 15th Anniversary of Super Art Fight, but also, our senses-shattering 200th event, as we bring you SAF200!
Live at our home base, Baltimore's amazing Ottobar, we've got a massive evening planned, featuring all of your favorite SAF talent, doing what we do best — being the Greatest Live Art Competition in the Known Universe — in the place we do it best.
We've got a lot to announce for this show, but the most important thing right now? Making sure you're there with us.
Tickets go on sale This Friday, January 20th, 2023 at Etix.com. Get your tickets early, as this is sure to be a hot ticket!
Get ready to celebrate 15 years and 200 shows, as Super Art Fight hits 200 this March!