We've got three hot new shows for you this May and June! Get ready to get hyped as Super Art Fight takes a tour of the DMV area with the best comedy/live art performance spectacles you'll ever see! You know, like only we can do. Check out the events page for more info on all our upcoming events!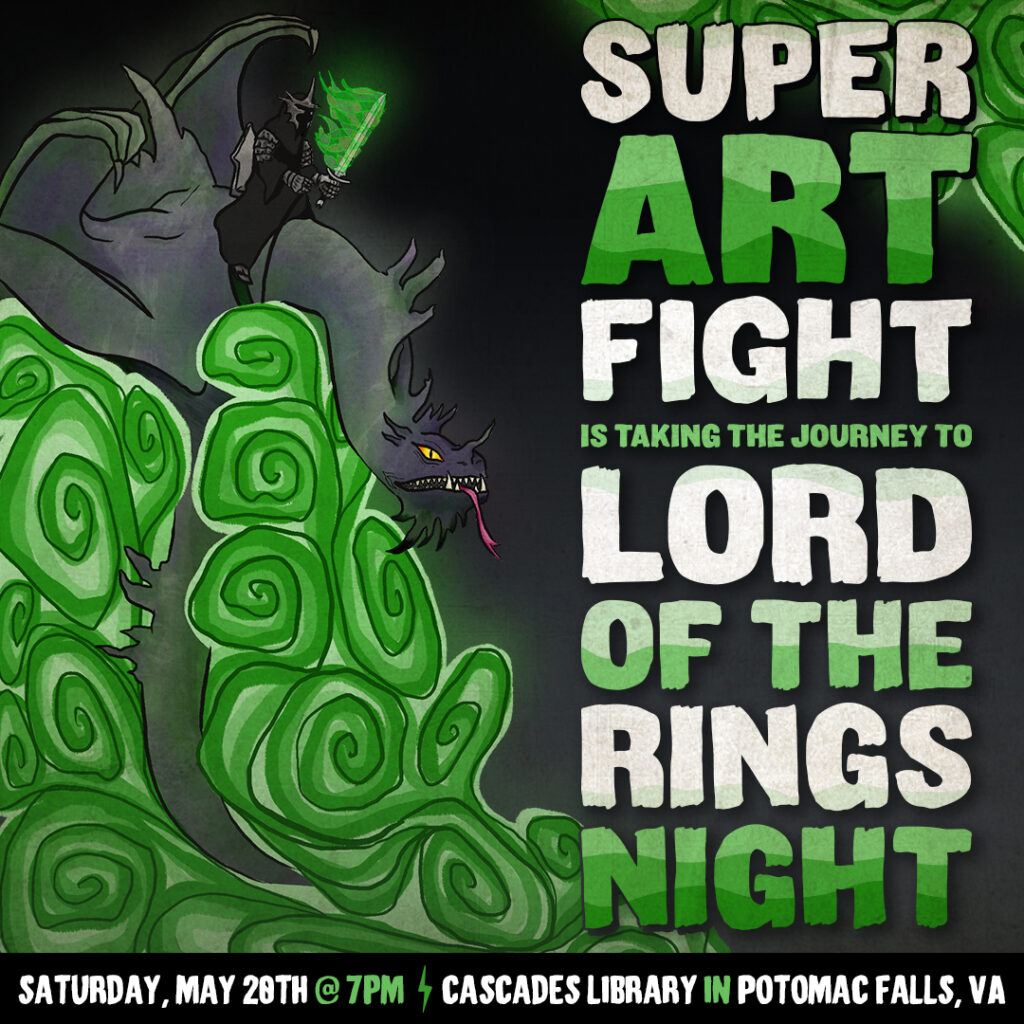 First up is Lord of the Rings Night at the Cascade Library in Potomac Falls, VA! Come celebrate one of the legends of nerd culture with Super Art Fight as we draw elves and dwarves and stuff! At a library!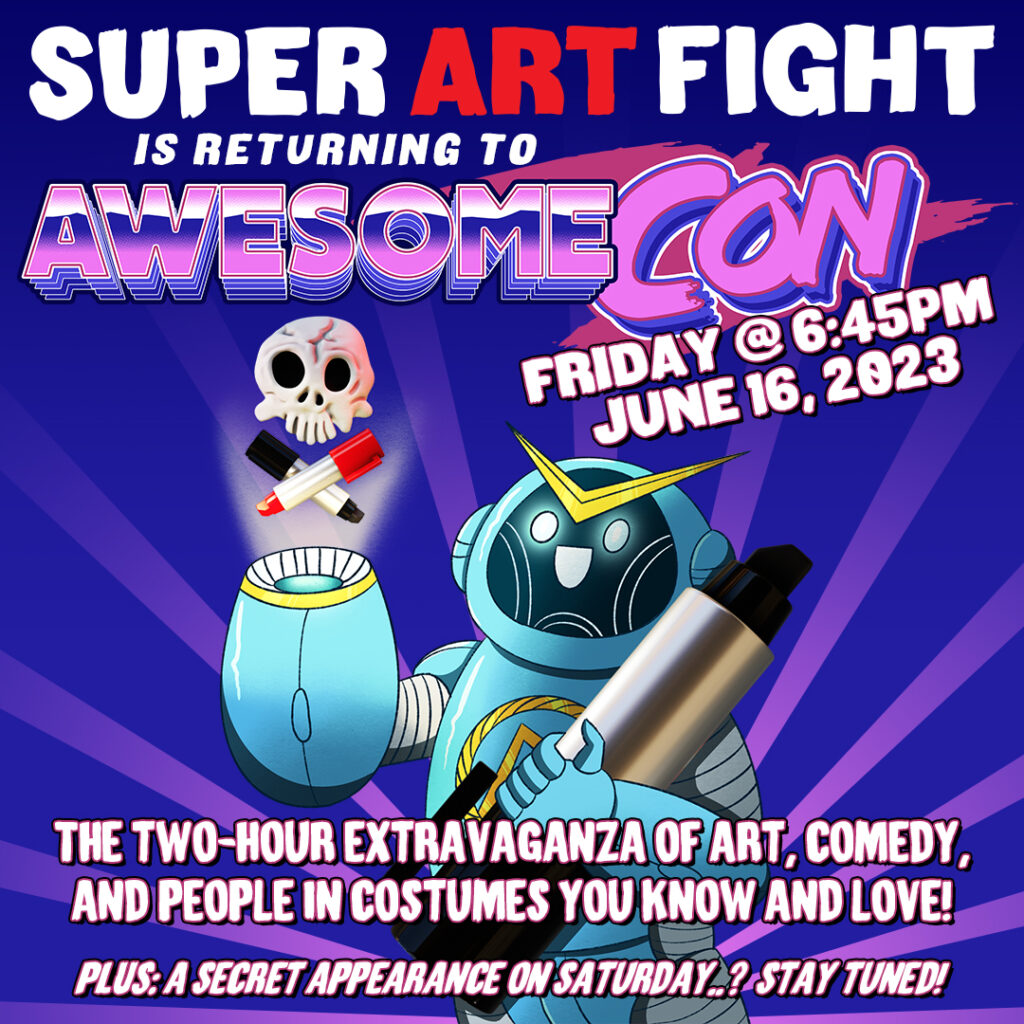 Next, we're headed to Awesome Con 2023 for a Friday night extravaganza at DC's hottest comic convention! Not only that, you may see more of us around the rest of the show if you keep your eyes peeled… more details to come!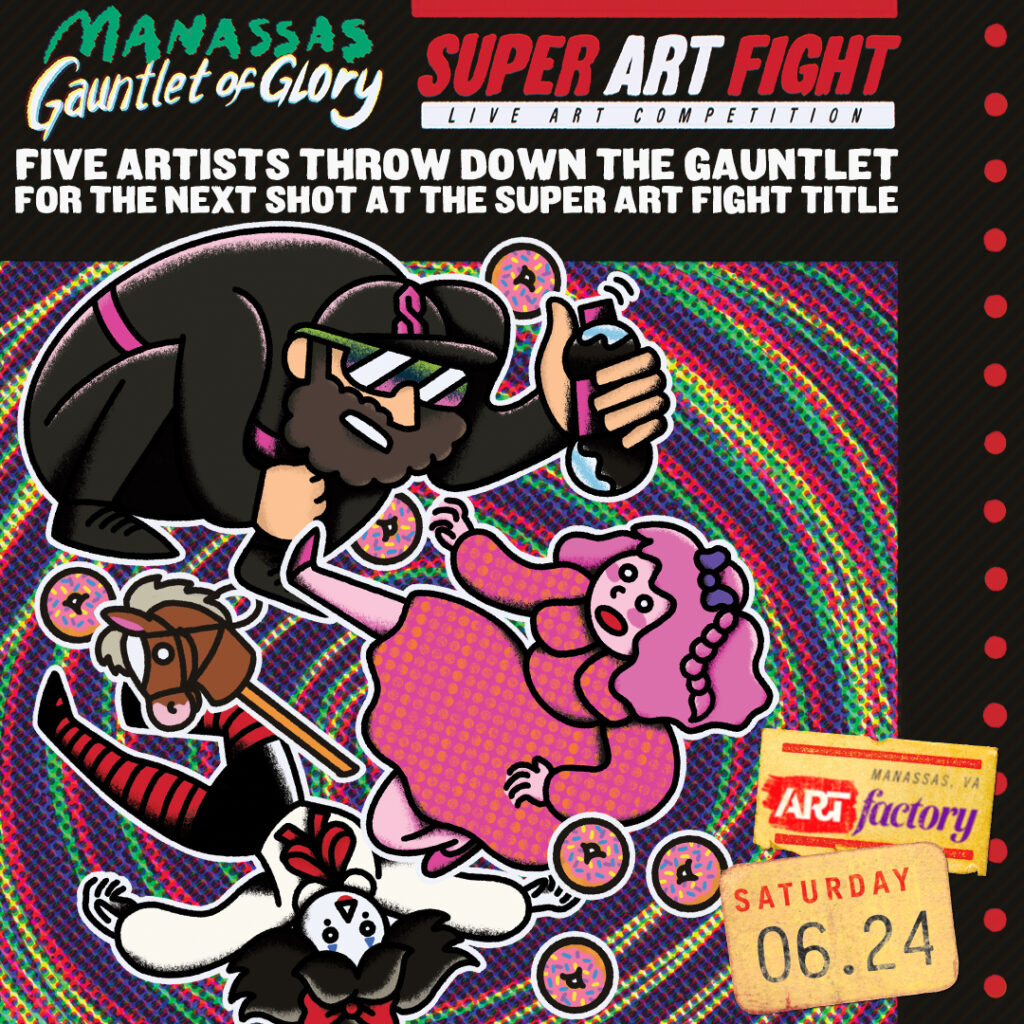 Finally, we make our grand return to the ARTfactory in Manassas, VA for the Manassas Gauntlet of Glory, pitting five of our finest artists against each other to determine who's next in line for a shot at Super Art Fight Champion DIETANIUM!
As always, we've got plenty more coming at you through this summer and beyond, so stay tuned for what's next!