Super Art Fight: BACK IN BLACK
Friday, September 1, 2023 @ The Black Cat, ,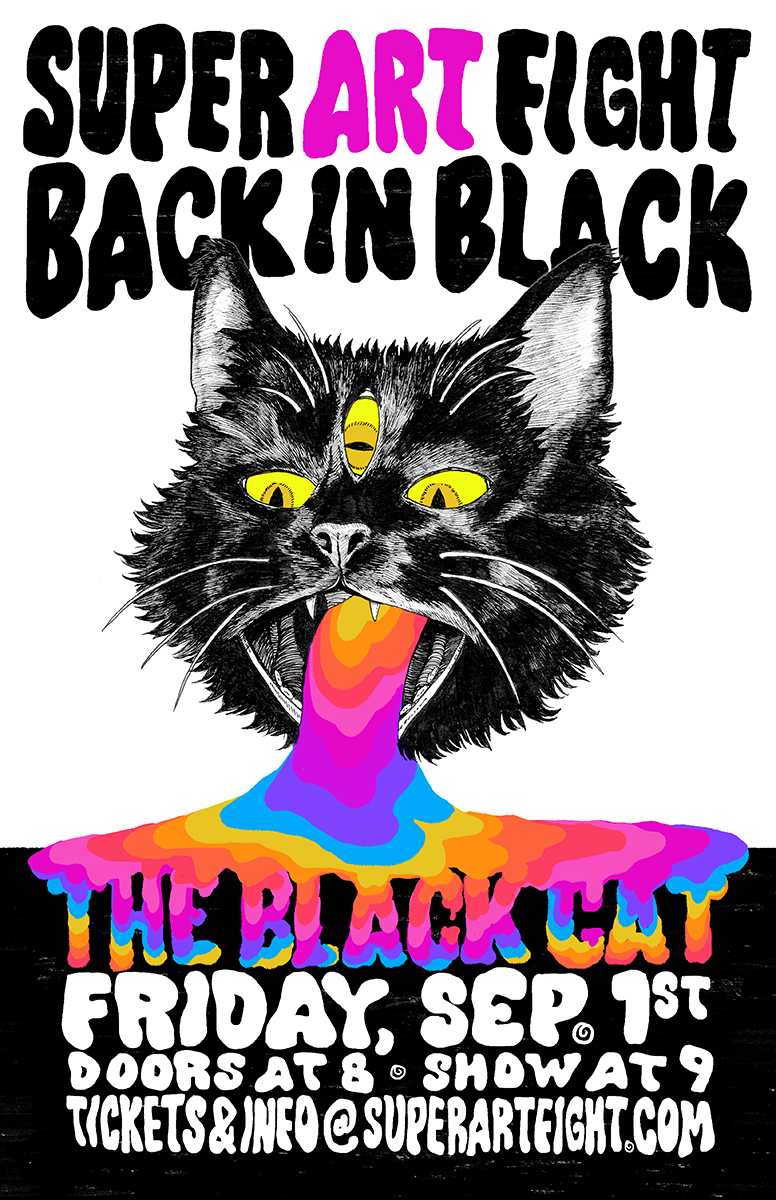 Super Art Fight returns to Washington DC's Black Cat for the first time since 2019!
Join us for the excitement and carnage!
EVENT CARD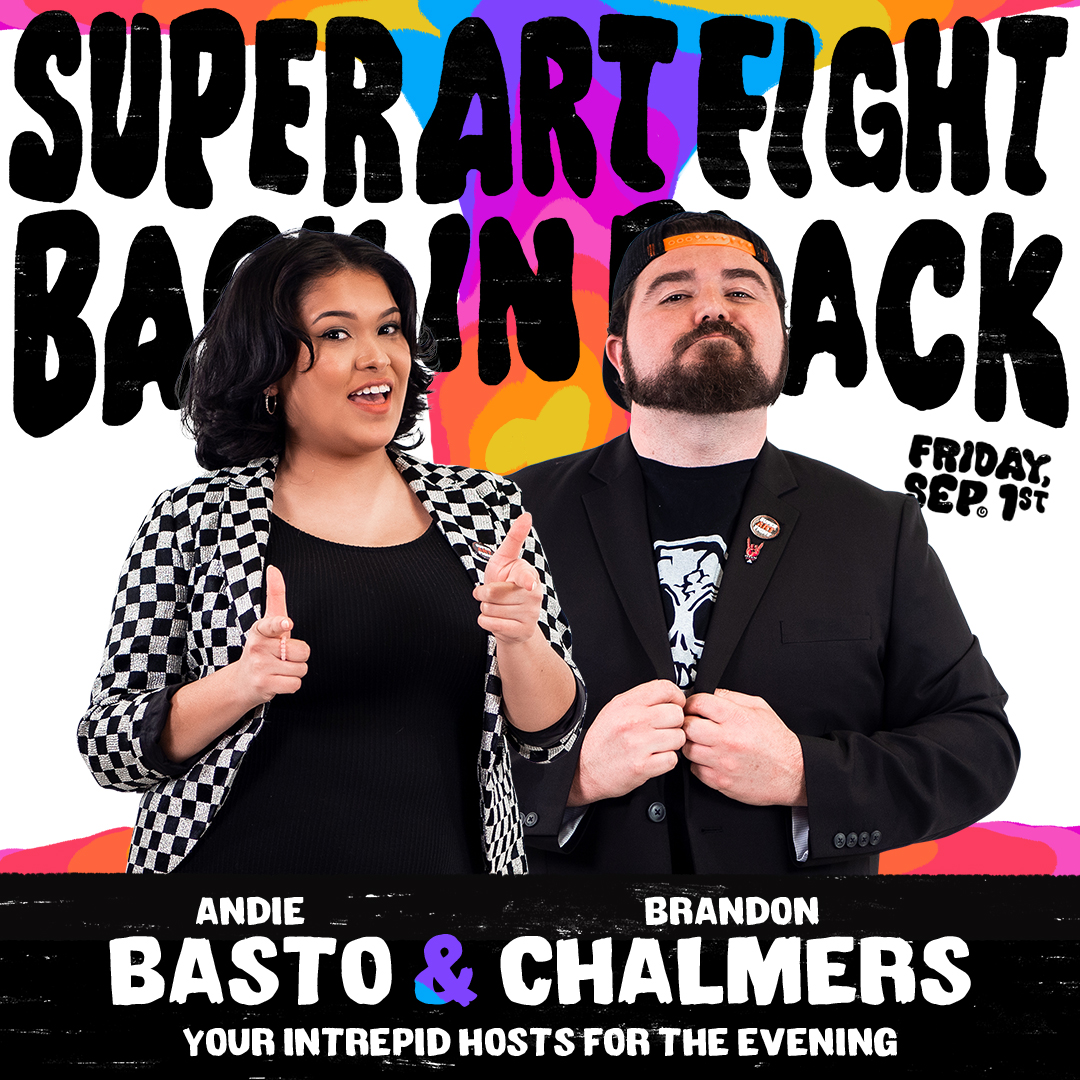 YOUR HOSTS: ANDIE BASTO & BRANDON CHALMERS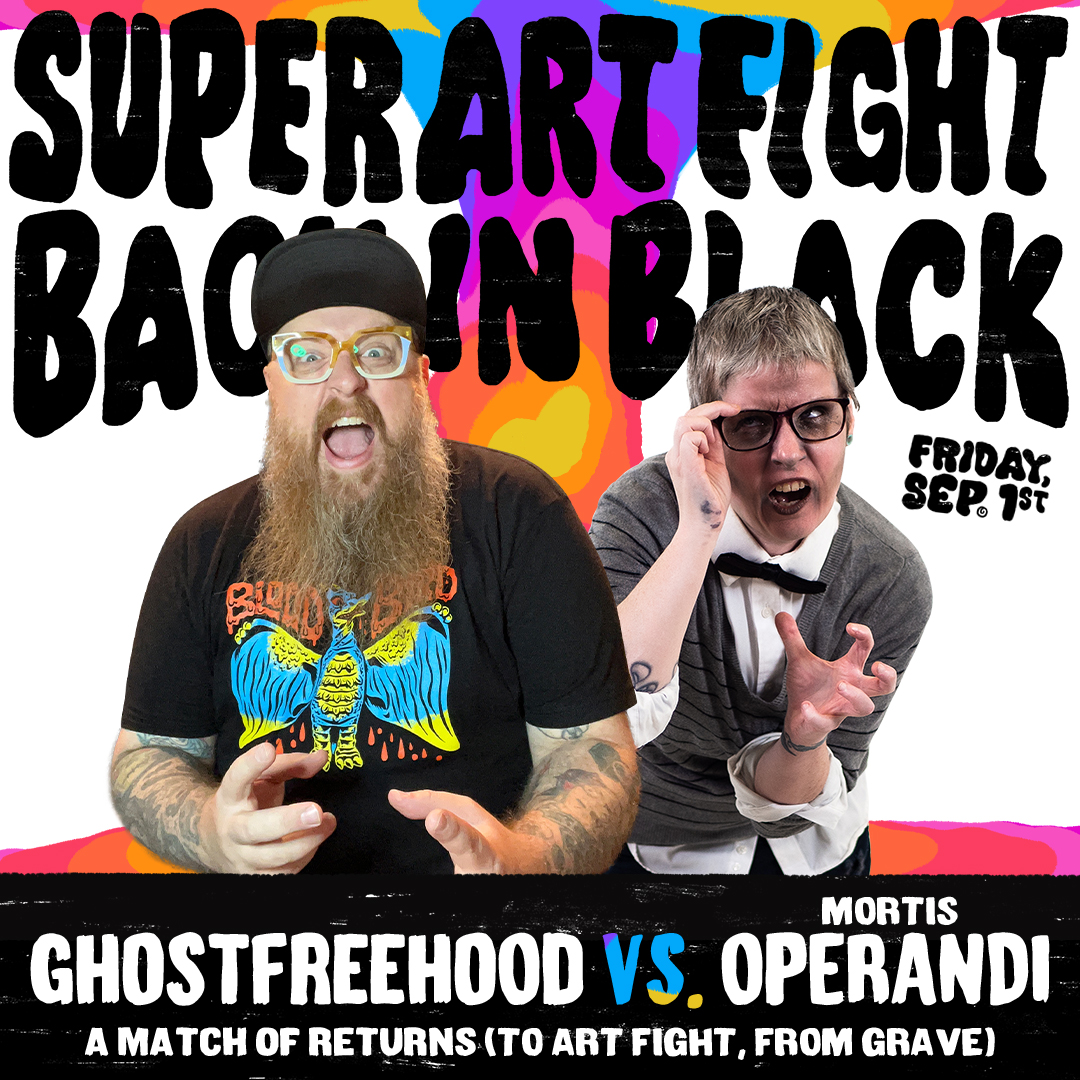 GHOSTFREEHOOD VS. MORTIS OPERANDI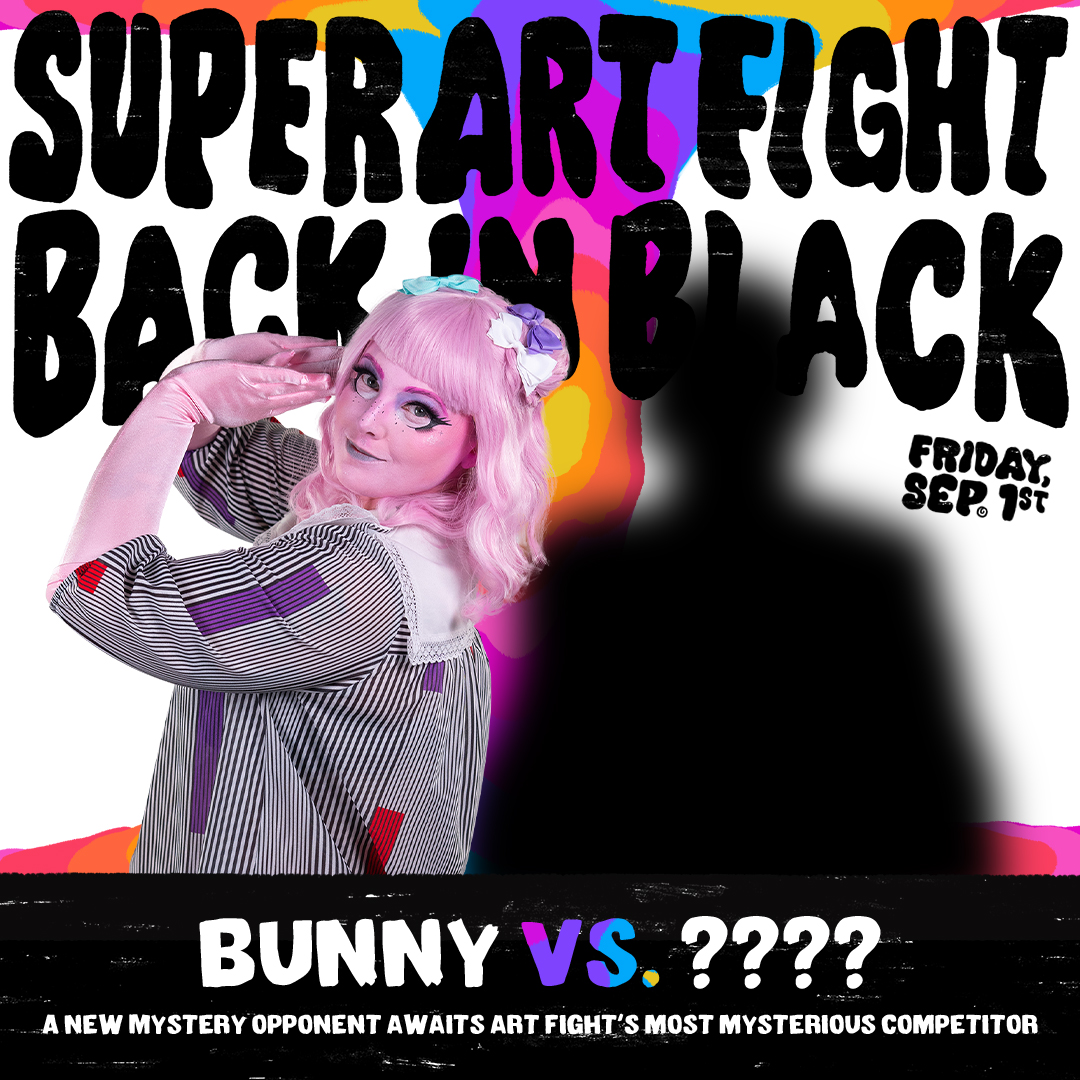 BUNNY VS. ????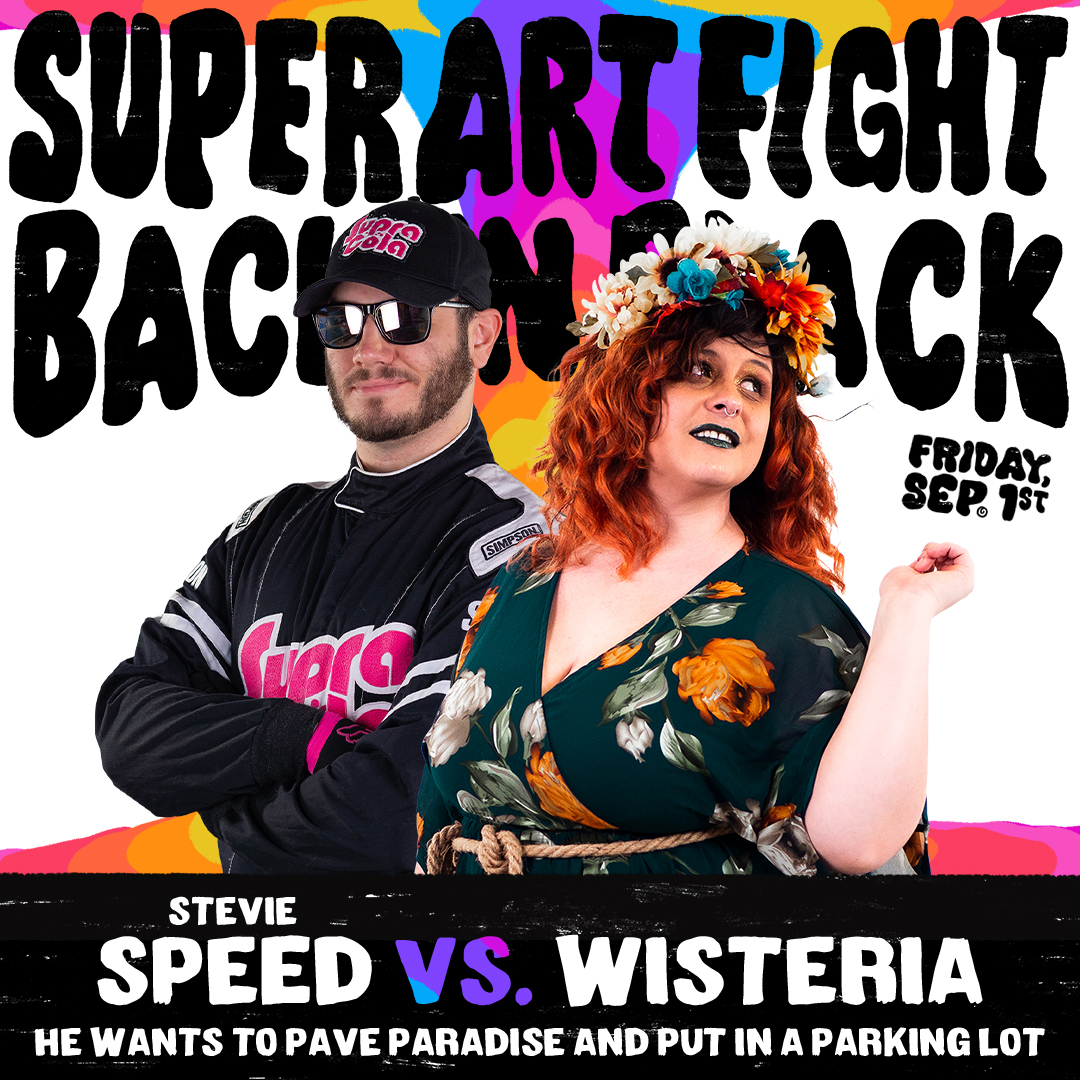 STEVIE SPEED VS. WISTERIA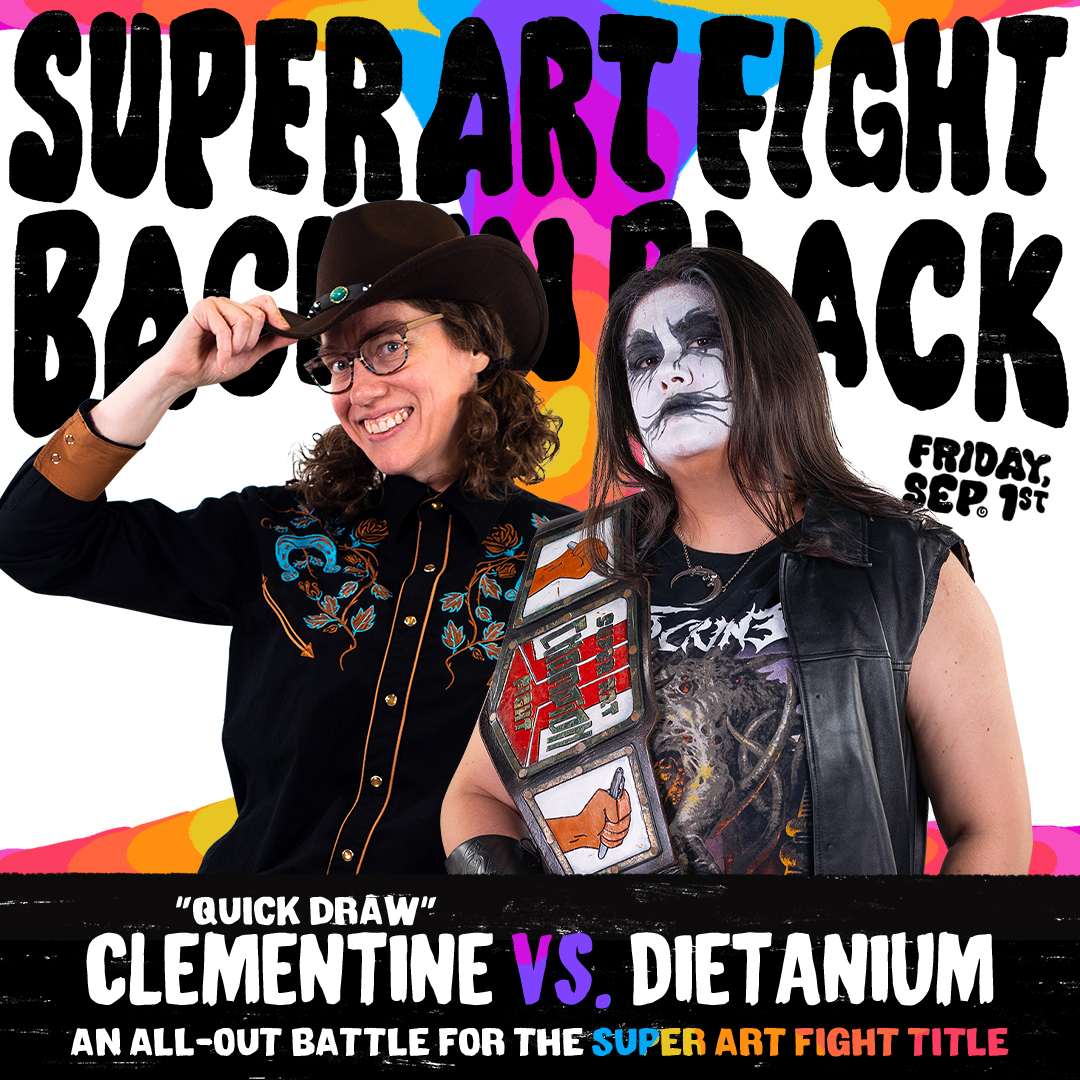 SUPER ART FIGHT TITLE MATCH: "QUICK DRAW" CLEMENTINE VS. DIETANIUM