Super MAGFest 2023
Thursday, January 5, 2023 @ Gaylord National Resort & Convention Center, National Harbor, MD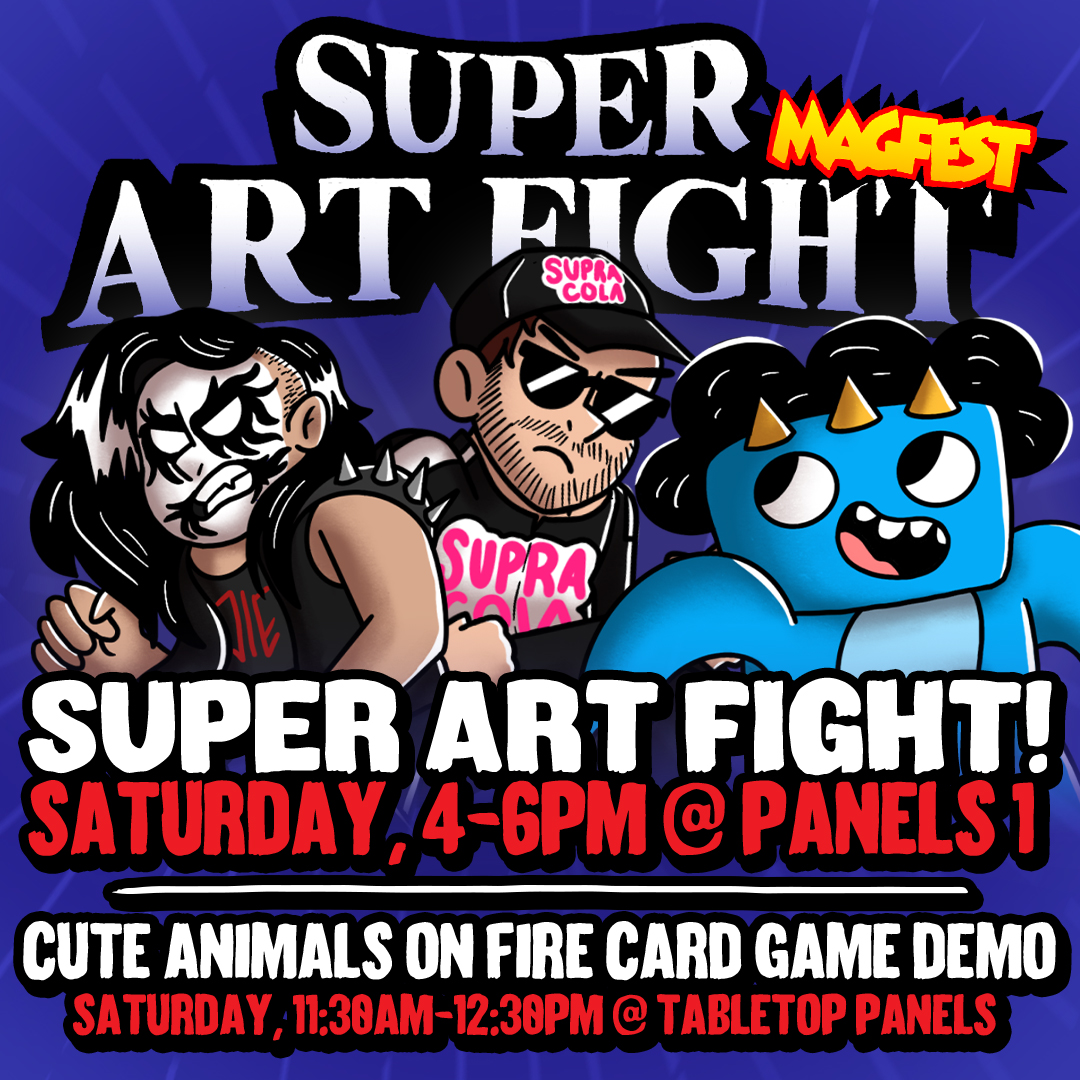 Super Art Fight returns to kick off 2023 as a part of Super MAGFest 2023!
Two shows will be held, along with us selling merch all weekend long!
Saturday, January 7th, 2023 – 11:30am – Tabletop Panels
CUTE ANIMALS ON FIRE
Play Super Art Fight's home game with, well, Super Art Fight!
Saturday, January 7th, 2023 – 4pm – Panels 1
SUPER ART FIGHT
Our 2023 season begins with a STACKED card! Appearing on the show…
EVENT CARD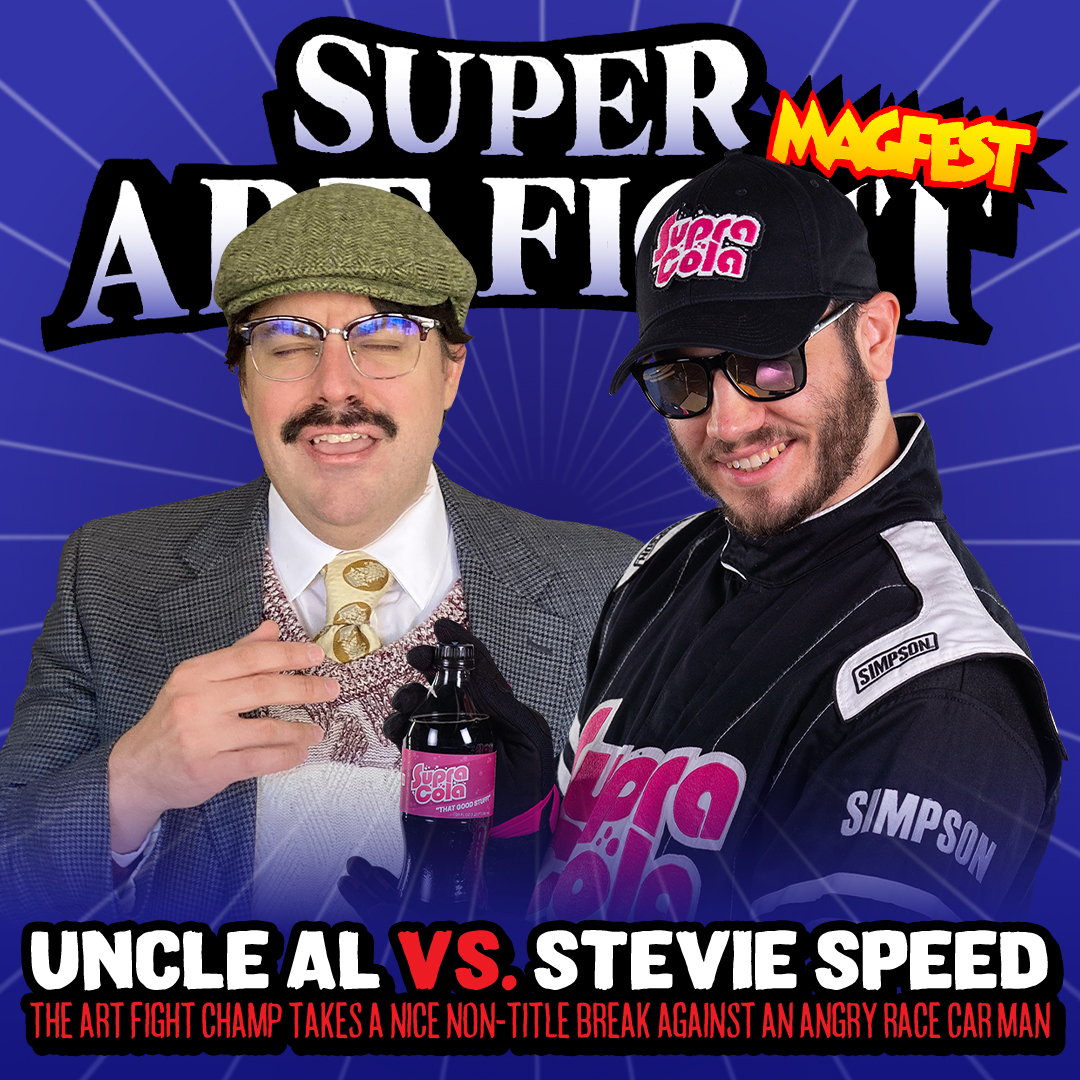 Your Uncle Al vs. Stevie Speed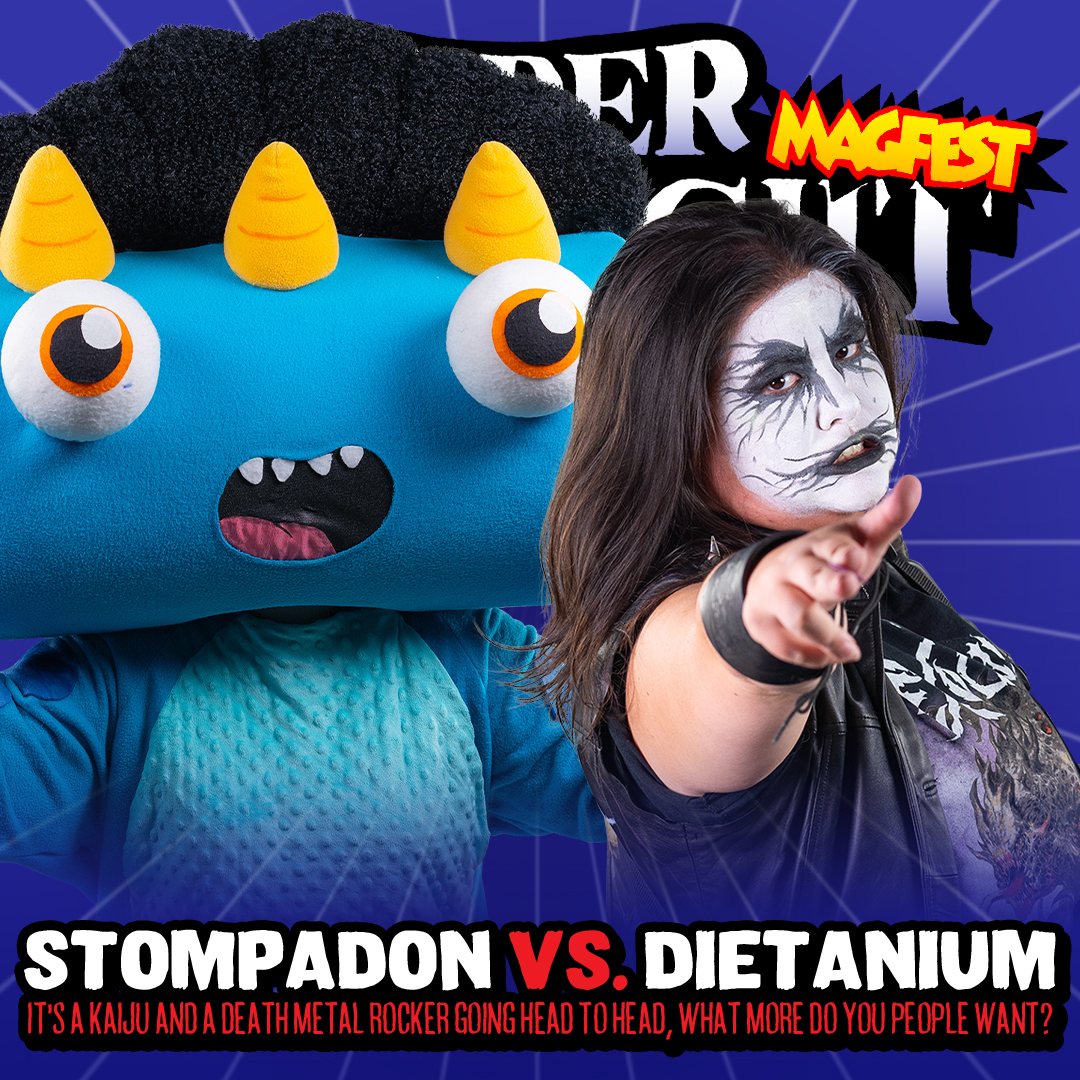 Stompadon vs. DIETANIUM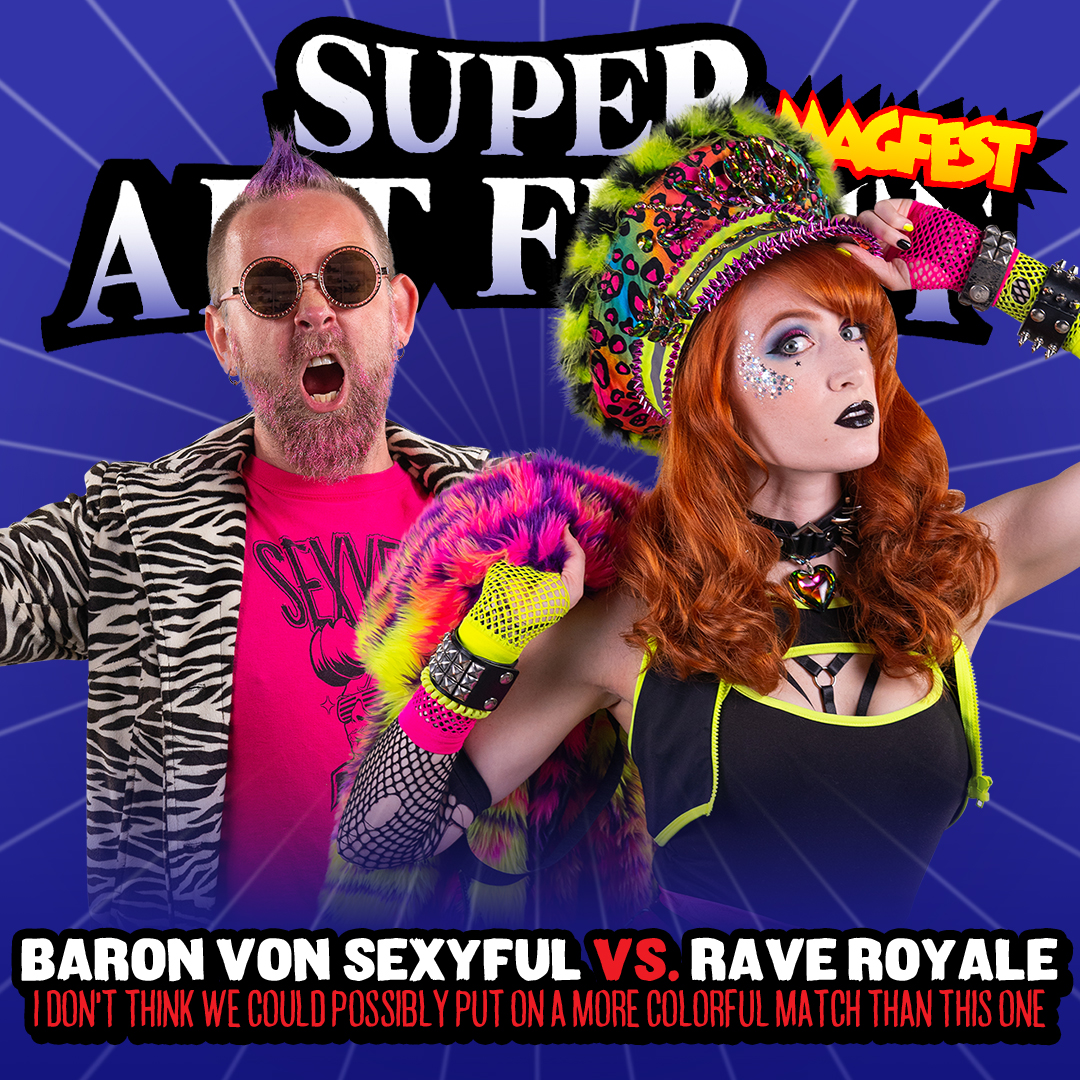 Baron von Sexyful vs. Rave Royale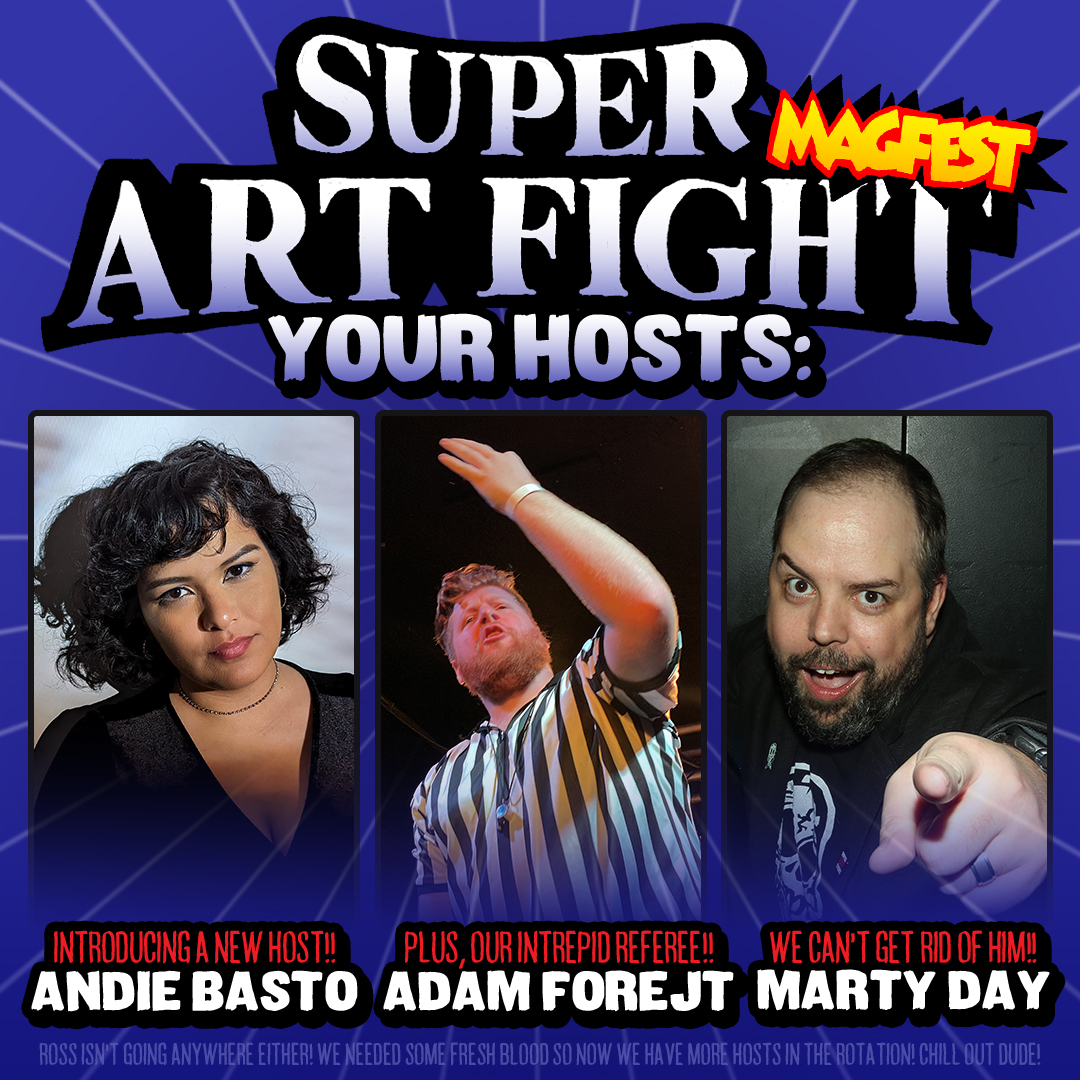 Hosts Andie Basto, Marty Day, and Referee Adam Forejt