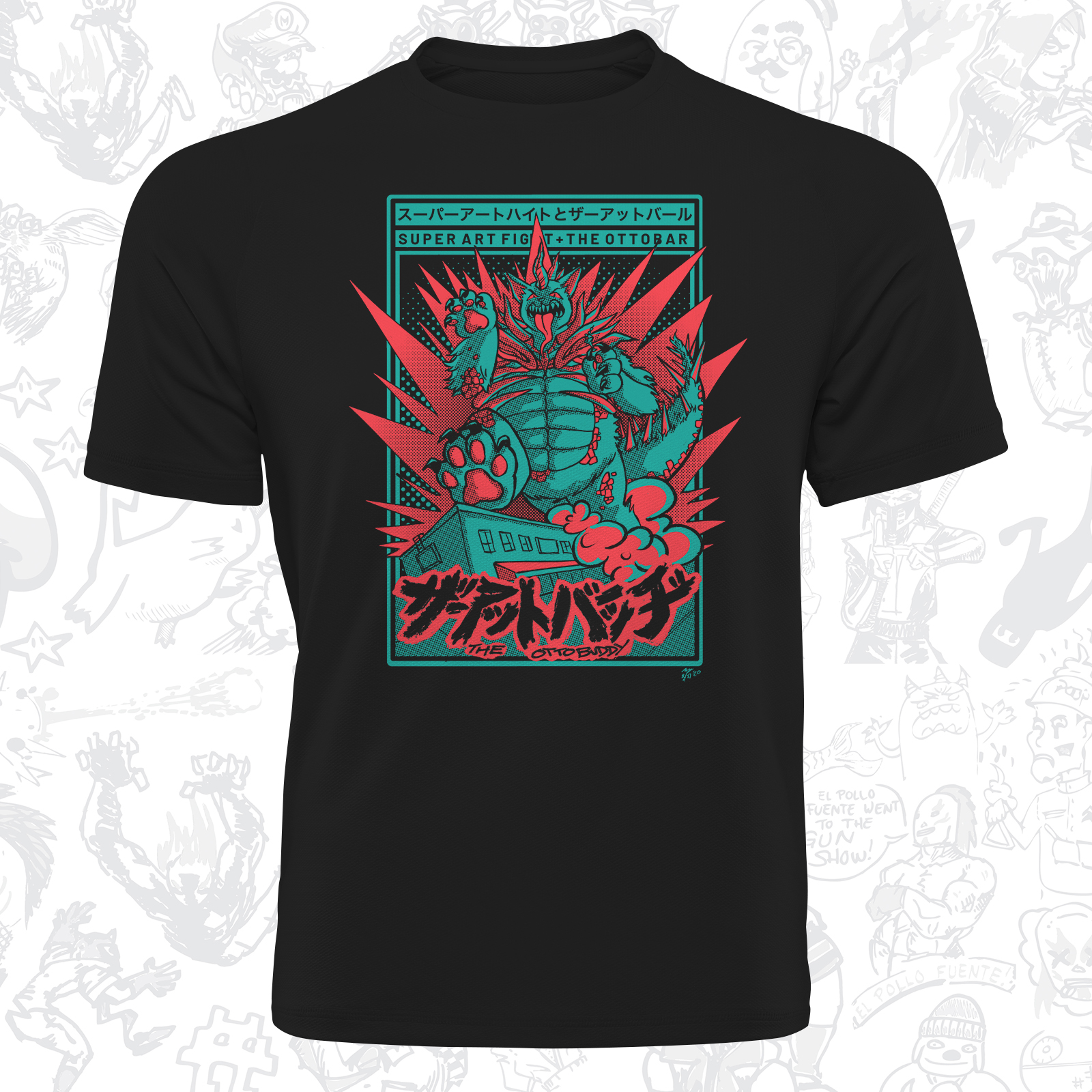 As promised, in addition to our show this Saturday night, May 23, 2020 LIVE! on Twitch, we would be doubling up our benefit efforts to support the Ottobar with an awesome t-shirt!
This shirt is available RIGHT NOW for Pre-Order through Saturday, May 30, 2020 at Midnight Eastern. Support one of the best music venues on the planet, and then join us Saturday night on Twitch for all the fun!
You can see the mock up of the shirt above, with the detail image of the art below.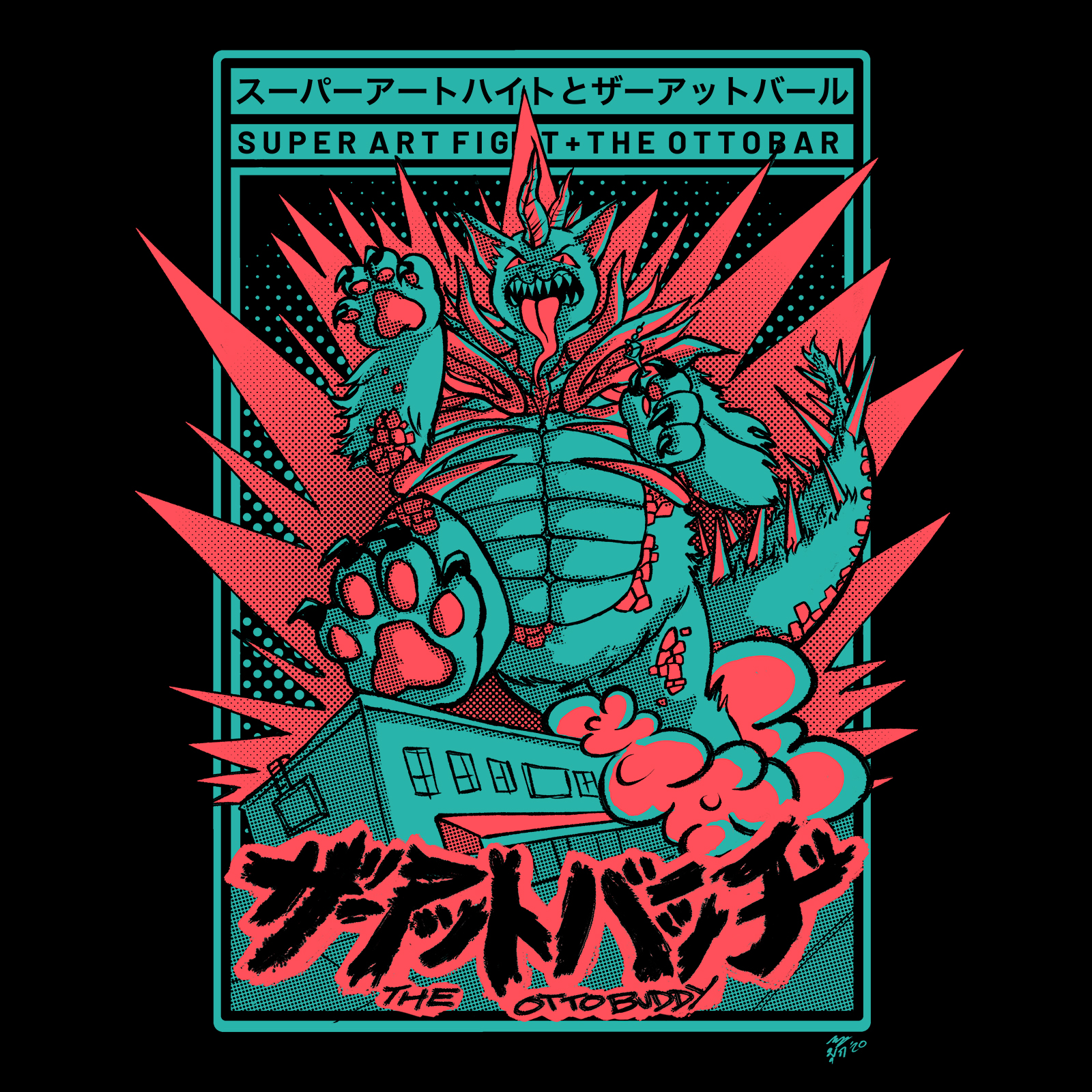 Here's a full description:
Illustrated by Margaret Huey (also known as SAF Champion DIETANIUM), this awesome black t-shirt introduces the coolest kaiju cat in the universe…THE OTTOBUDDY.
100% of profits for this shirt will go directly to supporting Baltimore's legendary Ottobar (as voted by Rolling Stone as one of the 10 best rock venues in America).
Printed on Gildan Soft-Style tees by Black Collar Printing (https://blackcollarprinting.com).
NOTE: This shirt is a pre-order, and will be produced only to the number ordered through Saturday, May 30th, 2020 at Midnight Eastern! GET YOUR ORDER IN TODAY! Please allow time for both printing and mailing.